What can I expect as submissive
What do submissive women want?
Everyone can imagine a little under the term submissive. But very few people know what it really means to have a submissive partner. Logically, she is overwhelmed when she explains to him that she is submissive. What does she expect from him?
What creates the urge to want to be submissive in bed?
Submissive women are often, but not always, characterized by the fact that they are very strong personalities in everyday life. They often work in management positions and take responsibility for their families. They set the tone and help ensure that nothing gets out of hand, either at work or in private.
If you look at this partnership from the outside, you get the feeling that she is wearing her pants. If you had to decide whether he or she would play the dominant part in bed, you would often trust her to play this role. Instead, it's usually the other way around. The women, who are very tough during the day, who are loud and stand out for their self-confident manner, often enjoy not having to set the tone in bed. They enjoy being able to submit, not being in charge and just letting things happen.
What do submissive women expect from men?
To be submissive means to submit to your partner. Depending on how submissive a person is, this can look completely different.
For some women it is enough if he takes them harder during sex, if he guides them with his hands while sucking or if he ties them up while making love. However, this is not yet a particularly intense submissive disposition. Other women wish to be given strict instructions during sex, and sometimes to be humiliated.
And still others (this is a far smaller number), wish to be submissive in everyday life, even to take orders.
At the same time, being submissive doesn't necessarily mean that she's also into BDSM. Not all submissive women are into it when he spanks her ass.
Slowly approach what submissive women like
If you have a friend by your side who calls herself submissive, you can slowly feel your way around to see what she's into. One measure, for example, could be to get used to a harder tone.
Instead of always approaching her in a cuddly way, you can just take what you want. Just tell her briskly "I'm in the mood for you now", grab her, throw her on the bed and take her off. Do not ask whether she is also in the mood, whether she is wet enough, etc. Do not ask what position she would like, but take what you are looking for at the moment.
At first glance, all of this may sound strange, maybe even disconcerting. You probably have to get used to the feeling that you have a submissive woman by your side first. But maybe you will soon discover a new side of yourself and feel that you like to set the tone and that you enjoy taking the lead.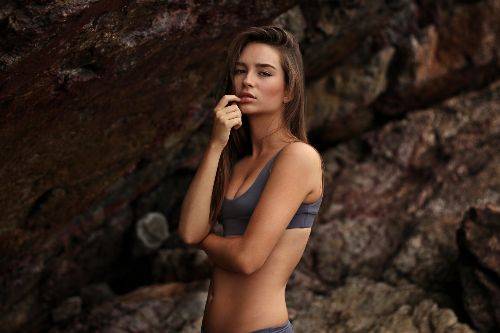 How do I deal with submissive women?
To be dominant means to use the woman and just take what you want, but this does not mean that he can ignore her needs or not have to address them at all.
A man who wants to be a real cathedral even learns the exact opposite. He knows exactly how his partner will react. He knows up to what point she enjoys power games and at what point it becomes too much for her. He stands by her side when her vulnerable sides come to light by acting out her inclinations and does not just leave her to herself after sex.
In the same way, being submissive does not mean that she just lies in bed like a starfish and lets everything go through her. To be submissive means that she is relinquishing the lead, that she is no longer responsible for the sex life, that she can let herself go. Conversely, being dominant means that it determines what happens when.
You haven't had much sexual experience because you've been single for the rest of your life? And you just have no idea how to change something about this state? Then ask us about flirt coaching. Our flirt trainers show you step by step how you can address strangers during the day on the street, in parks and shopping centers and flirt with them. You'll be surprised how easy it is to meet women once you get the hang of it. We look forward to hearing from you.
Looking for more about dominance? You can find more posts here:
Flirt like James Bond - 007 tips from the flirt trainer
How can I become more manly? The most important tips for a manly appearance
Am i submissive? What submissive behavior looks like
[Total: 55 Average: 3.5 / 5]
About the author:

Our magazine mainly fills flirt coach Horst Wenzel and the other lecturers of our Flirt University team. Depending on the topic, we will research for you the best tips on the areas of getting to know, dating and falling in love from academic papers and other well-founded sources. Horst and the Flirt University team also report regularly on their work at our flirt seminars.
Caro