How intelligent are applicant tracking systems?
What is ATS?
Why ATS?
Who uses ATS
Benefits of ATS
Essential ATS functions
Implementation of ATS
An ATS (Applicant Tracking System) is software that manages the entire recruiting process. This enables you to significantly accelerate applicant management and the filling of vacancies. From the online publication of the job offer to the acceptance, an ATS tracks all activities that take place in the HR department.
Definition of ATS
An ATS (Applicant Tracking System) helps you manage your entire recruiting process from recruiting to hiring and helps you automate recruiting and management in your company. Here is a complete overview of ATS to get you started with the software and learn how to fill vacancies faster.
Why companies choose ATS software
The competition for talent is fiercer than ever and it has never been so difficult for recruiters to find the right candidate. Times like these require hiring managers to implement a solution that completely streamlines the entire recruiting process. This is where the Applicant Tracking System (ATS, applicant management system) comes into play, a software solution that supports talent acquisition, the assessment of potential, the tracking of job interview processes, the assessment of performance, the creation of commitments and the hiring of employees. All of this can be achieved with the appropriate reports, insights, and analysis.
ATS process
How to choose the best ATS
Finding the right ATS (Applicant Tracking System) is often very confusing, even for the most organized HR officers with technical experience. Whether you are recruiting for your own company or for multiple clients, choosing the wrong software can damage your brand and lead to a waste of time and money. Focus On These Main Points To Choose The Best ATS For Your Business:
You need to know your budget
Before choosing an ATS, consider the purpose the system will serve. Would you really benefit from a solution in a high price range? Find out what pricing is based on - the number of user licenses, vacancies, and other applicant management details - because these are the factors that will ultimately affect your buying decision.
You need to know your workflow
Every company is different, as are its recruiting needs. And every company has its own method of getting applicants through its pipeline. Before committing to a trial or demo, consider your company's recruiting needs. Read multiple product reviews for registered websites and product comparisons. There is no one-size-fits-all solution that meets all requirements. Therefore, be careful when making your selection.
Rate the software
Many ATS companies claim that their software is an easy-to-use, bespoke solution. But that is almost never the case. Take the time to evaluate multiple human resource management software solutions. Create an ATS wish list and determine what is missing from your solution. Take advantage of the free trials that most cloud software providers offer.
Recruiting on the go
Recruiting on the go is no longer a luxury, it is essential. You can move away from your desk and still be at work. Check that the selected ATS has a mobile version so that you can post job offers and communicate with applicants at any time.
Protect your data
Make sure your data is safe in the cloud. Recruiting software contains a lot of personal and confidential information that is only meant for you and your company. Make sure that your ATS complies with the guidelines of the EU-US Privacy Shield Framework. Also, encrypt your data using SSL or similar technologies.
Who uses an ATS?
The current job market is still extremely competitive. Therefore, recruiters have to overcome a number of hurdles in their profession. In order to meet the requirements of this diverse industry, ATS are geared towards two markets:
HR departments in companies
As a human resources department, finding and retaining the best talent for your company and creating a positive applicant experience is important to you.
With HR software for companies, you can:
Post job vacancies on your own careers website
Automate your job postings on free and premium job boards
Use your existing employees as a procurement tool as part of employee recommendations
Attract applicants with a powerful CV parser
Screen applicants against pre-defined assessments
Filter applicants by comparing applicants on the basis of skills
Run background checks
Thanks to integration options, you can continue to use your HRIS
Recruitment agencies
For recruitment agencies, it is crucial to fill vacancies quickly and consistently with the best applicants.
With recruiting software, you can:
Reach millions of applicants around the world using job boards
Analyze thousands of resumes in your ATS database in minutes
Screen multiple applicants using pre-defined assessment techniques
Match applicants based on skills to identify the best talent among the bulk of applications
Build effective relationships with customers through the customer portal
Send bulk emails to applicants automatically by setting triggers
Generate reports in no time
Benefits of Using an ATS
Speeding up your
Recruitment process
Improvement of
Application eligibility
Promote collaboration in recruiting
Strengthening the company as an employer brand
Redefining Recruiting Metrics
Support in the search for applicants
Easy job interview planning
Job offers in several job boards with just one click
With Zoho Recruit, you get
55
Job boards and
Aggregators
100
pre-bundled reports
and dashboards
Essential ATS functions
Change to the ideal applicant management system for your company.
Traditional recruiting methods are arduous and time consuming. Advanced online applicant management systems are designed to meet the needs of your recruiting process without having to deal with too many tasks at the same time. An ATS must be effective in selecting applicants from the latest channels that have a large pool of active and passive applicants.
Social media
Different job boards
Mobile usable
User friendly
Significant presence on social media
63% of applicants actively search for job vacancies on social media. This requires an active presence on social media in order to be able to communicate constantly with applicants. LinkedIn and Facebook must be integrated into your applicant management software so that you can track and process applications from these sources.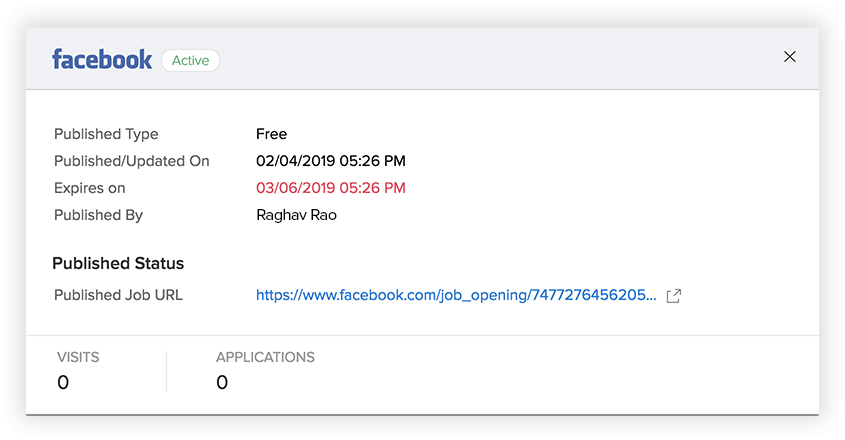 Premium and niche job boards
The integration of job boards, with which you can find the right applicant for every position, is an important function of every applicant management system. This reduces the workload of HR officers as multiple job vacancies are possible and progress can be tracked through a single platform.
ATS that works on the go
Mobile apps as part of an ATS are a basic requirement today. So make sure the ATS you choose has a mobile app so you can get your work done even when you are away from your desk. In addition, nowadays your applicants want everything to be mobile, be it the job search or the application process. Your ATS should therefore have an application portal that applicants can use to track their application status.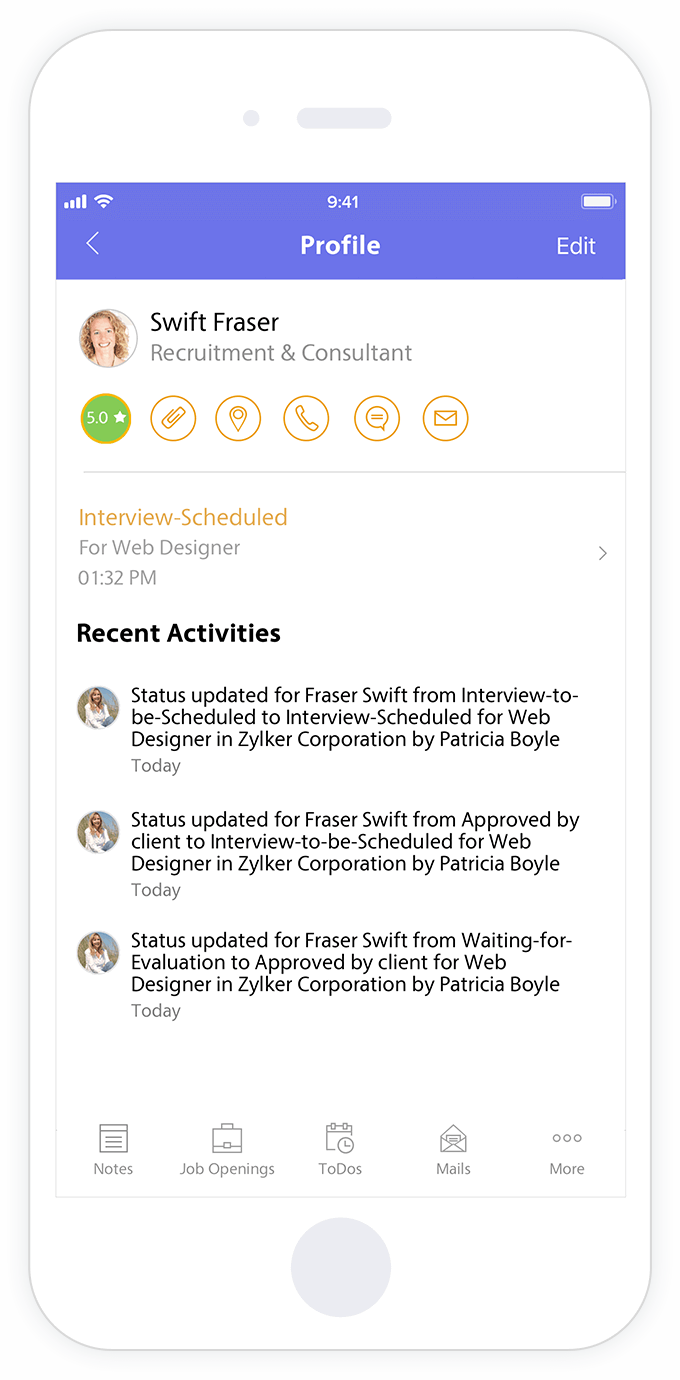 Simplified application process
Long and complicated application forms are often daunting for applicants. Divide your forms into simple mandatory fields, avoid asking for details that are already included in the resume attachments, and ensure that applicants can automatically transfer data from their LinkedIn profiles.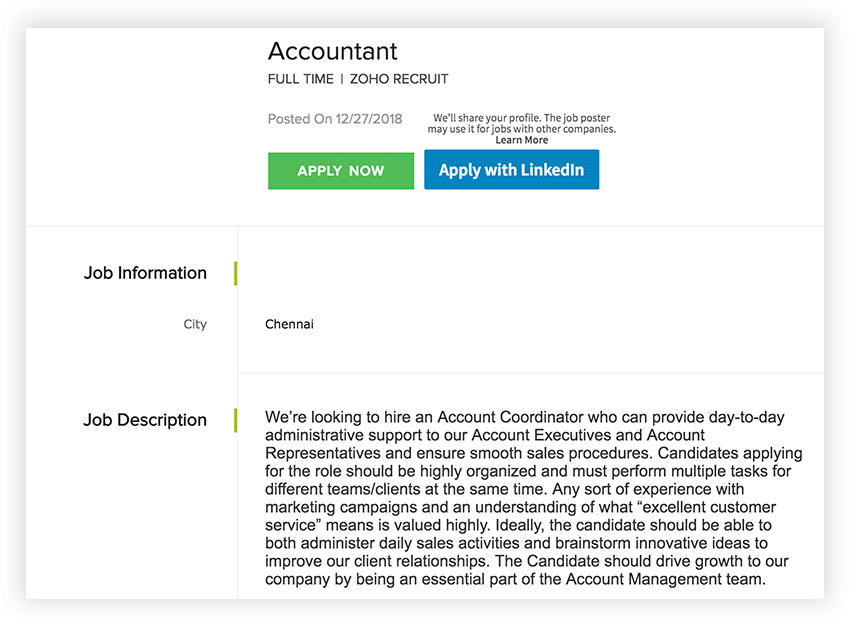 Stay one step ahead of the competition with AI-powered features
Your web-based applicant management system must be able to help you identify talent by mapping their skills and behavioral assessments and selecting the people who are best suited to your company. Artificial intelligence is the future, and your ATS should come with features that allow you to focus on the applicants' experience and improve the suitability of new hires.
Semantic comparison
Powerful analysis
Smart scan
Faster setting. Higher search accuracy.
No matter how extensive your applicant database is - integrated algorithms must be able to match the key criteria listed in the job descriptions within milliseconds and retrieve a complete list of applicant suggestions in seconds.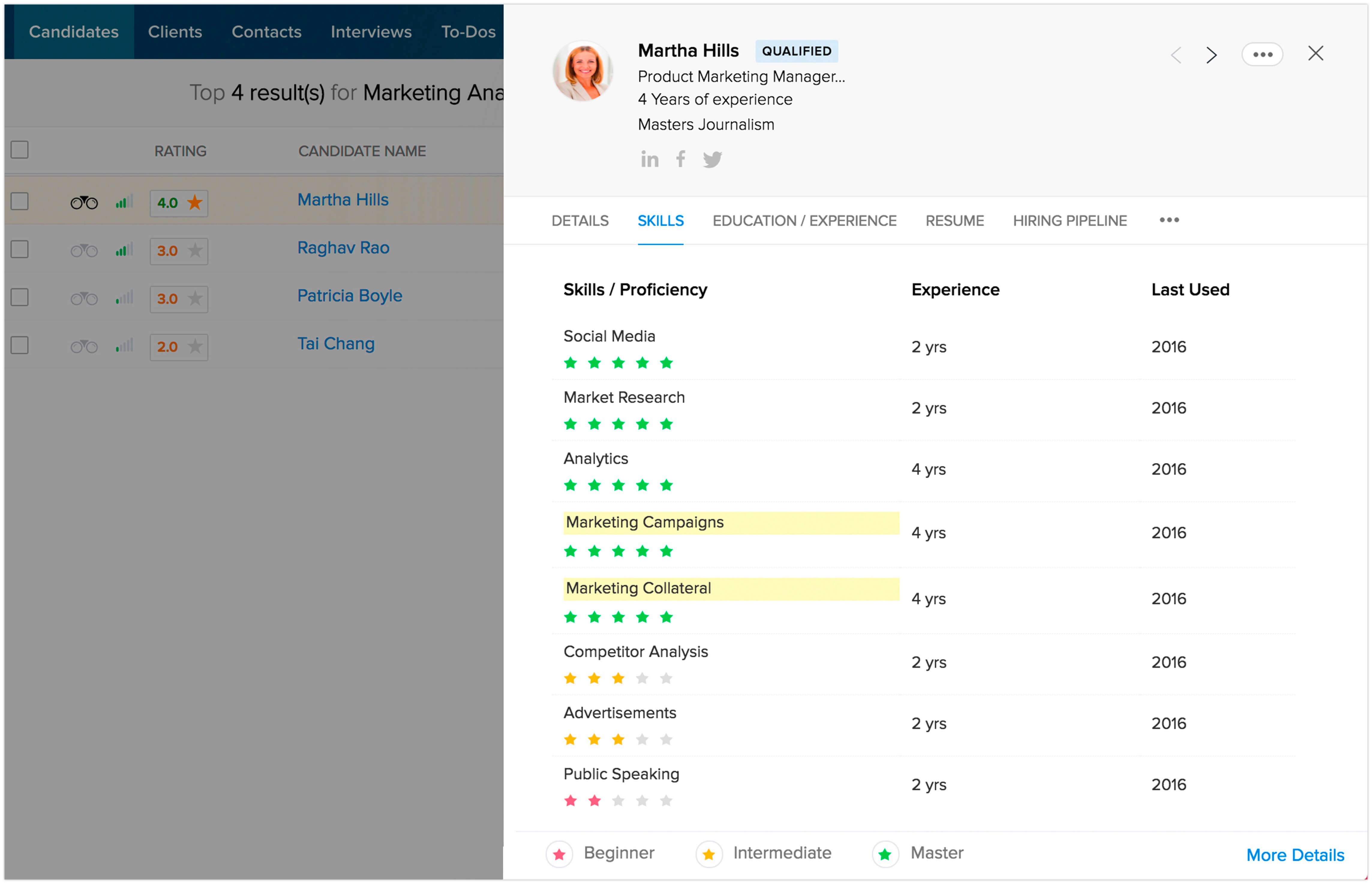 Reduction of the effort for the manual review of CVs
Resume Parser Mapping is based on AI and proprietary algorithms and helps you to standardize the analyzed resume structure and adapt it to the form supported by your company. The function should allow you to map the relevant fields in the analyzed CV to your ATS. Reduce the hassle of manually reviewing résumés with powerful résumé analysis.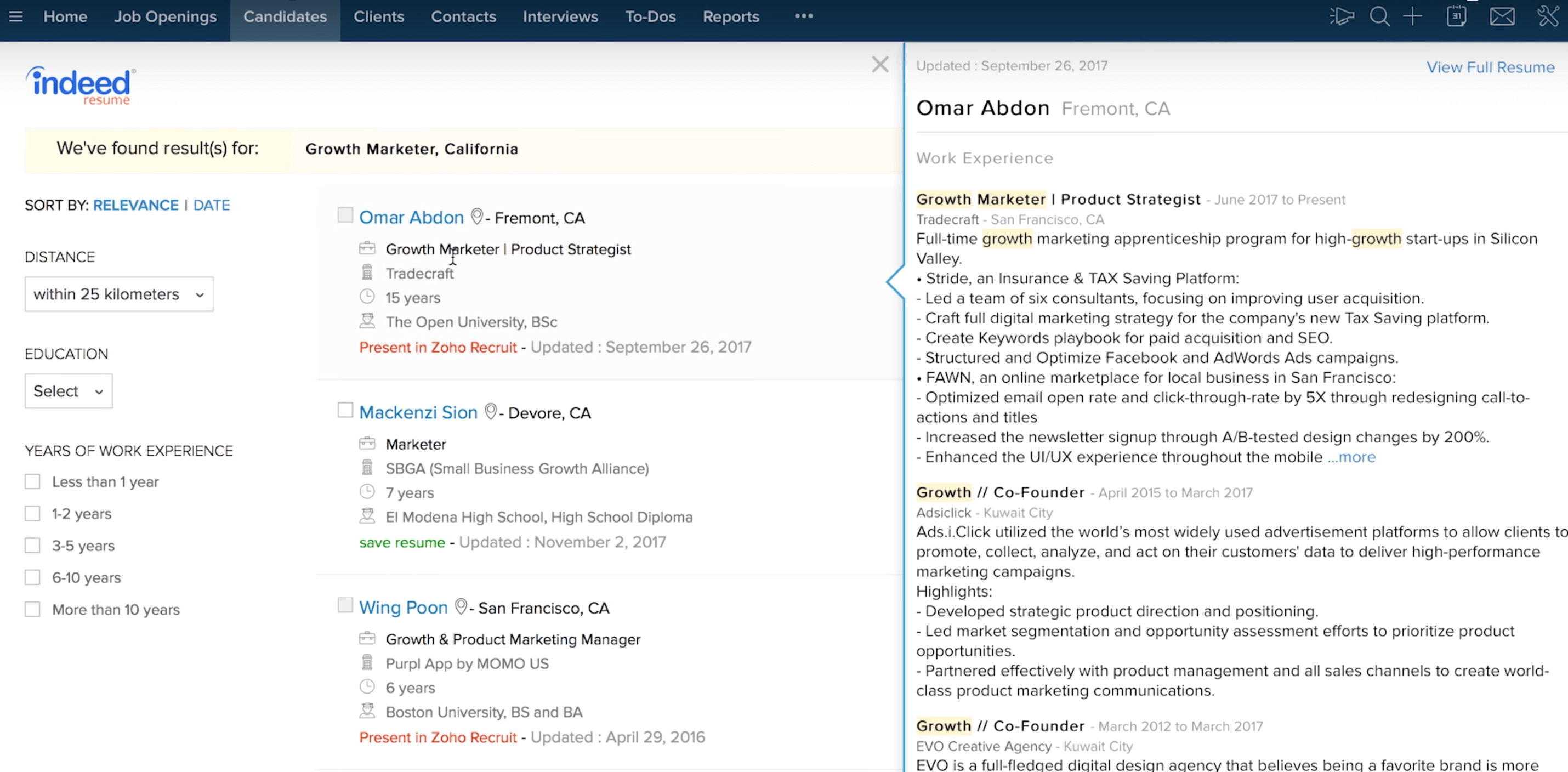 An intelligent and refined search
As a recruiter, you have to deal with huge amounts of data on a daily basis. Finding a specific profile is a real challenge. Your ATS must be able to offer you a search that compares keywords across modules with data records and displays the corresponding results.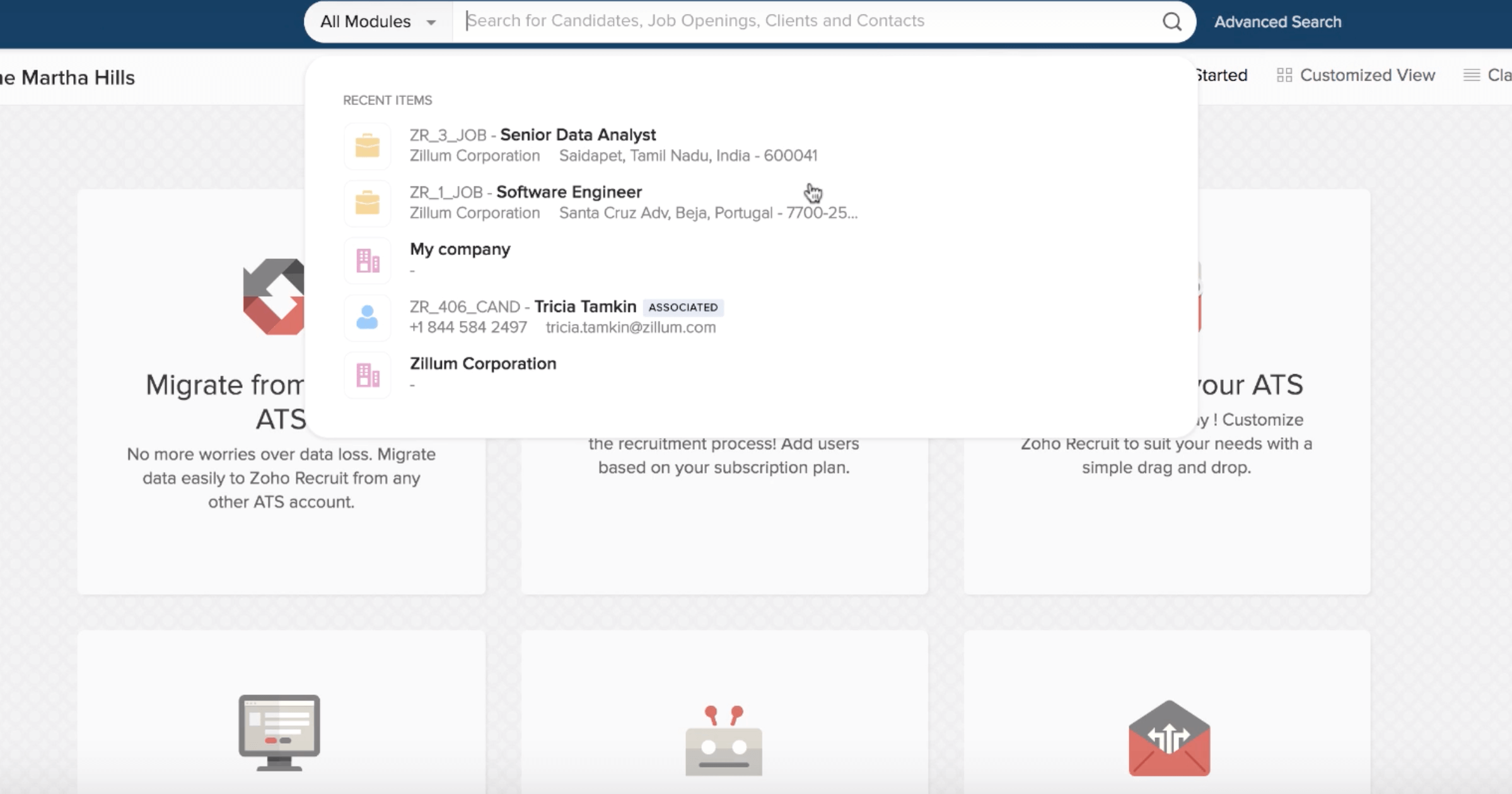 Are your required ATS requirements being met?
Choosing the ideal applicant management system for your company can play a huge role in reducing the manual work of your HR team, automating tasks, finding more qualified employees and, ultimately, filling vacancies faster.
Easy to handle
Efficient
Economically
No surprises. Functions only.
Your ATS needs to be easy to set up, easy to understand, and come with product guides and related user guides.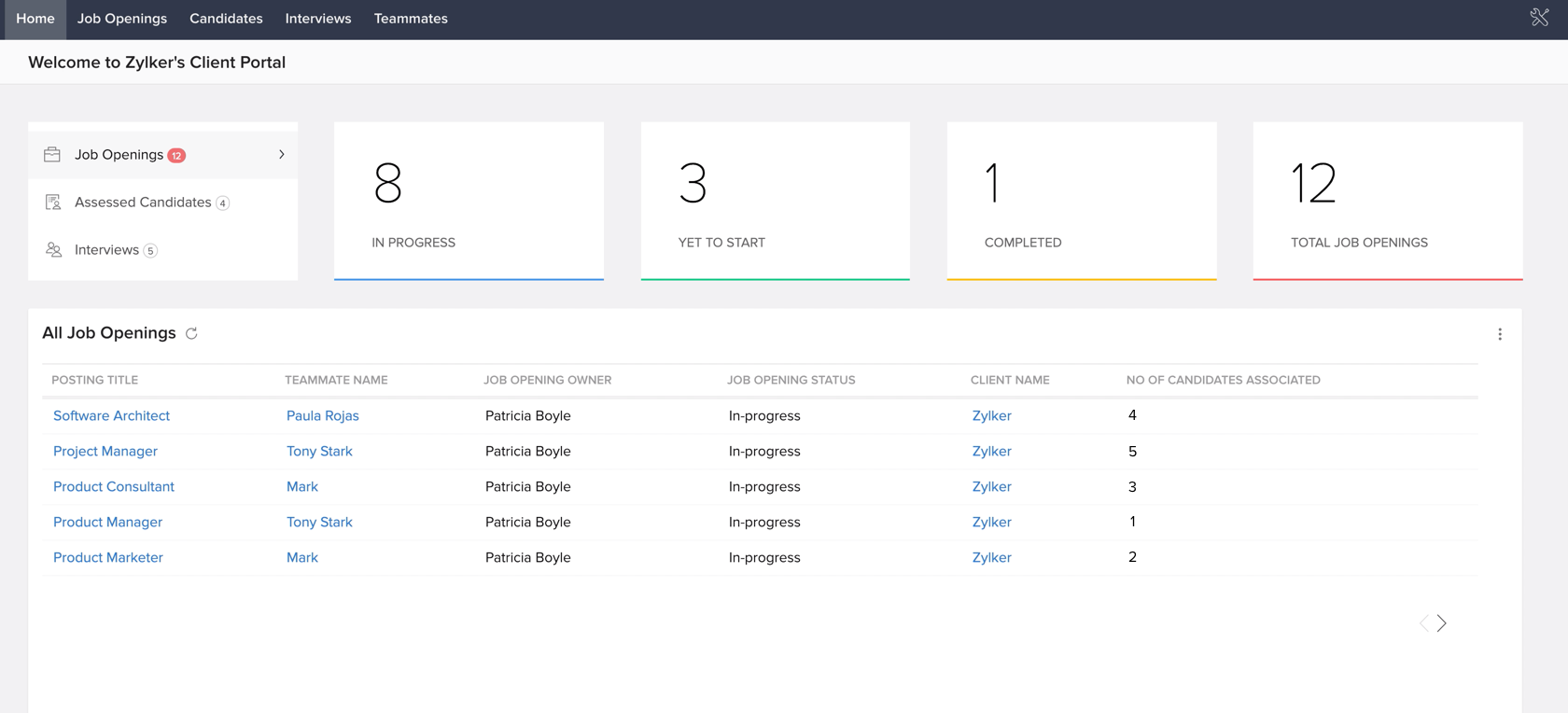 Absolutely reliable and fast.
Your ATS should be customizable, integrate seamlessly with most major applications, and automate recruiting workflows without compromising operational efficiency.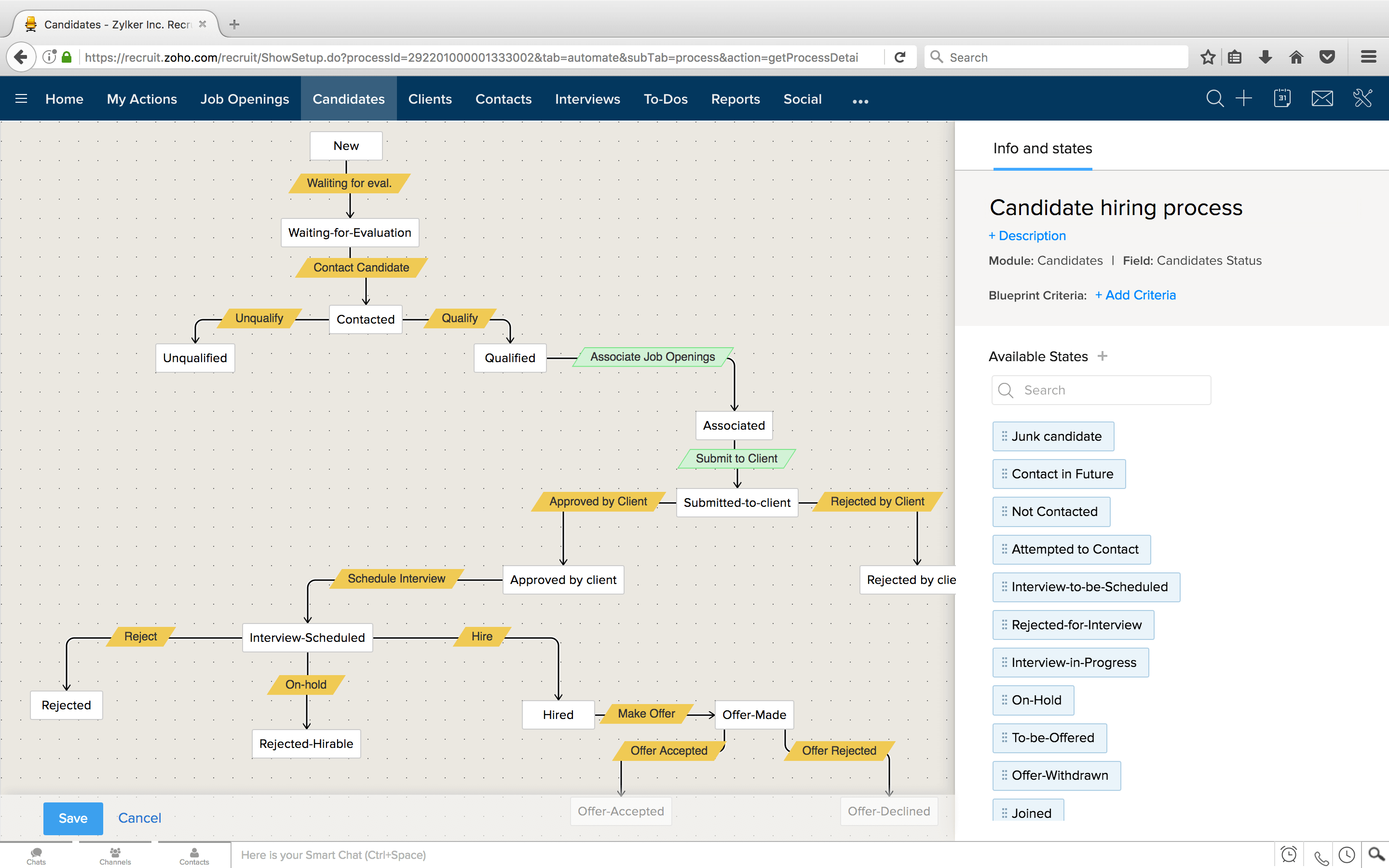 Implementation of an ATS best practice
So you've decided it's time to implement an ATS and you've already chosen a provider. How does it go from here? The following best practices will help you find the best people for your company or customer and ensure that you use your ATS successfully.
Think beyond job boards
Job boards are great for finding active applicants. However, you can also reach passive applicants via employee referrals and social networks, which can help you establish a respected employer brand.
Keep the lines of communication open
Applicants are always a good source of referrals. Stay in touch with potential employees throughout the recruiting process.
Use your website for recruiting
Your website reflects your vision, mission, values, goals and products. It is therefore also an effective tool for recruiting employees who feel addressed by your website.
Use automation for repetitive tasks
Automated recruiting tasks and workflows increase the productivity of HR officers, accelerate the filling of vacancies, lower the cost per hiring and improve the overall profile of the employees in your company.
Improve your search accuracy
Search thousands of résumés in your database using matching algorithms in a matter of seconds. For each vacancy, select the applicants who best match the job description and skills required.
Build your team with Zoho Recruit
In addition to being a powerful recruiting application, Zoho Recruit is an innovative applicant management system that streamlines your recruiting process. Find the best talent faster, efficiently manage résumés and interviews, and never miss a great candidate.