What color can go with pink leggings
This post Leggings for boys actually, I am deeply reluctant to call them. Why? Because I am clearly of the opinion that there are no items of clothing that should be clearly assigned to a gender. At least not in childhood (probably very few men really wear a bra). As a child, you should be able to wear leggings, dresses, T-shirts, skirts, hats, bags and (glitter) hair clips if you think they're beautiful. Just like pink and blue, yellow and purple. green, gray, with or without a pattern.
The blue and white striped trousers from the photo are from Papu.
Children should be allowed to try things out, and I think fashion is a great tool for that. Nevertheless, the categorization of boys / girls is still present in so many minds. Cars for boys, dolls for girls. Blue for boys, pink for girls. Wild boys, good girls. Jeans and sweatpants for boys, leggings for girls.
Leggings for boys - AND for girls
My two big children have always preferred to wear comfortable pants. There was once a short jeans phase, but it didn't last very long. Over time it became clear that leggings are the pants of choice.
I never thought that was funny or thought about whether leggings might be less normal for a boy than jeans. For the simple reason that I find it just logical that children want to wear clothes that are as comfortable as possible for what they do all day. They run a lot, they climb, they sit on the ground, they get up, they sit down again, they get up and so on. And they put on rain pants and snowsuits before going to the playground.
I don't imagine all of this to be particularly comfortable with jeans. That's why the following always applied: Leggings for everyone, no problem!
Where can you always find such beautiful leggings for boys?
Until I was asked more and more often on Instagram whether my son would actually always wear leggings. Well, not that we get each other wrong. This is still not a problem for me. Rather, many others had the problem.
Fortunately, not with the fact that he's wearing leggings. Rather, I was asked over and over again where the hell I would always buy such beautiful leggings for boys. Because I suddenly came up with 3 great labels and with a little research they turned out to be a lot, I thought to myself: you write that down!
For you, so that you no longer have to run flat feet or google your fingers sore. And for a comfortable everyday life for your children. In leggings.
Change the thinking - and the description
Before I list the labels that make really nice leggings for boys and a lot of cool clothes in general, one more thing. I go to online shops a lot. Not so much in brick and mortar stores anymore, at least not at the moment. And I notice again and again that boys and girls are categorized almost everywhere. Colors are assigned, prints and cuts. You won't find the cool leggings with the dogs in the boys' pants category. And why? Because the dark gray dog ​​is wearing a pink collar on the light gray leggings. Clearly, girls' pants!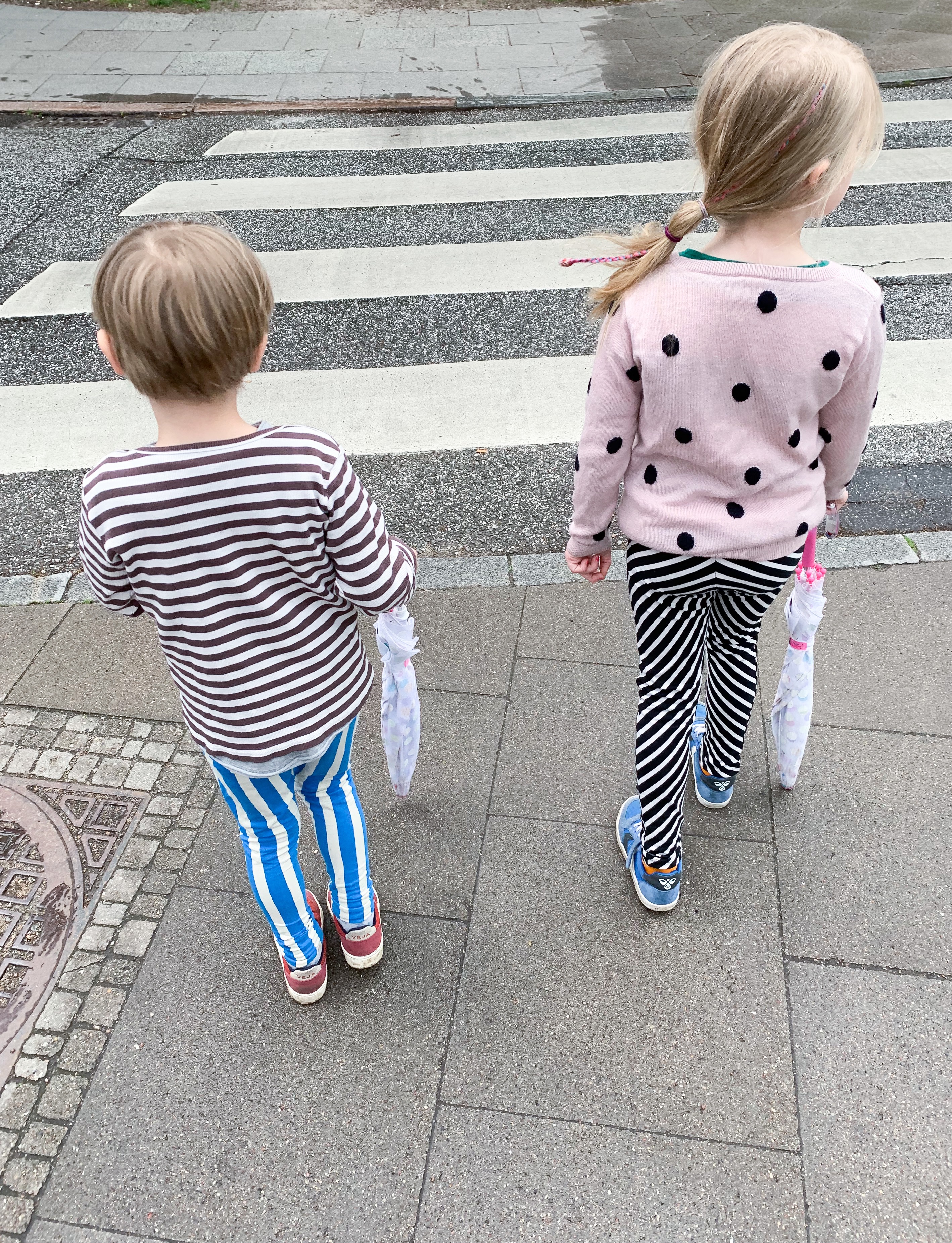 I'm afraid that this categorization often unconsciously creates an inhibition threshold. A la: "For my son I don't look at the girls' things, it's kind of ... weird." I believe that the subdivision should actually only help to find what the customer is looking for more quickly. But I think it is definitely time to no longer dictate which type of pants (freely transferable to colors and prints) are intended for which gender.
Incidentally, this sort of presorting of the shops can be easily avoided by clicking on "Brands" (or labels or brands) and then simply displaying all parts of the brand. In the best case, together with the child, who can then simply say what they like. This is mostly how it works for us. And if it turns out that both children want glitter sandals or blue leggings, then that's it. No matter if boy or girl.
At these labels you will find beautiful leggings for boys and girls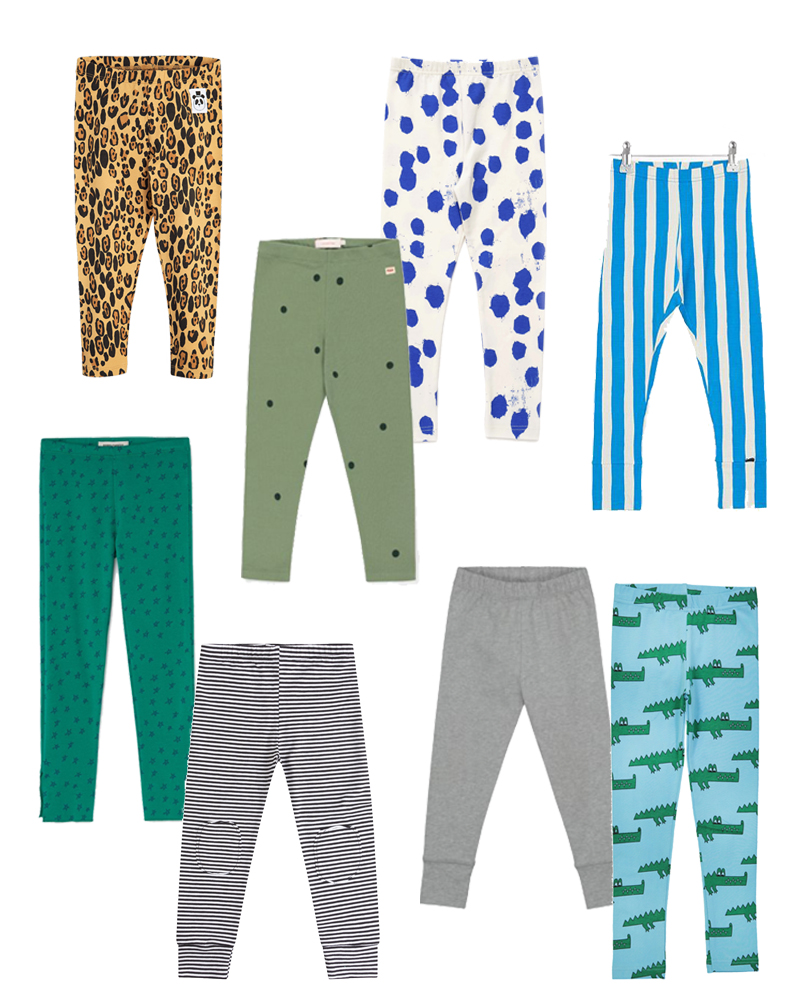 From top left to bottom right: Mini Rodini | Tinycottons | Little man happy | Papu | Bobo Choses | mingo | gray label | Hugo loves tikki |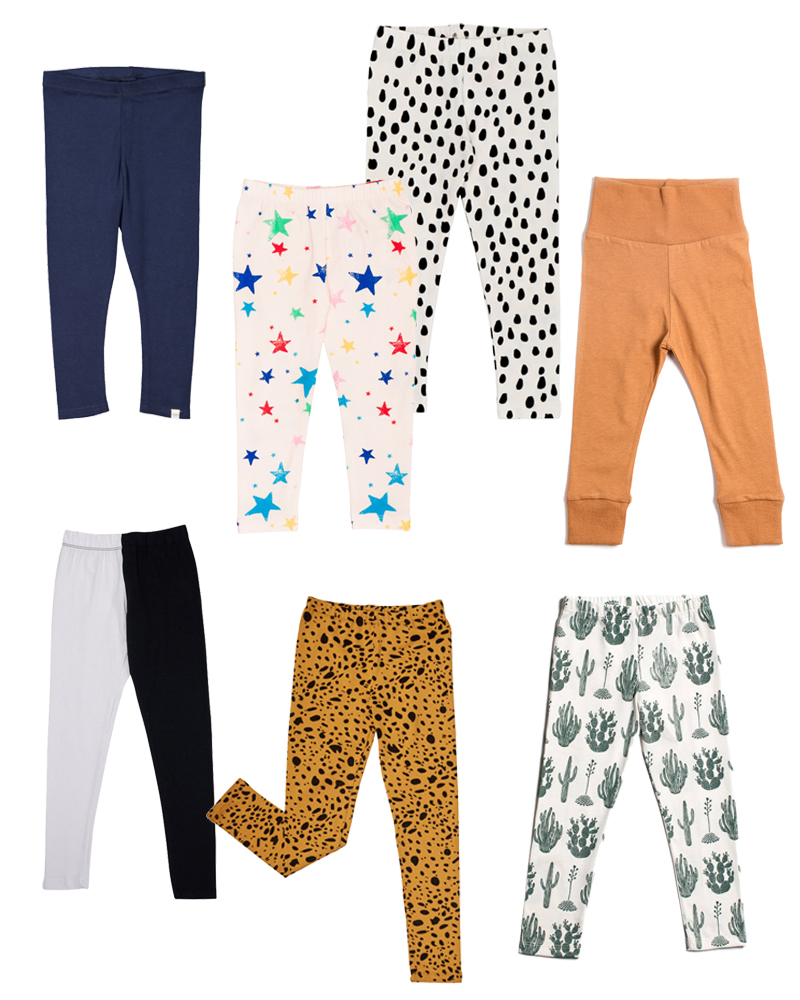 minimalisma | noe & zoe | Monkind | Ammehoela Kids | Popup shop | Carlijnq | Winter Water Factory | Mots Amsterdam | Mainio Clothing | Arrekid | Orbasics | by GreenCotton | Nadadelazos | disana | Wheat | Soft Gallery
Online shops that are not divided into boys / girls
There are certainly many, many more shops that do not primarily subdivide boys and girls' clothes - if you know one, like to hit it in the comments.
Colorful outfit inspiration
Incidentally, I first deliberately chose more muted and "young typical" colors for the leggings that I show here in the pictures. Because I don't want most of them to think: "You can't wear that anyway." If only brightly colored and wildly patterned leggings could be seen in the pictures. In my experience and observation, when boys are already wearing leggings, they should be as discreet and inconspicuous as possible. And that can be natural too. There are days when I tend to dress inconspicuously because I just want to scurry through the day as unnoticed as possible.
But: boys also enjoy color. And patterns. A very wonderful example of great, colorful styles for boys AND girls can be found at according_to_e. I love love love the style. Maybe you will find a bit of inspiration in the three of them.
And now: have fun discovering the labels and shops!