How many sectors are there in agriculture?
Employed in various economic sectors
Main content
Description of the indicator
The indicator compares the relative development of employment in the basic economic sectors agriculture and forestry, fishing (primary sector), manufacturing industry (secondary sector) and service sectors (tertiary sector).
The source of the data are publications by the National Accounts Working Group.
There, data from a wide variety of sources are brought together to represent the overall economic situation. For reasons of the survey method, the values ​​are not absolutely comparable with the content of other statistics (e.g. agricultural census). The development is shown as an index based on 2015. Preliminary data are shown for the last four years.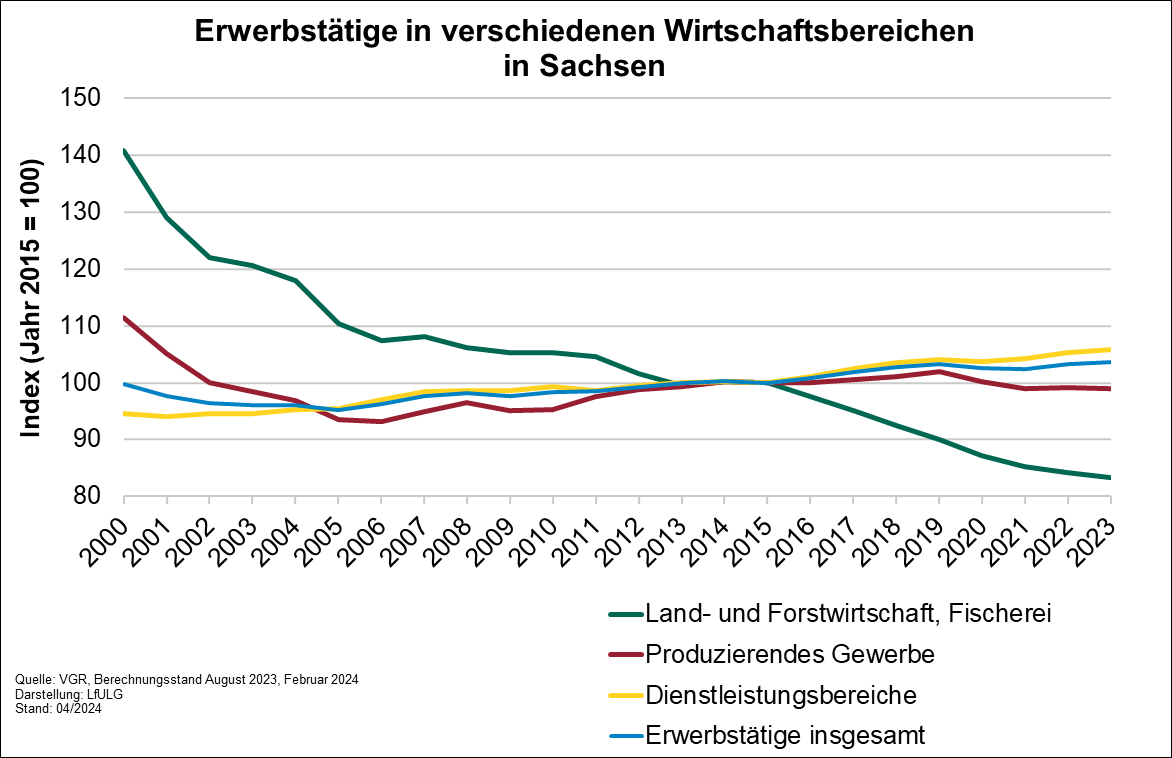 © LfULG
Graphic: Employed persons in various economic sectors (source: VGR, calculation status August 2020 / February 2021)
Statement of the indicator
The indicator shows how the economic importance of the individual sectors is developing in relation to the number of persons in employment. There are many reasons for rising or falling values. The following can be named as examples:
increasing or decreasing scope of production,
increasing or decreasing productivity,
Structural change (e.g. automation) or
legal / tax framework.
The indicator shows whether and to what extent the economic sectors are affected by changes without the specific cause being able to be deduced. For the area of ​​agriculture, information can be found in other indicators in the agricultural status.
Rating for Saxony
In Saxony, the number of people employed in agriculture, forestry and fishing is falling more or less continuously, while it is increasing in the other two economic sectors. The figures show the trend towards the increasing tertiaryization of the economy, i.e. the shift away from primary production towards the provision of services.
The main causes of the decline in employment in agriculture are automation and the shift in the production spectrum - the importance of labor-intensive animal production is decreasing, while that of crop production remains the same.
More information