What is the name of the study of literature
Literature studies
You have to meet the following requirements for studying literature:
Matura or equivalent
Latin as an additional qualification: is considered to have been achieved if you had ten hours a week in school, otherwise you can catch up on the exam during your studies
Relevant bachelor's degree or equivalent
personal requirements
Love of literature
Enjoy reading
Feel for language and aptitude for language
Cultural interest
Analytical skills
English skills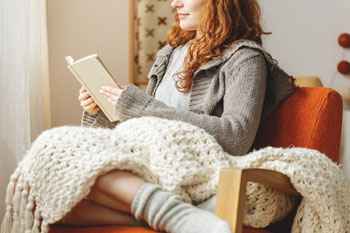 During the literary studies course, you will deal with modern and historical literature. Depending on the seminar, there are certain works or texts from certain epochs that are compared with one another or primary and secondary literature on certain authors. There is a lot of reading, analysis and discussion about it. So that everyone has the same fundamentals, it's not just about classical literature, but also about secondary literature.
During your studies, you will also be given the classic tools of the trade: You will learn how to approach a text, how to analyze it, which stylistic devices there are, which text forms, which epochs and so on. You can then apply all of this specifically to the works you are currently working on.
You will deal with these topics during your studies:
Literary theory
Reception history
Social history of literature
Digital humanities
Literary work techniques
Applied literary studies
Media analysis and intermediality
In the literary studies course you learn to work scientifically. After graduation, you will have various competencies, for example in the areas of reception, analysis, literary and cultural theory, writing scientific papers, the ability to abstract and think in overarching contexts and much more.
Duration: 6 semesters
Graduation:Bachelor of Arts
Study model: Full time
ECTS credits: 180
Particularities: very scientific orientation, no preparation for a specific profession
Duration: 4 semesters
Graduation: Master of Arts
Study model: Full time
ECTS credits: 120
Particularities: very scientific orientation, no concrete preparation for a job
The literary studies course gives you a solid basis to start your professional life. However, it is not the case that you are being prepared for a certain profession during your studies, as is the case with doctors or student teachers.
That is why we advise you to do internships while you are still studying and to gather practical experience in whatever way, so that you know for yourself where the journey can go. On the other hand, literary scholars (and humanities scholars in general) find it more difficult to enter the professional world if they lack a clear profile or a good résumé. There is great competition from other humanities scholars.
But that shouldn't scare you, because the opportunities that are offered to you professionally are very diverse. It's a blessing and a curse at the same time.
If you wanted to do a master's degree after completing your bachelor's degree, you also have the opportunity to take on managerial positions.
Possible occupational fields are:
Book trade, publishing, proofreading
Libraries and Archives
Scientific work at universities and other institutions
Teaching activities and adult education
Collaboration in editing various media
Cultural journalism
Cultural management
Cultural institutions (theaters, museums, etc.)
Since the comparative literary studies program is also internationally oriented, you can work in international cultural and educational exchanges, for example you can do lectures abroad or do cultural work in diplomatic missions abroad. As you can see, there are many possibilities.
Precisely because the possibilities are so diverse, it is difficult to provide information on the salary of a literary scholar. The salary depends on various factors: for example, whether you work abroad, in which federal state in Austria you work, in which industry you are and your position also plays a role in your salary. A look at Salary Compass.at reveals that the starting salary after studying literature is between a good 2,300 euros and 2,600 euros gross per month.