Study in China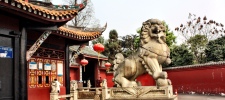 China is the land of superlatives. Enjoy incredible cities like Beijing, Shanghai or Nanjing
an excellent reputation worldwide
. On the other hand, people also associate the country with mass productions, political inequality and the strong control of public space. Despite the closeness of the People's Republic, the country is opening up more and more to foreign students and tourists. After the educational reform that was decided in 2010, China wants to adopt itself by 2020
internationalize further
. The number of foreign students is to be increased to 500,000. From a statistical point of view, the changeover seems to have worked: In the 2015/16 academic year,
China ranked 8th among the most popular countries for studying abroad
. But this is not only due to the new educational reform. Because in addition to language students who want to get to know the complex Chinese culture better, on the other hand, graduating from one of the numerous award-winning Chinese universities can open the door to professional contacts
be in the whole of Asia
.
The higher education system in China
With more than 1.3 billion inhabitants, China is still the most populous country on earth. It is quite logical that the number of universities and students is also much higher than ours: approximately
25 million people study at over 2,000 universities in China.
These dimensions of size require a highly complex administrative apparatus. In principle, the universities are therefore mainly administered centrally. Thanks to internationalization, however, autonomous forms of organization are becoming increasingly popular.
Universities differ greatly from one another, depending on their location and research focus. However, a comparison is possible with the help of various university lists or university rankings. Generally one can say that the universities
typically the best in the country in the coastal regions
are. These include, for example:
• Tsinghua University, Beijing
• Peking University
• Fudan University, Shanghai
• Jia Tong University, Shanghai
• Zhejiang University, Hangzhou
• Chin. University of Science and Technology, Hefei
• Nankai University, Tianjin
With regard
The Chinese educational system is not that different from the European one:
There are universities, technical colleges and private colleges. Most of them limit themselves to a specialty and therefore only offer a limited range of subjects.
In addition to universities for natural sciences, technology, education, medicine, economics and agriculture, there are around 80 full universities that offer a wide range of courses. The specialization can be traced back to the provincial regions. Because depending on the region, the subject offers are adapted accordingly as required. Due to the high demand for study places, another 10 state-recognized private universities have been set up.
There are similar parallels in the course of studies: the winter semester runs from September to February, the summer semester from February to July. In China, too, the bachelor's and master's systems are used, but the course takes longer.
The Bachelor has 8 semesters, the Master has 4 to 6.
If the system is still similar to the German one, the content of a course takes a lot of getting used to for German students. Anyone who thinks that the Bachelor is schooled with us will be surprised by Chinese courses. The course is almost going on there
completely through frontal teaching by means of lectures
. Seminars or exercises are rare.
In addition, there are not only exams at the end of the semester, but regular tests and in most cases attendance is compulsory. In the context of family dependency, it is no wonder that many Chinese students suffer from high pressure to perform. Anyone who takes studying in China seriously should be aware that the demands on a student can sometimes be very high.
Note:
It is not unconditionally possible for foreigners to study in China at every university. At so-called key universities, management is taken over directly by the Chinese Ministry of Education. These universities have the highest chances of getting a place at university.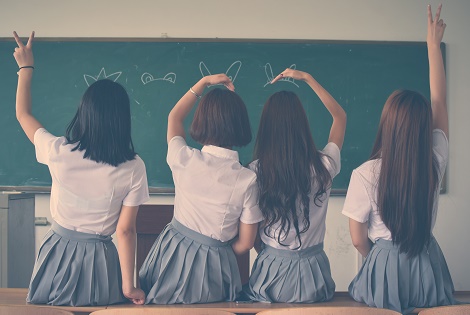 © 周 康 /pexels.com
Requirements and application criteria for studying in China
The demand for study places is high.
Out of 1,000 applications, on average, only 2 receive the desired study place.
A ratio that seems impossibly high in a German comparison. Meanwhile, foreign students have a higher chance of being accepted. However, it can be difficult without the appropriate preliminary work.
The application process includes the
Apply directly to the university
takes place, provided you are not a scholarship holder who has already received a study place. Applications can vary greatly from university to university. Therefore, find out more about the application process at the respective university.
Usually, you do not miss the Abitur if you want to study in China. Furthermore you can
Letter of recommendation, entrance test or other proof of achievement
are required. The proof, because you definitely have to provide proof of your
Knowledge of Chinese through an HSK certificate
, provided that this is not achieved during a language program in the course of study.
Very important: You must also register at the nearest police station within one day of your arrival. In addition to the mandatory international health insurance, you should also have your
Vaccinations
Bring up to date. In connection with the very different climatic conditions within the country, threats arise that we are not even aware of in Europe. In this case, it is advisable to consult your trusted doctor at an early stage and to inquire about vaccination recommendations.
On the one hand it is of course about your own health, on the other hand it has to be
a corresponding health test must be submitted for a longer stay of 6 months
. With the early vaccination you avoid possible complications.
Do I need a visa in China?
To study in China, you need a visa.
If you stay for less than 180 days (6 months), a
X2 visa
needed. This document confirms the study visit as well as a single entry. Anyone who wants to stay in China for more than 6 months is of that
X1 visa
dependent, which must be converted into a residence permit after 30 days. The conversion takes place in the "Entry and Exit Department" of the PSB (Public Security Bureau). For the residence permit you have to have the following documents ready:
• Certificate of enrollment from your Chinese university
• Registration certificate
• Health certificate, including AIDS test
• several passport photos
You put your
entire studies in China
and if you are thinking of doing a part-time job at the same time, then you have to apply for one on site
Z visa
put. In exceptional cases, a Z visa can also be applied for outside the country's borders with the help of the employer.
Note:
If the health test was taken in Germany, another test in China may be necessary, as the tests are sometimes recognized as insufficient by the Chinese authorities.
© Wolfram K / pexels.com
How much does it cost to study in China?
There are tuition fees in China.
Depending on the university, department and academic degree, you have to expect different fees. Foreign students also pay extra fees. You come explicitly
not less than € 1,900 per academic year
. Other intermediate values ​​of up to € 6,800 per year are not uncommon. Under certain circumstances, even higher contributions may apply to private institutions or English-language courses.
The cost of living for studying in China is very low compared to Western Europe. With 400 to 500 euros a month including rent, you can easily get there. Shanghai and Beijing can also get a bit more expensive in the "right" parts of the city. Because in China, too, the price trend is continuously increasing.
Finance a semester abroad in China
In view of the high tuition fees, travel costs and flat-rate contributions for foreigners, studying in China is not cheap. The financing should therefore be well organized before the semester abroad. You have several options here.
Foreign BAföG
Many students take advantage of BAföG abroad to finance their studies abroad. Depending on the income of your parents, you will receive
a fixed amount of money for your studies
. Surcharges for travel and the increased health insurance costs are also possible. In addition, the tuition fees incurred at Chinese universities can be partially or fully reimbursed.
University collaborations
Germany and China have maintained an active economic and educational exchange for a long time. There is no classic ERASMUS + program like in the EU, but various universities offer cooperation with Chinese partner universities. In some cases, a scholarship is awarded in connection with a semester abroad, the tuition fees are waived or short-term stays are offered. Find out on the website of your university whether a cooperation is possible. Examples of partner universities are the FU Berlin, TU Darmstadt, Uni Cologne, Uni Bayreuthund and Uni Jena.
Grants
The first information point for a scholarship abroad is the DAAD.
The German Academic Exchange Service promotes training and studies abroad.
There may be the right scholarship for you. China itself offers another funding opportunity. EU citizens can apply for the 135 full scholarships that the People's Republic awards annually for studying or acquiring the Chinese language. The application is made through the embassy of China in the European Union.
Danger:
Think about the application deadlines for a scholarship. Applications to the DAAD for studying in China must be submitted no later than one year before the start of the study abroad.
Student Loans
Last but not least, you can take out an education loan. In support of state subsidies, z. B. the study grant "German Education" attractive conditions. There are no prerequisites. However, the amount must then be repaid in full, which would be partially or completely omitted with the other payment aids listed.
© PublicDomainPictures / pixabay.com
Living in China
The rental prices are stronger in the large student metropolises. The living space in the big metropolises is very limited and the rooms are relatively small. In terms of price, a room in a dormitory is still the cheapest option. A flat share is possible, but this can increase housing costs immensely. Anyone who loves their own apartment is faced with a financial and organizational problem.
Dormitory
Asian cultures differ greatly from our social expectations. The usual way of life is that
Accommodation in small rooms within large facilities
which are located directly on campus. The campus is mostly structured like a small town: hospitals, shops, restaurants, university buildings and living quarters are all in one place. In terms of price, you get a room for
an average of € 200 to € 260 per month
. In terms of size or furnishings, the offers differ massively. The residential complexes can be small and dilapidated or, for example, at private universities, they can be ultra-modern and renovated. You can find out what the offer at your exchange university looks like, sometimes sporadically or in detail, on the university's website.
shared room
Due to the space problem in the metropolises of China, it is difficult to find a room in a flat share if you are not supported by friends who live locally. If you have already been able to make contact with other exchange students, a room in a shared apartment is not excluded. Be in Beijing and Shanghai
monthly costs of € 450 to € 500 due
. This value is relatively high for China. In the core of the country you pay less.
Own flat
Looking for an apartment on your own can lead to one
great challenge
become. Even if you have overcome the language barrier, apartments are very tight. As an exchange student, you rarely get your own apartment. If so, you have to expect high costs. Foreign students are seen as naive due to their insecure demeanor or different appearance. You will then have to pay dearly for your insecurity. You'd rather take that
Realize offers from your university or ask for recommendations
.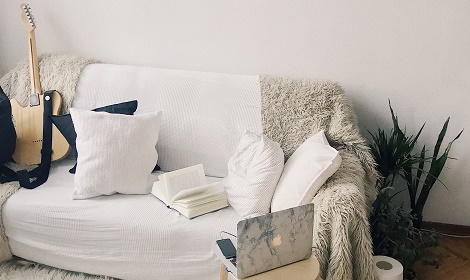 © Daria Shevtsova / pexels.com
Recognition of the China studies in Germany
In 2004 the German-Chinese equivalence agreement came into force. This made it easier to recognize academic achievements. Generally the
Recognition of achievements is easily possible today
. Those who complete a bachelor's degree in China can continue with a master's degree in Germany.
Exceptions confirm the rule as always. Contact the international office of your university in Germany in advance if you would like to spend a semester abroad.
Study in China in English?
With the internationalization of Chinese universities, the number of foreign students has risen sharply in recent years, followed by an increased demand for English-language courses.
Will be today
More and more English-language lectures and sometimes even completely English courses are offered
. In everyday situations, however, you will not get very far without Chinese. The majority only speak broken English, if at all. Therefore, you should still complete a Chinese language course in advance and, ideally, continue to take part in the courses regularly in the country itself. In contrast, you also pay higher tuition fees.
Conclusion:
People don't go to China to flee the NC or to save tuition fees. Studying abroad in China is an adventure, a challenge. And it's an absolute reference for the later job. China is an economic power, there is hardly a large company that does not have at least one plant or a partner company in the People's Republic. Those who can shine with a degree in China and appropriate language skills have a huge advantage over the competition.
Image source: Many thanks to sussitz for the picture (© sussitz / pixelio.de).
You might also be interested in these posts:
Plan a semester abroad Checklist & tips
International insurance: what kind of insurance should I have?
International health insurance comparison for students
Tips on BAföG abroad
Study in Japan
Study in Korea
Study in Russia
See more articles on the topic of foreign countries