Why are diving watches so popular
We are looking for the best diving watch in the luxury segment
In the depths of the ocean we don't have to look for them, we only have to test them: diving watches are among the most popular sporty wristwatch models of all. We therefore ask - which model is the best diving watch in the luxury segment? In view of the wide range of choices, the decision is not easy, especially since there are a number of relevant selection criteria from optics and materials to technology and waterproofness.
High-tech watches with a nostalgic touch
Anyone who buys a high-quality professional diving watch with a mechanical clockwork today probably only rarely intends to spend time underwater with it on a regular basis. Because today sport and professional divers usually use dive computers that fulfill various other functions in addition to timing. In this respect, you only need a professional mechanical diving watch as a backup instrument. There must be other reasons why these watches are still so popular.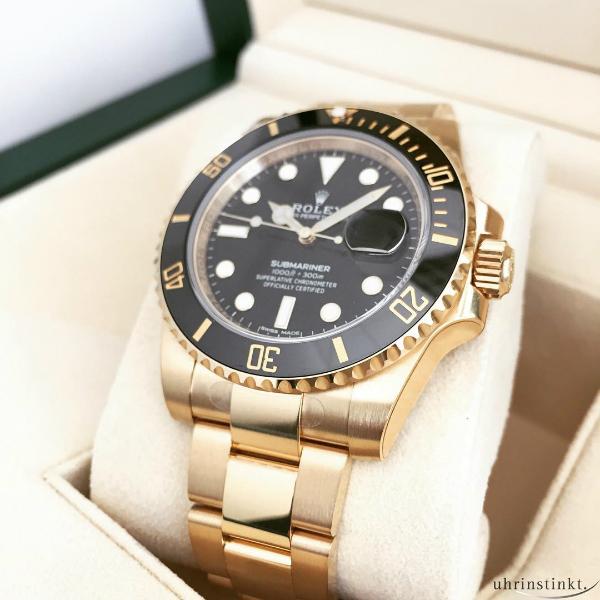 First of all, there is the image factor: Anyone wearing a professional diving watch can use it to give a discreet reference to their hobby and emphasize their sporty image. Whether diving, sailing, surfing, rowing or any other water sport - a diving watch is always a suitable and useful accessory. After all, the sporty watches are particularly robust and resilient.
Thanks to their waterproofness, they can stay on the wrist without being damaged not only when diving, but also when washing hands, showering or swimming. They also demonstrate the connection to the element water.
The look of the watches is decisive today
Aesthetic aspects also play a role that should not be underestimated. Because the classic diving watch design, as it can be seen, for example, in watch models such as the Blancpain Fifty Fathoms, Rolex Submariner, Breitling Superocean Heritage or Omega Seamaster Planet Ocean, is evidently perceived by many watch buyers as so appealing that it is now also the design of many other watch models has influenced, some of which are not designed as diving watches with high water resistance.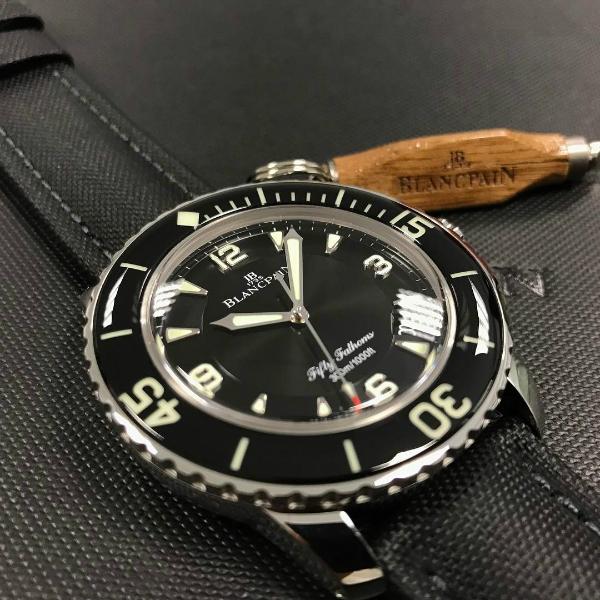 Last, but not least, a watch for the depths of the ocean is characterized by certain details that were originally tailored to the requirements of diving, but can also prove to be very practical and helpful in many other situations. These include, for example, the rotating bezel for setting times, the hands and indices that are easy to read even in the dark, and flank protection for the crown.
Enormous variety of models and designs
Today there is an almost unmistakable abundance of watch models for divers. Every watch lover has to decide for himself which of these is the best diving watch. Nevertheless, there are some models that are particularly popular on the market or that stand out from the crowd in some way due to certain features. So there is probably not the best diving watch per se, but rather different models that are most likely to come into question with certain individual preferences.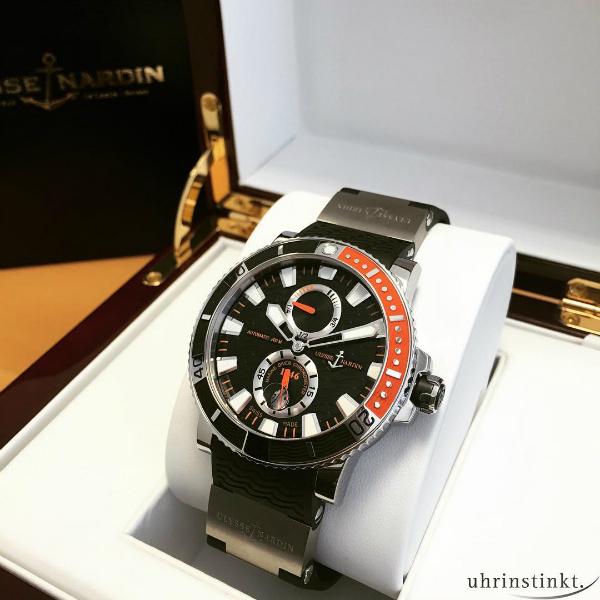 Blancpain Sport Automatique Fifty Fathoms
For those who want to combine a touch of nostalgia with classic elegance, the Blancpain Sport Automatique Fifty Fathoms, for example, is recommended. It follows the tradition of the legendary Fifty Fathoms, which Blancpain developed more than half a century ago as a professional watch for combat swimmers and divers in the French Navy.
The name translates as "fifty threads" and alludes to the water resistance achieved at the time.
In the current models, this is more than three times that of 30 bar or 300 meters, but the original version set standards for the entire diving watch segment, which was only just emerging at the time.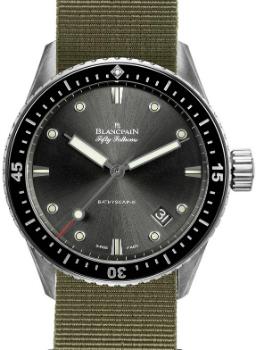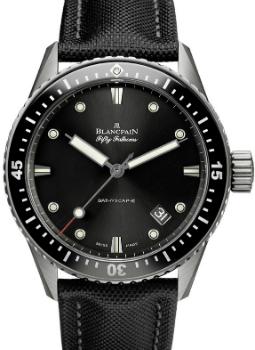 If you are looking for a three-hand watch with a date display that is suitable for diving, but want a more sober, modern design, the Blancpain Sport Automatique Fifty Fathoms Bathyscaphe may be an interesting alternative.
Rolex Submariner and Sea-Dweller: two classics from Rolex
Since Rolex was one of the first watch manufacturers to deal intensively with the issue of water resistance and had already developed the Oyster concept in the 1920s, it was particularly obvious for this company to launch explicit diving watches.
With the Submariner model line and the outwardly relatively similar, but still much resilient Sea-Dweller, the brand achieved such success that these watches are not only in the range to this day and are always slightly modified, but have become real icons of the brand - and the entire genre of diving watches - have advanced.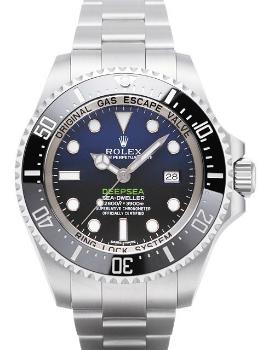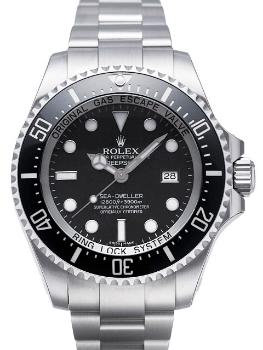 In this regard, the Submariner could actually be called the best diving watch in the world, because it has not only inspired a large number of other manufacturers to create similar creations, but is also one of the most frequently counterfeited or imitated watch models in the world - the role model for an entire segment .
Breitling Superocean
Those who like it classic, but prefer a less well-known model than the Submariner, might be well served with a Superocean from Breitling. Although this manufacturer is primarily associated with its pilot's chronographs and certainly has a leading position in this segment, its range also includes a number of models that can be used in every respect as a professional diving watch.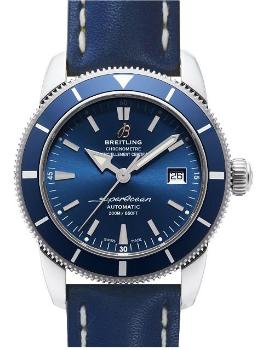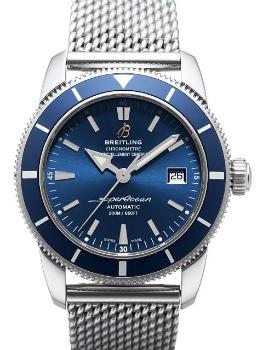 Omega Seamaster Planet Ocean
Omega connoisseurs and enthusiasts would probably nominate a Seamaster Planet Ocean for the award of the title "best diving watch". This model has now also become one of the classics in the segment and is available in numerous versions from stainless steel to gold. In addition to three-hand watches, the Seamaster collection also includes versions with a GMT function and various diving chronographs.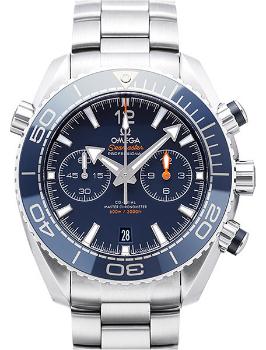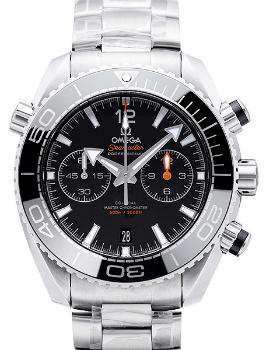 Further candidates for the title "best diving watch"
Of course, the Aquaracer from Tag Heuer should not go unmentioned among the diving watch collections of the best Swiss manufacturers. It is characterized by a large number of variants and, in addition to mechanical models, also includes several models with quartz movements. The greatest water resistance is no longer a real criterion in this high-end lineup. In any case, very few diving watch owners touch the seabed at a depth of 400 meters.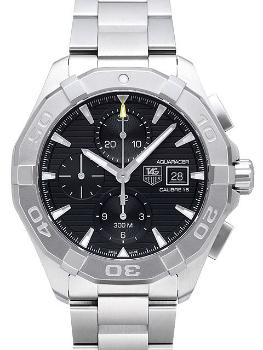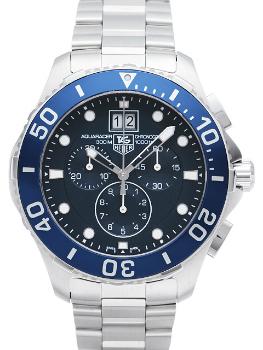 In addition, a list of promising candidates in the fight for placement as the best diving watch would not be complete without the Oris brand. This Swiss manufacturer also continuously launches high-performance, robust and visually appealing diving watches, which are combined in the model lines Aquis and Divers Sixty-Five. It is worth mentioning that Oris watches differ from many of their competitors by colored accents that give them an individual touch. Examples of this are the orange-colored luminous material on the hands and indices of some Aquis-Date models or yellow and orange-colored rubber bracelets.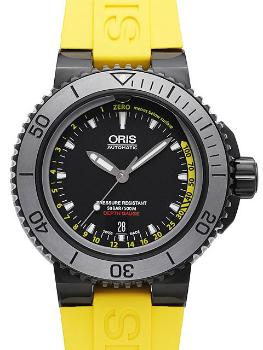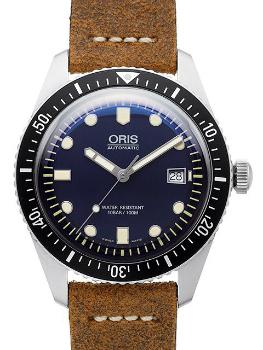 Diver watch connoisseurs who like things a little more colorful should not only take a look at Oris but also the offers from Tudor and Longines. For example, the Tudor Heritage Black Bay, the Longines Heritage Diver 1967 or the Longines Hydroconquest are available with red bezels that provide a fresh color accent. The Tudor Heritage Black Bay Bronze also attracts many looks because of its extraordinary material and the associated color. Incidentally, the Longines Hydroconquest - like the Aquaracer from TAG Heuer - is available as an automatic watch and a quartz watch.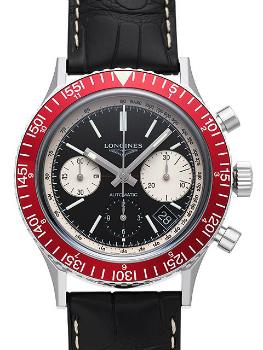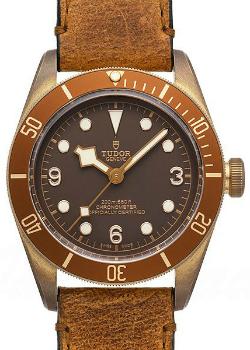 Models like the Ulysse Nardin Marine Diver Titanium or the Ulysse Nardin Maxi Marine Diver Chronometer are relatively rare to see, but they seem all the more exclusive. In addition, there are various watch models that at first glance do not suggest that they are suitable for diving, but nevertheless have the necessary water resistance.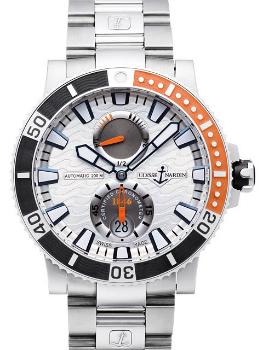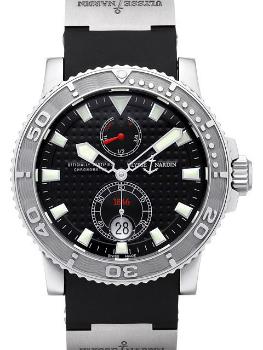 An example is the Nomos Glashütte Ahoi, which hardly anyone would consider a diver's watch without appropriate background information, even though it is water-resistant up to 20 bar or 200 meters. But maybe that's why it would be the best diving watch from the point of view of staunch Nomos connoisseurs.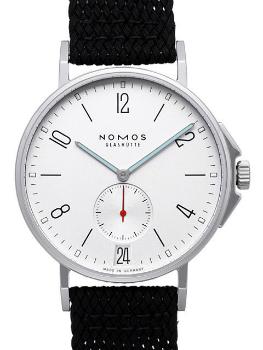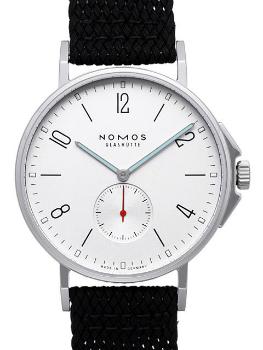 AquaracerAutomatic clocksBlancpainBreitlingChronographChronometerDeepseaDiverDivers Sixty-FiveFifty FathomsLonginesLuxury watchesNomos GlashütteOmegaOrisPlanet OceanQuarial clocksRolexSea-DwellerSeamasterSubmarinerSuperoceanwatchesNudardin2017-05-18Day HeuerTa7-05-18