Can a country run without a president
Trump's lawsuits continue to run nowhere
The incumbent President Donald Trump suffered another defeat in contesting the election results of the US presidential election. A federal appeals court in the state of Pennsylvania dismissed a motion by Trump's electoral team for action as unfounded. The reason given was that no evidence of electoral fraud had been presented; the plaintiffs' allegations are therefore irrelevant. "Calling an election unfair does not make the election unfair," wrote Judge Stephanos Bibas, who was nominated by Trump in late 2017 for the post of judge in Philadelphia.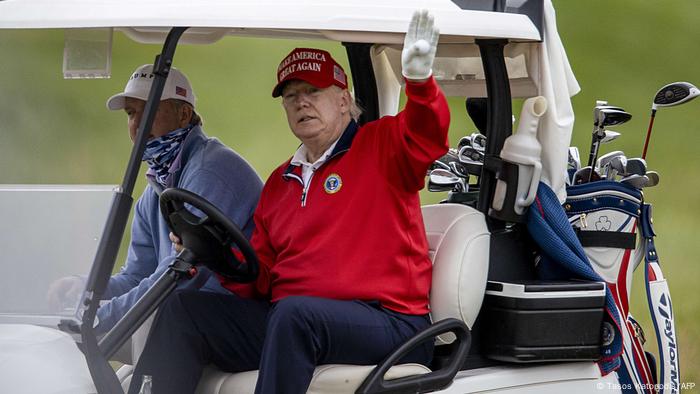 Trump will soon be able to spend even more time on the golf course
The latest foray by the Trump camp in Pennsylvania was about potentially invalidating millions of postal votes with allegations of fraud. However, the appeals court announced, as did the lower court last week, that Trump's lawyers had presented "no clear evidence" for the allegedly massive fraud. The Trump camp's objection was rejected in the first instance with the words that the complaint was "arbitrarily patched up like Frankenstein's monster". In addition, the Democrat Joe Biden won the election in the state by around 81,000 votes, which is why alleged individual cases would not play a role, it said.
Trump lawyers want to go to the Supreme Court
Now Trump's lawyers want to call the US Supreme Court on the election in Pennsylvania. The lawyer Jenna Ellis accused the judiciary in the state on Twitter of trying to cover up allegations of massive election fraud. "On to SCOTUS!" she wrote referring to the acronym for the US Supreme Court. It was initially unclear whether he would accept the case.
Trump continues to talk about "massive electoral fraud", but has so far provided no evidence. Courts have already thrown more than 30 lawsuits from Trump and his Republican allies, including in Michigan, Pennsylvania, Georgia and Nevada.
Regardless, Trump has announced his withdrawal from the White House. On the occasion of the Thanksgiving holiday, he told journalists that he would vacate the White House in Washington if the Electoral College, the electoral college, should appoint its opponent Biden as the next president.
qu / cw (rtr, dpa, ap)