What do aerospace engineers do
Aerospace engineering degree
An overview of the right universities and courses of study
Each university has its own admission procedure. Sometimes you have to register via hochschulstart.de in order to take part in the application process of the dialogue-oriented service procedure (DoSV). Here we list the most important admission requirements.
University entrance qualification: General university entrance qualification or technical college entrance qualification

alternatively: equivalent professional qualification

Pre-study internship of 12 weeks or similar
Passing the selection procedure (NC)
First degree in a related subject with at least six semesters or 180 ECTS (aviation technology, space technology, mechanical engineering, vehicle technology or similar)
good final grade
personal requirements
However, good grades and the right school leaving certificate are not everything. The aerospace engineering subject has it all. You should have the following characteristics:
very good mathematical talent
high interest in science and technology
spatial imagination
Creativity and curiosity
Sense of responsibility
Discipline and Motivation
Numerus Clausus (NC) for aerospace engineering
At some universities all applicants can regularly be admitted, at others there are more applicants than places and an NC decides on admission. But don't worry! Although there are not tons of degree programs - aerospace engineering is not the first choice for every prospective student either. Many of the required notation cuts are therefore always in the range of 3, a 2 is less often expected before the decimal point.
Current NC values ​​aerospace engineering degree
University

Course of study

NC

Waiting semester

was standing

Munich University of Applied Sciences

Bachelor in aerospace engineering

2.7 with Abi
3.1 with FOS

7

WS 2020/21

University of Würzburg

Bachelor aerospace informatics

No admission restrictions

-

Ws 2020/21

Rhein-Main University of Applied Sciences

Bachelor in aerospace engineering

No admission restrictions

-

WS 2020/21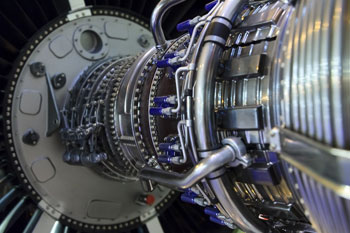 The basics of engineering are taught in the basic or basic course, which is closely based on mechanical engineering. At the beginning there are mainly mathematics, physics, chemistry and materials science on the schedule. Lectures and seminars in the fields of aircraft construction, space technology, engine technology and flight operations technology are added later.
Possible compulsory modules
Electrical engineering and electronics
Basics of lightweight construction
mathematics
measuring technology
Numerics
physics
Fluid mechanics
Technical mechanics
Technical drawing and CAD
thermodynamics
Aerospace materials
Possible elective modules
Each university has a different curriculum and offers different specializations to choose from. Here are a few examples.
Business and work organization
Fiber composite materials and construction methods
Flight aerodynamics
Flight guidance systems / electronics
Cost accounting
Construction aircraft structure
Aviation engines
Air law
Use of space
Space technology
Turbo machines
System integration
Thermal balance
Combustion technology
In addition, internships in industry must be completed. The prescribed length varies depending on the university. Sometimes it is eight weeks, elsewhere twelve or you can plan a whole internship semester.
Anyone who would like to take on challenging development tasks in their later professional life should definitely have a master's degree after completing their bachelor's degree. In this, the specialist knowledge can be broadened. The goal is then a deepening or specialization. Masters students usually work on a research project about which they also write their thesis.
Graduation: Bachelor of Engineering (B.Eng.) Or Bachelor of Science (B.Sc.)
Duration: 7 semesters
Type of study: Full-time or dual
Particularities: Practical projects, semesters abroad possible
Graduation: Master of Engineering (M.Eng.) Or Master of Science (M.Sc.)
Duration: 3 - 4 semesters
Type of study: Full-time, first dual offer available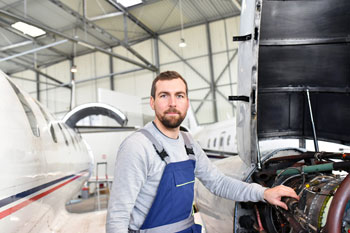 Aerospace engineers find jobs primarily in the national and international aerospace industry, with airlines and at airports. They are also employed in maintenance companies or in the supplier industry, for example at manufacturers of engines and navigation instruments or in companies that develop control software. Engineering offices or public administration are also possible employers. Universities and research institutions as well as steel and light metal construction open up further fields of activity.
With a bachelor's or master's degree, you will be able to build, develop, and improve aircraft and spacecraft, work in technical sales, ensure quality management or work in purchasing and material control for these potential employers. The course not only trained you technically, it also provided you with general qualifications that enable you to work in management-heavy departments.
You are also able to take on management positions in the short or medium term. This is usually even easier with a master's than with a bachelor's.
As a rule, engineers always earn well. So do aerospace engineers. The amount of the salary naturally depends on many factors: the area of ​​responsibility, responsibility, position, size of the company or one's own qualifications are among the most important.
To give you clues about salaries, we took a look around Salary.de. Please note that these are only individual examples that do not apply across the board to the income of aircraft and space engineers.
| Job / field of activity | Gross monthly salary |
| --- | --- |
| Aircraft construction - work preparation | 6,863 euros |
| Aircraft construction - mechanical engineer | 3,279 euros |
| Aircraft construction consultant | 5,696 euros |
| Aircraft construction - engineer in construction | 7,797 euros |
| Aircraft mechanic | 3,760 euros |
| Aircraft mechanic | 4,025 euros |
| Aerospace Engineer - Systems Engineering | 4,260 euros |
| Technical Lead Aerospace Flight Controls | 4,231 euros |
| Project management in aerospace engineering | 4,979 euros |
| Development engineer aerodynamics | 5,947 euros |
| Development engineer aerospace technology | 5,572 euros |
You can see - although there are only individual examples - the salaries are impressive. With a degree in aerospace engineering, you have a good chance of earning a high salary. Annual salaries of 60,000 euros and more are realistic.