Why is the government in New Zealand tight
A Maori becomes New Zealand's foreign minister
New Zealand's new government team is remarkable in several ways: The Maori Nanaia Mahuta is the first woman and first indigenous peoples in New Zealand's history to take over the foreign ministry. She was previously Minister for Maori Development and Local Government. The 50-year-old is also the first woman in parliament to wear a moko kauae - a traditional chin tattoo. It has elements specific to their Maori tribe. Maori and mixed race women now have career opportunities in New Zealand that have long been closed to them, Mahuta said. The office is a "huge privilege".
Homosexual vice head of government
Grant Robertson is the new Deputy Prime Minister, Finance and Infrastructure Secretary. The 49-year-old is the first vice head of government to live openly gay. Robertson was already Treasury Secretary in the first cabinet of re-elected Labor Prime Minister Jacinda Ardern.
Vice Prime Minister Grant Robertson
"It is both a cabinet with great merits and a cabinet with great talent, which is also incredibly diverse," said Ardern when introducing her government team. This stands for "renewal and reflects the New Zealand in which we live today." She is proud of that, added the 40-year-old left-wing prime minister.
A corona minister
Eight women, five Maori and three LGBT (lesbian, gay, bisexual, transgender - lesbian, gay, bisexual, transgender) sit in the 20-person cabinet. There is also a new department: Chris Hipkins becomes Minister for Combating COVID-19.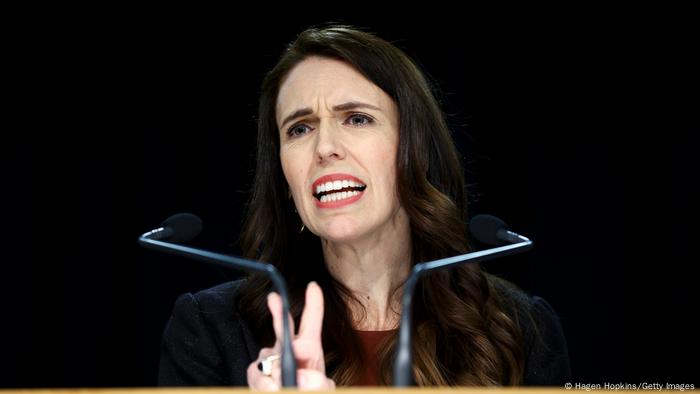 Prime Minister Jacinda Ardern considers a corona ministry to be immensely important
With regard to this ministry, Ardern stressed that the next three years would be a big challenge for New Zealand. The country is not immune to the effects of the corona virus worldwide. The South Pacific island state with its almost five million inhabitants had so far gotten through the pandemic relatively lightly. Only 25 people have died from or with COVID-19 so far.
Greens continue to rule
In the parliamentary elections on October 17, the Labor Party won an absolute majority with 64 of 120 seats in parliament. Although she could rule with it alone, Ardern announced on Sunday that she would continue to work with the Greens. "We showed in the previous government that we cooperate well. On environmental and prosperity issues, we agree on many points that are good for New Zealand," she said of the decision.
The Greens get two departments outside the cabinet. James Shaw remains Climate Protection Minister, Marama Davidson is the new Family Minister.
se / rb (afp, kna, ap, dpa)