Who is better Nas or Eminem
Eminem spent $ 600 on a Nas "Illmatic" cassette
Instead of stocking up on designer clothes or fast cars, Eminem prefers to collect cassettes of his favorite albums.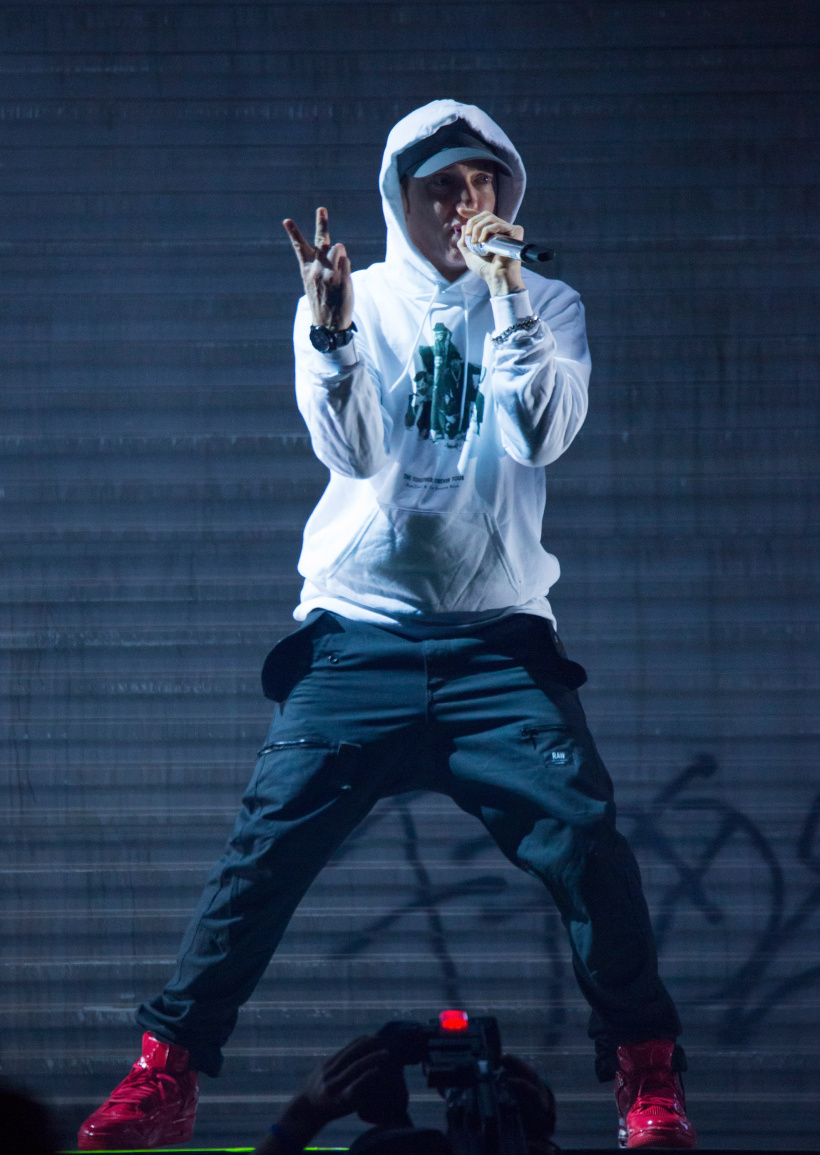 This is how Eminem lived
After his big breakthrough, Eminem did not indulge in a dream home like other artists in Los Angeles, but instead put his money into various properties in Detroit. After all, the US rapper wanted his three daughters to grow up without wholeheartedly and glamor and so be able to experience a wonderful childhood far away from annoying paparazzi. And one of the villas, which had 22 rooms on an unbelievable 17,500 square meter area, did not change hands again until 2020. According to the LA Times, Eminem made a loss of around two million dollars on the sale and wanted the property with a 1,500 square foot entertainment space, 8.5 bathrooms and a three-car garage as well as a pool and a tennis and basketball court , just get rid of it.
You can see some photos of the villa here: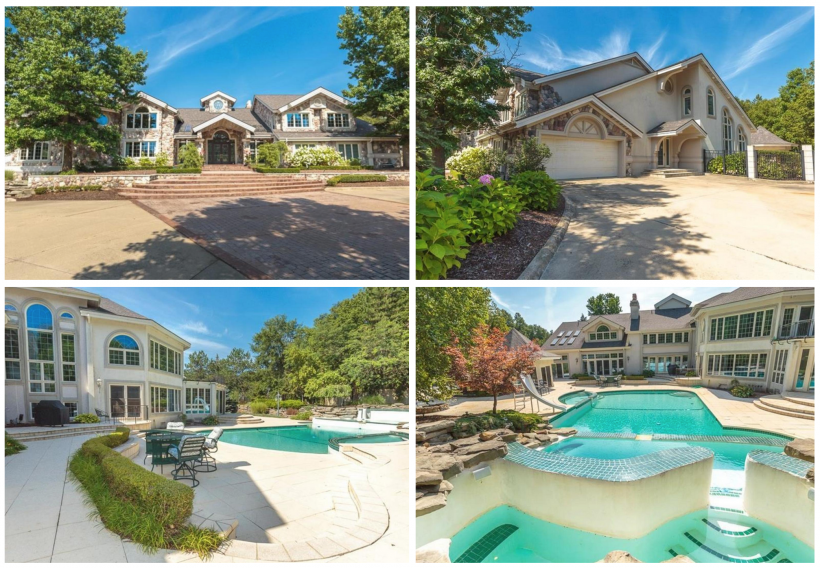 Likes to collect tapes
Since then, Eminem has lived in a nearby villa in the Clinton Township district, which "only" has four bedrooms and six bathrooms and a living space of almost 700 square meters. And this is exactly where the rapper seems to be able to pursue his passion for collecting. The American visited the hype app "Clubhouse" with his manager Paul Rosenburg and DJ Whoo Kid and talked about his preference for cassettes. Em had been collecting these since he was a child and had only recently been able to acquire a never-before-seen copy of Nas 'debut album" Illmatic ". For this he put a few hundred dollars on the table.
"It's already unpacked. However, I still have one that is shrink-wrapped - because I just opened the other one. The last [cassette] is 'Illmatic' by Nas, because that shitty thing - Man! I couldn't find this shit anywhere. And then I discovered it and it cost me $ 500-600 ... for a shrink-wrapped copy of "Illmatic". Who has a cassette at home and doesn't open it ?! Nobody, "laughed Eminem, adding his own thesis about the new find:" I think it was from some record shop in the warehouse and shit like that. The cassette that was never sold and then you can get it online. That's the only reason I can think of because nobody has this album and wouldn't open it. "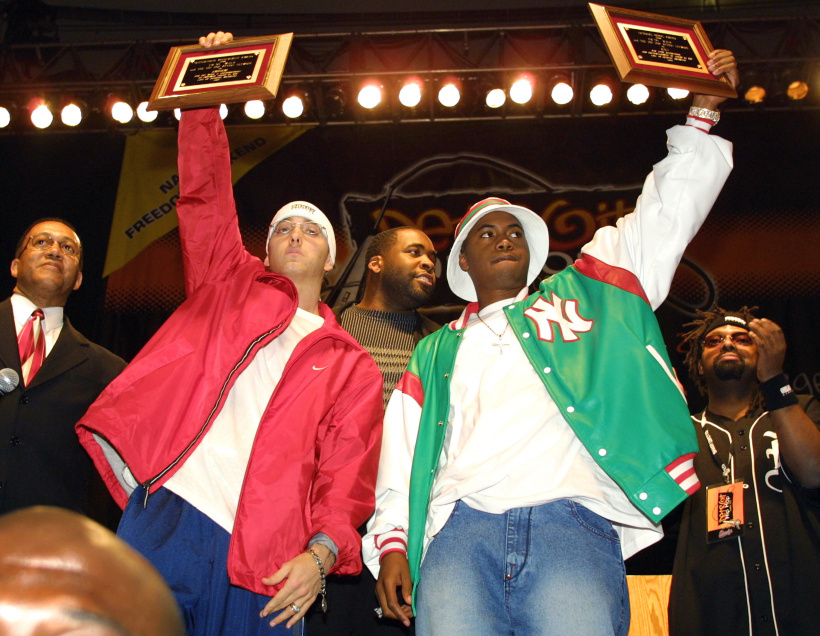 At the end of April 2021, Slim Shady was in such a good mood for a chat in the "Clubhouse" that he also spoke about his passion for tapes and explained: "I started as a child. From comics to baseball cards to toys and every rap album, what was on cassette and what I could get my hands on. As an adult, this just hasn't changed. I've tried to collect some of the collections myself that I celebrated as a child and I know I'm not the only one. "
Eminem himself would also like to do his fans a favor and will soon have new opportunities for all passionate collectors to buy some of his albums on cassette. He will therefore set up another NFT store and present a whole bunch of copies via "Shady Con". The first drop started on April 25th and was sold out within a few minutes. In the further course of 2021, the rapper would like to add more and stock the store again.