Looks at a girl who is harassing her
Study on violence against girls online: more harassment than on the street
Young women and girls are threatened, insulted and harassed on the Internet every day. Most of the attacks take place on two social media platforms.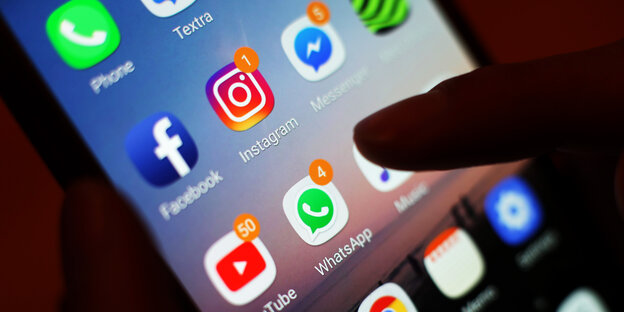 Delete social media account? Post nothing? Sexism muzzles young girls Photo: Yui Mok / dpa
HAMBURGdpa | Girls and young women experience more harassment online than on the street. That is the result of a survey by the children's rights organization Plan International, which was presented on Monday for World Girls' Day on October 11th.
According to this, 58 percent of the girls and young women surveyed experience threats, insults and discrimination on social media. In Germany it is even 70 percent. For the survey, 14,000 girls and young women between the ages of 15 and 24 were interviewed worldwide - 1,003 of them in Germany.
"The results of the girls' report show how powerless many girls and young women feel in social networks and that there are far too few mechanisms to take effective action against attacks and harassment," said Plan managing director Maike Röttger.
Girls have the right to move freely and safely online and to position themselves on topics. "But they are silenced far too often," said Röttger. Plan International therefore calls on all users of social media to sign an open letter with demands for effective measures to the operators of the digital platforms.
The consequences of online violence are serious: 13 percent of those affected worldwide use social media less, 13 percent do not write any more posts, and 8 percent even log off completely. Girls worldwide experience digital violence most frequently on Facebook (39 percent), followed by Instagram with 23 percent.
In Germany, 11 percent of those affected use social media less, 9 percent do not write any more posts and 5 percent leave the platforms entirely. In Germany, Instagram is the platform with the most attacks (45 percent) ahead of Facebook (35 percent).