Is fashion harmful to society
The environmental sin of fashion: only "fast fashion", or is it also sustainable?
In Germany they are on every corner: old clothes containers. Day after day they swallow what we no longer want. And that's not a small amount: 75% of old clothes end up in containers in Germany.
What is convenient for us becomes a problem elsewhere. Most of our used clothes are shipped to other countries, such as Asia and Africa. But what happens now when they no longer want our clothes? Recently, several countries in East Africa announced that they would no longer accept old clothes.
"Our clothes are increasingly clogging the paths of second-hand products. It has become so much that countries where it should be worn and processed are now saying: It's enough," says Kirstin Brodde, textile expert at Greenpeace.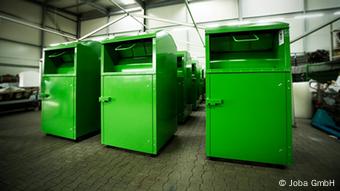 Used clothes containers are well used in Germany
This constipation is just a symptom of the real problem. And that is called "fast fashion". We consume too quickly and too much. In the last 15 years, global clothing sales have doubled, while the average length of time an item of clothing has been used has fallen sharply. We don't even keep an item of clothing for a year. Repair? Not an option in many cases.
"Today hardly anyone knows how to sew on a button," says Brodde. Above all, she criticizes the way we consume. "Actually, we should buy less and wear the things we have longer instead of carrying bags of clothes to the container every few months - in the hope that someone on the other side of the world will still carry them."
Gigantic CO2 emissions
Such behavior is positively promoted by low prices. The price that we pay in the store is low, but the price that the environment pays is gigantic. The entire textile production causes over a billion tons of CO2 in just one year. That is more than all of the annual international flights and shipping combined. In addition, there is the pollution of the oceans by microplastics from textile fibers and the use of toxic chemicals.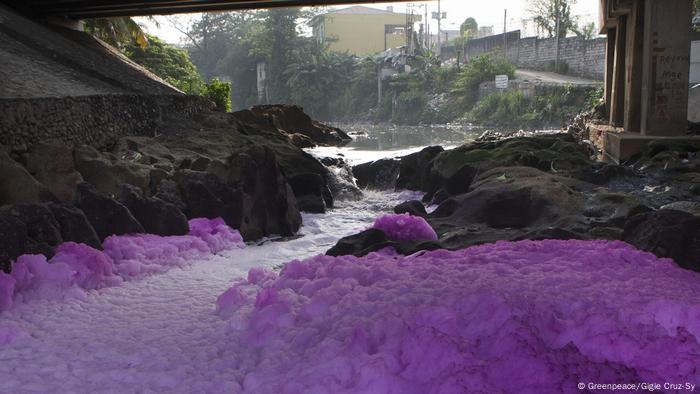 Chemicals from textile production easily get into the water
"Companies need more pressure on how production has to look and how ecological it has to be. This would automatically make production more expensive and it would no longer be possible to produce this cheaply," said Brodde. She works for Greenpeace's Detox campaign, which advises companies on how to produce without using toxic chemicals. 79 global fashion brands from H&M to Adidas and Aldi have committed to replacing harmful substances with harmless substances by 2020.
Is it just a question of marketing?
Such projects show that even large fashion chains have recognized that sustainability is trendy. But is there really more to it than just marketing? "Even large fashion companies will have to adapt in the long term," says a spokeswoman for the Association of the German Textile and Fashion Industry. The German textile industry plays a pioneering role: "The social and ecological standards of the textile and fashion industry in Germany are among the highest in the world. The industry's environmentally conscious use of resources is an international model".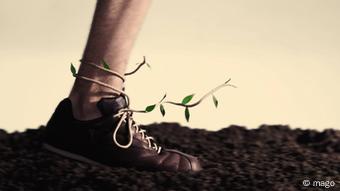 Sustainable fashion: just a trend?
Kirstin Brodde also believes that a change in the direction of sustainability is inevitable. According to a study by the Ellen McArthur Foundation, business as usual would lead to even more catastrophic effects on the environment. Because the demand for clothing is also growing steadily due to growing markets such as Africa and Asia. If clothing production continues as it has before, it would be three times as large in 2050 as it is now.
Circular economy as a solution
One solution that is currently being researched to make the clothing industry more sustainable is the so-called "circular economy". This means that sustainable raw materials can be reused for as long as possible. Ideally, such a cycle would only be operated with renewable energies.
Several large companies have so far agreed to pursue this goal. For example, H&M has also decided to revise its sustainability strategy accordingly. "We want to become 100 percent circular by only including recycled or other sustainably produced materials in our production," emphasizes Anna Gedda, project manager for sustainability at H&M. Last year the company came under heavy criticism after it became known that large quantities of clothing were simply incinerated due to overproduction.
"The industry has to slow down when it comes to the huge overproduction of clothes and we ourselves have to slow down by not constantly buying more even though our wardrobes overflow. We have to learn to repair things again," demands Brodde.
"Fast Fashion: The Dark Side of Fashion"

The cost of the bargain prices

Clothing for every taste and in every price range - in order to satisfy this need, the fashion industry mostly produces in countries that have low environmental standards and low wages. But at what price? The "Fast Fashion" exhibition takes a look behind the scenes of the big business of fashion. It runs until June 3rd in the German Hygiene Museum in Dresden.

"Fast Fashion: The Dark Side of Fashion"

Beyond fashion glamor

Prepare for shredding: We are buying more and more new things faster and faster - much more than we need and can use at all. The exhibition, which was conceived at the Museum für Kunst und Gewerbe Hamburg, shows the consequences and side effects of ex-and-hop-fashion from an economic, ethical and ecological perspective. What role does our lifestyle play for people in Bangladesh?

"Fast Fashion: The Dark Side of Fashion"

Recycling or cheap disposal?

About 60 percent of the used clothes that charities have collected in Europe are exported to developing countries. Sorted by category, color and style and pressed into heavy bales, they are shipped around the world. In Panipat, India, for example, old woolen clothes are sorted again according to their basic colors - this is where their value lies.

"Fast Fashion: The Dark Side of Fashion"

Too much to die, too little to live

The catastrophic production conditions of the fast fashion industry hardly differ from those in the 19th or 20th century: the problem was only shifted further east, to Eastern Europe and Asia. Wages are often below the poverty line. So this textile worker family of eleven in Bangladesh has to share a room to live.

"Fast Fashion: The Dark Side of Fashion"

The death of a thousand dreams

Rina's mother is desperately waiting for her daughter in front of a barricade fence. Behind the fence are the ruins of the textile factory, which collapsed on April 24, 2013 in Sabhar near the Bangladesh capital Dhaka and buried 1,134 people. Taslima Akhter's photo is one of the photos in the exhibition that you won't forget.

"Fast Fashion: The Dark Side of Fashion"

The abyss of industry

The exhibition shows the connections between the working conditions in the cheap fashion industry and our consumer behavior not only in photos and diagrams, but also in textile works. The concept artist Manu Washaus had sweatshirts printed in China with photos of the Sabhar disaster. "Sweater II" demonstrates how absurd the aesthetics of these photos are.

"Fast Fashion: The Dark Side of Fashion"

Slow fashion

Fashion as part of our everyday culture can also be attractive with fairly produced raw materials. A critical fashion show as part of the exhibition presents examples of local fashion designers who want to renounce the exploitation of workers, the environment and animals. Including alternative collections such as that of the Dresden label NEONON.

"Fast Fashion: The Dark Side of Fashion"

Ethical Fashion Show Berlin

The exhibition also shows sustainable fashion, which already caused a sensation at the Berlin Fashion Week. The Greenshowroom and the Ethical Fashion Show reflect the new urban trend towards an "eco" fairer lifestyle. Green fashion fairs are becoming more and more important in the textile and fashion industry.

"Fast Fashion: The Dark Side of Fashion"

"Pepe" with irony

The pictures by photographer Paolo Woods are ironic comments on the paths clothes take across the world. They show young people in Haiti in second-hand T-shirts with stereotypical sayings that seem even more absurd on their new wearers. Haitians call the clothes made from charitable donations "Pepe", which is also the name of the photo.

Author: Sabine Peschel