Why is day care for dogs so expensive
Dog boarding costs: good dog care - good price?
Where to go if the dog has to be well housed for days or weeks during a long-distance journey by its owner or because of a short-term crisis? Dog care should be cheap and good as possible. However, both the costs and the quality of the services provided by boarding houses differ considerably in practice.
If relatives and friends are absent from looking after animals, you are usually left with private individuals, the professionals from the dog boarding houses and the special case of animal shelters: The solutions in the cost check:
Quality and cost of boarding houses
Often they are called animal boarding houses, sometimes also animal hotels - and thus already indicate the range of offers. But what does a boarding house cost? If your dog gets by with a clean community kennel, regular feeding and some exercise in the countryside, you can count on reasonable prices. Dog hotels, on the other hand, sometimes try to provide all-round care for the dog on holiday, including freshly prepared BARF food, dog massages and mental challenges, e.g. through dog sports offers such as agility. In these cases, in extreme cases, you can pay up to 100 euros per day.
A good average for correct regular care in dog boarding houses is much cheaper to have. The German Animal Welfare Association considers daily prices of up to 20 euros for small dogs and up to a maximum of 25 euros for large dogs to be reasonable.
What should a boarding house do for the price?
Professional kennels often have to accommodate a larger number of animals in order to be able to offer this activity at reasonable prices. The dogs should only be temporarily housed in cages or kennels. The pension operators should offer the animals regular exercise. A number of dog boarding houses have large outdoor areas and living units for four-legged friends that no longer have anything to do with the classic kennels. Before concluding a contract, it is essential to check the conditions on site together with your dog.
If your dog is a sensitive animal, e.g. from animal welfare, who has difficult experiences with many dogs in a limited space and reasonably comfortable dog kennels, you should take a closer look if possible. There may also be a small dog boarding house run part-time, which only takes in a few animals and takes care of them in their own home as part of the "family network".
By the way: Does the pension operator ask for vaccinations and a vaccination certificate? If this is not required or is not mandatory, this is a point of criticism, at least in the case of professional animal boarding houses.
Dog care in the animal shelter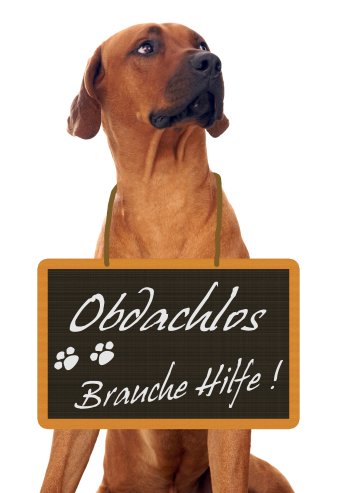 It is rather unknown that a number of animal shelters also offer holiday care for pets (including small animals). However, the free spaces for dogs are limited.
Especially during the main travel season, most animal shelters have their hands full with found animals that were abandoned by former "animal friends" on the wayside before vacation trips. So it is important to ask and reserve early.
Problem: Often kept in kennels, animals that were originally conveyed from animal welfare react very differently to a temporary return. If you are unsure, you should ask whether a trial overnight stay for the dog is possible.
Prices / costs: Individually per animal shelter. According to our research on animal shelter websites, however, many animal shelters for dogs were in the relatively cheap range of 10 to 15 euros a day. Dog boarding houses often have slightly higher prices because, unlike animal shelters, you (have to) work for profit.
A free and particularly charming idea is the campaign: "If you take my animal, I will take your animal". Many animal shelters of the German Animal Welfare Association participate: pet owners are brought into contact with vacation sponsors for their four-legged friends in order to find a temporary foster family for the dog. As a rule, inquiries should also be made here in good time.