Is fibromyalgia hereditary
Desire to have children and fibromyalgia
Fibromyalgia, which is often referred to as so-called soft tissue rheumatism, affects 90% of the 2% affected women. Most of the time the pain is spread over the whole body, and certain areas are very sensitive to pressure.
The muscles are always affected here, but also the tendons in some cases. If the women concerned now want to have children, the first question that arises is of course whether it is hereditary and the second is whether a pregnancy with this disease is even possible.
Is Fibromyalgia Hereditary or Not?
In order to clarify this question, one must in any case differentiate between the two different types of fibromyalgia, namely the secondary and the primary. The secondary arises as a secondary disease from an autoimmune or cancer disease and is therefore ruled out as a hereditary disease. To find out whether there is fibromyagia, a pain test can be done at hhp.de, for example.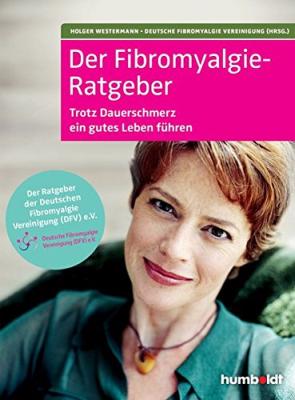 The causes of primary fibromyalgia, on the other hand, have not yet been clearly clarified, so that genetic inheritance cannot be ruled out. Research is still going on here, as the disease has only been recognized as an independent disease since 1990 and so many points, such as heredity, have not been clarified. Therefore, no affected woman should be afraid not to take the step into pregnancy for such a reason.
Our book tip: The Fibromyalgia Guide: Live a good life despite constant pain - The cause remains a mystery: Even the current medical guidelines for fibromyalgia syndrome from March 2017 do not name any causes for the disease. Serious medical therapy tries to alleviate symptoms in a targeted manner, especially persistent pain. What you know: Elements of multimodal pain therapy, relaxation exercises and targeted stress reduction have a positive influence on pain intensity. The very personal attitude towards life with constant pain also plays an important role. Price: 19.99 euros (Germany).
Of course, pregnancy is possible
Despite the disease, pregnancy is of course possible. In such a case, however, the pregnant woman's partner is also called upon to relieve her stress and to provide support as much as possible. Because pregnancy can make the symptoms of fibromyalgia even worse due to the increased stress on the body. Because stress is usually a major problem for those affected.
As a person affected, you should take care of yourself during pregnancy, but under no circumstances should you forego exercise, which can be very helpful against the symptoms here. If, as a pregnant woman, you are looking forward to the child and do not put yourself under unnecessary pressure, then you can expect a pregnancy as with any other woman, in which you can definitely enjoy the waiting time for the unborn child to the fullest. Further discussions are also available at Rheuma-Online.de.
Bring about stabilization of the disease
With psychological help, physiotherapy, autogenic training, breathing exercises and medication, the affected pregnant woman can counteract the symptoms well. There are many treatment options here that should be discussed with the attending physician. Because not every person affected responds equally well to the different and diverse treatment methods. But the pregnant women work with the doctor to find the best solution for themselves, for example through yoga, so as not to let the pain get worse and still enjoy the pregnancy.
Continue reading:
Pregnant - which preventive measures make sense? >>>
Toxoplasmosis - How do I take precautions? >>>
(Source picture: © lassedesignen - Fotolia.com)
The wish fairy recommends
To the pregnancy calendar
10 months - what will happen to me? How is the baby developing? Experiences and advice about pregnancy ...
Pregnant - which preventive measures make sense?
The gynecologist will offer you numerous tests during pregnancy. Medical checks that you pay yourself ...
Birth and baby shower gifts
Everything the parents-to-be can use, from rompers to kitchen machines for baby food ...