Who gets the highest paid salary?
Top jobs - Austria's best-paid professions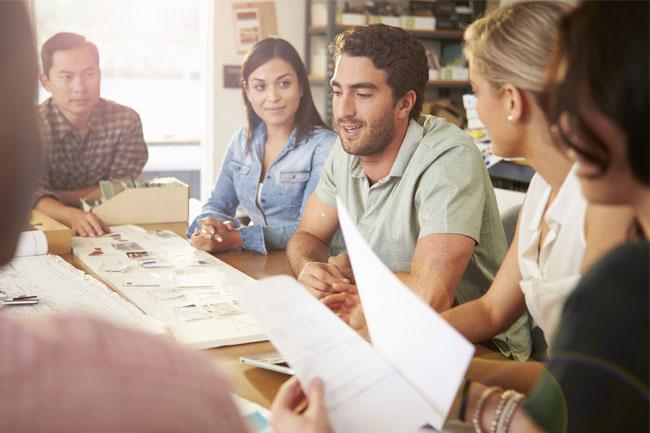 Top jobs - Austria's best-paid professions
These are the top jobs in Austria with the best salaries. From doctor to salesperson: nine professional groups and positions in which you can really get cream.

By Thomas Duschlbauer
When looking at the pay slip, it has been clear to many employees for a number of years that the wage increases are barely higher than the inflation rate. However, some professional groups are excluded from this situation.

However, these jobs are often associated with a long lead time or with a degree and an initial professional phase, which can be described as full of privation. The salaries of top earners are thereby put into perspective.

Doctors - Plenty of cash injections

Austria's doctors are among the best earners in the country. According to income tax statistics, doctors have a higher gross annual income than 300,000 euros not uncommon for a long time. And not only that: As the salary table from the Ministry of Finance shows, exactly 70 percent or 11,806 doctors earn more than the maximum contribution basis of 53,759 euros per year.

It shows that most medical professionals have an annual income between 60,000 and 100,000 euros. In an international comparison, Austria's medical professionals do very well: They earn 4.5 times as much as the Austrian average earner - in concrete terms 95,974 euros.

Finance - Successful across the board

The salary of bankers depends very much on the segment and sector and on how badly the institutions were hit by the financial crisis. "Starting salaries can range from around 35,000 to over 40,000 euros pass. With a doctorate or an MBA, there are surcharges Starting salary of5,000 to 10,000 euros possible ", says Maria Smid from the management consultancy Kienbaum.

Austrian bank managers at the third management level earn on average 91,000 euros (Gross annual salary); Second level managers come to 145,000 euros; Top managers and first-level executives can be proud on average 300,000 euros transfer in the year.

Bioscientists - The chemistry is right
At Lenzing, for example, bioscientists can get a starting salary of 39,000 euros achieve annually. Age and experience are other factors that determine salary levels at chemical companies. With three to six years of professional experience, the average income is already at 52,300 euros yearly.

I have more than ten years of professional experience every year 70,300 euros honored. Top earners in companies in the chemical or medical technology sector are around 100,000 euros and above.
Computer science - the calculator pays off

University graduates specializing in computer science can obtain a master's degree or an equivalent diploma with an average starting salary of 35,300 euros calculate per year. Masters or Masters in the same subject from universities of applied sciences earn on average 34,700 euros In the first year of service, a computer science bachelor's degree from a university can on average still 33,200 euros expect. Specialists with more than five years of professional experience usually earn around per year 45,000 to 70,000 euros gross. Anyone who climbs the management floor of a company as an IT specialist can look forward to top fees. A Kienbaum study shows the gross annual salaries for executives with a degree in computer science: 89,000 euros in the third level, 141,000 euros in the second and 232,000 euros in the first level of management.
Politician - What was the performance again?

At the moment, the headlines are dominated by what politicians really don't deserve. But also quite legally, as a politician you can make a respectable living - at least as a top politician.

In 2012, members of the National Council received a gross annual salary of 114,240 euros. Ministers come up 228,480 euros, the Chancellor on 285,600 euros, the Federal President on 319,872. Euro.
Engineers - excellent in terms of income

Technicians with a bachelor's degree can, according to the current remuneration study, "Executives in Austria" with an average starting annual salary of 33,200 euros calculate gross, 34,700 euros there are for a masters from colleges and even 35,300 euros a year for a master's or graduate engineer from a university.

Engineers develop significantly better over the course of their careers compared to other skilled workers: As third-level managers, they earn on average 95.000 Euros annually, on the second level 152,000 euros, even on the first level 262,000 euros.
Sales - Selling is worth it

There are hardly any upper limits in sales and distribution. There are also opportunities here for non-academics and talented career changers. Earn employees in sales / support 42,000 euros, Key account manager 86,000 euros, Head of the field sales force 134,000 euros, the Head of Sales / Distribution (CSO) yields average 172,000 euros annually.
Lawyers - pretty good at the race

Lawyers who make it into a large law firm are involved right from the start for the high workload 30,200 euros rewarded, in a small law firm you have to work with yourself first 23,800 euros to be satisfied. In the long term, there are more prospects for lawyers in large law firms, also in terms of salary: they have passed the bar exam 121,500 euros a. A partner in a large law firm can earn a salary of up to 320,000 euros reach a senior partner even up 754,000 euros (with bonuses). (Source profit 1/09)
First management level - in terms of salaries at the top

According to an income study by the WdF (Economic Forum of Executives), the annual total income reaches the first management level in Austria on average 186,200 euros gross, second-level executives are allowed an annual salary of 110,200 euros calculate. In the third level, the average values ​​for the past year are included 80,400 euros. 69 percent of managers at the first (62 percent at the second) level receive a substantial part of their income based on success. In the case of internationally active companies, however, this proportion is even higher.

(Image: Tommi)