What was your worst outdoor cooking experience
Seminyak: Balinese Cooking Class & Market Tour
Learn how to prepare authentic Balinese dishes from friendly and experienced chefs in Seminyak. Take part in this fun cooking class and surprise your family and friends at home with great dishes.
About this activity
Effortless cancellation

Cancel up to 24 hours in advance for a full refund

Printed or mobile voucher accepted

Use your phone or print out your voucher

Duration 5.5 - 6 hours

Check availability to see tee times.

Collection included

Additional pick-up service from your hotel in Kuta, Legian, Seminyak, Jimbaran, Nusa Dua, and Sanur at 8:15 AM. If your hotel is not in these areas, the meeting point is Warung Nia, Jl. Kayu Aya Square, No. 19-21., Jl. Kayu Aya, Seminyak.
Your experience
Learn how to prepare authentic Balinese dishes from friendly and experienced chefs in Seminyak
Visit a local market with your chef and learn about the different ingredients in the dishes
Look forward to a personal experience in a small group and benefit from first-class care
Take home a recipe book and treat your family and friends to delicious Balinese dishes
Experience Balinese culinary culture and cook delicious Indonesian food in Seminyak. Look forward to a simple yet entertaining cooking class for you and your group. A skilled Balinese chef will help you understand the culture, select ingredients and prepare authentic Balinese dishes as well as some popular Indonesian dishes. After completing your course, you will receive a certificate of attendance as a reminder. At the beginning of your culinary adventure, visit a nearby market. Your cooking instructor will guide you from stand to stand and show you all the delicious ingredients that are needed for the cooking class. Marvel at the diverse selection and get only the best herbs, spices, fresh fish, meat, vegetables and fruit from the region for your Balinese cooking experience. Also, let your cooking instructor explain which of the ingredients are easy to find overseas, especially in Asian grocery stores. Then it's time to process the ingredients you've bought. After your shopping at the market, return to the location for your cooking class and prepare great dishes. Exchange ideas with the other participants and discover practical techniques while you conjure up various delicious delicacies. Then enjoy the fruits of your labor and savor your homemade dishes.
All Ingredients • Cooking Class
Market Tour •
Morning tea • Hotel pick-up
certificate
Transfer back to your hotel
Prepare for this activity
Please bring it with you
Comfortable shoes
Comfortable clothing
Overall rating
4,8 / 5
based on 42 ratings
Overview
Guide 4.9 / 5
Transport 4.7 / 5
Value for money 4.7 / 5
Security 4.9 / 5
I attended the vegetarian cooking class with my girlfriend. This starts at 3 p.m. and takes place without a visit to the market. We received a very warm welcome and first had a brief introduction to the most important ingredients with which we then cooked. Tommy was incredibly nice and we had a lot of fun together! We cooked a total of 10 different dishes, which we could all eat at the end. All in all, one of the best experiences we had during our trip! We can recommend it to everyone, it's worth it! A little tip: bring hunger, the food is really plentiful and tasty.
Continue reading
We (3 adults and a 9 year old) had a ball learning how to prepare and cook (and eat) delicious Balinese food in a bustling outdoor tables. Our quick trip to the food market introduced us some insight into the local way of life. Back at the restaurant, the chef instructor quickly developed rapport with the whole group and really made the experience fun and engaging. I would definitely do another class at this establishment.
Continue reading
Great experience! As a vegetarian / pescatarian. I opted for the non vegetarian option as I wanted to experience the market tour. It was quite hot that day and the market is outdoors so prepare yourself for the heat. The great thing is that the non vegetarian option also included a seafood dish. They were able to cater to my dietary needs and gave me a vegetarian and seafood dish. Our chef and guide Komang was amazing! He is very knowledgeable and a true master of his craft for cooking. He spoke English well and was very humorous. I recommend giving this class a try as it was a good experience to learn about Balinese cooking!
Continue reading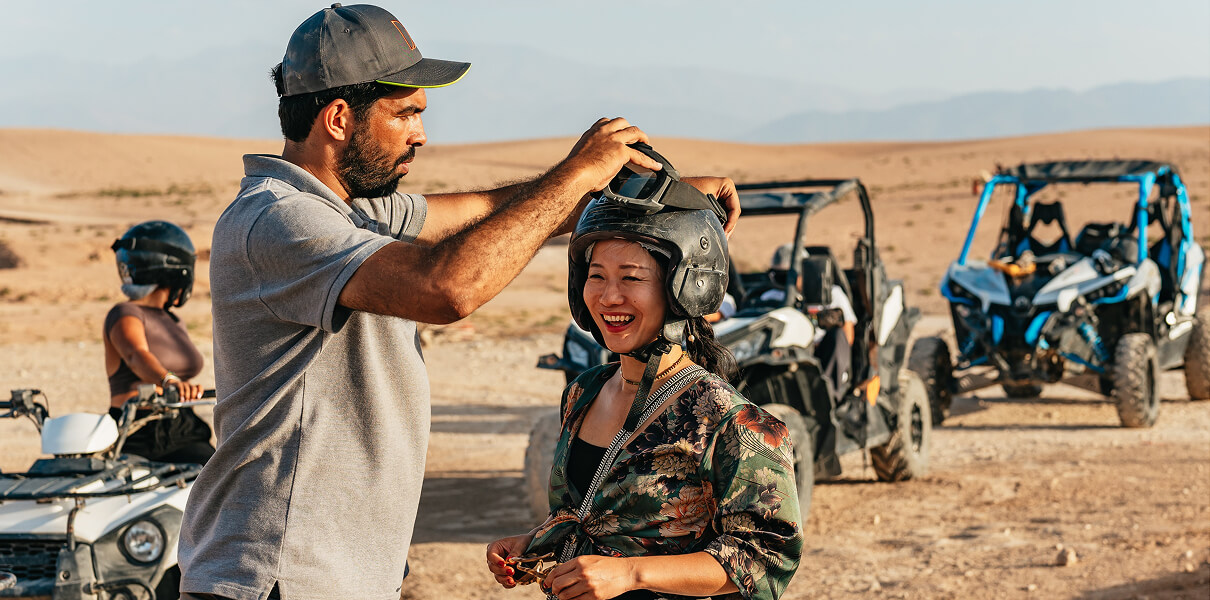 The world is waiting for you
Sign up for our newsletter and discover travel experiences that you will love.
By registering, you consent to receiving promotional emails. You can unsubscribe yourself anytime. You can find more information in our privacy policy.