How do you like your omelette
The perfect omelette - quick and easy
An omelette doesn't have to be complicated and expensive. This recipe shows how to make a wonderfully fluffy omelette in just a few minutes.
In a balanced breakfast or a delicious brunch, there is one ingredient that should not be missing: eggs. As a fried egg, boiled eggs, hard and soft or as scrambled eggs. These preparation methods are the classics. The only thing missing is the omelette. But how do I actually do it perfectly?
There are several ways to prepare omelets. We showed you one kind in our article on delicious brunch ideas. This egg was prepared a little thicker and filled with a filling. This time there is the classic omelette recipe that is very easy to prepare. The perfect egg in record time. Have fun!
---
The perfect omelette - basic recipe
ingredients
3 eggs
salt
pepper
1 tbsp butter
preparation
Step 1
In the beginning, beat the eggs in a bowl. Add about a teaspoon of water and mix with a fork or whisk. It should all connect well. Finally, season with salt and pepper.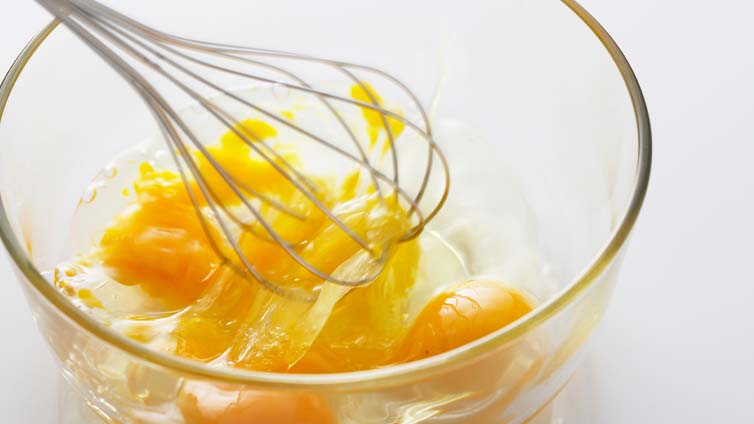 The eggs are mixed with a little water. This will make the omelette nice and fluffy.
© stock.adobe.com / sakura
step 2
Heat a non-stick pan with high rims. The temperature should be high. Then add the tablespoon of butter and toss it in the pan. The butter should be completely distributed in the pan (also around the edges).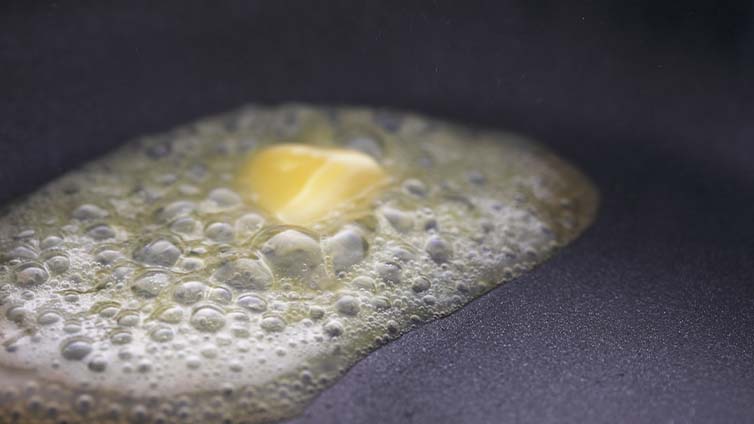 The butter is perfect for the egg when the foam has settled a little.
© stock.adobe.com / sakura
step 3
When the foam has settled and the butter is about to turn brown, add the egg. Cook for a few seconds until bubbles appear.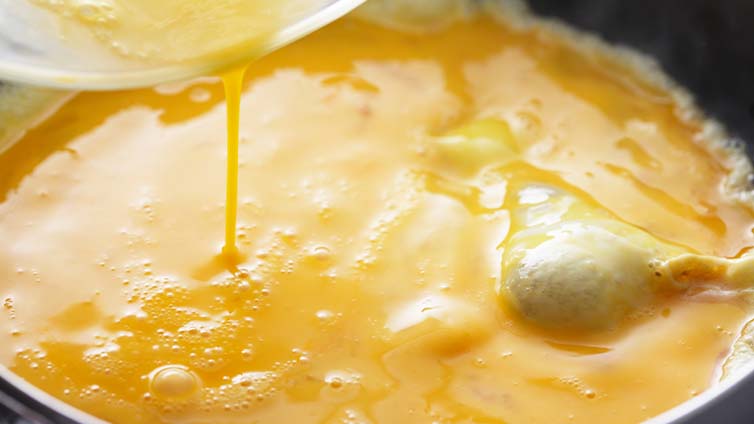 When bubbles begin to form in the egg, it's time to stir the omelette.
© stock.adobe.com / sakura
Step 4
Now swivel the pan in circular movements for 10-15 seconds and keep the egg moving. Then, as if trying to turn a pancake, keep pulling the pan towards you. Now the egg collects on the opposite side of the pan and is placed on top of each other several times through the movements. To put the omelette on a plate, then turn the pan, hold the handle away from the plate and pull it over the plate once. The omelette should now fall upside down on the plate. Now just taste it and enjoy straight away!
---
Fillings
What about fillings for this omelette? A filling is not a problem at all, you just have to prepare it because you don't have much time to add it. Mushrooms, bacon and other fillings have to be added immediately after the circular movements. Since the omelette is then pushed together very quickly, the filling must be ready and placed directly in the middle of the omelette. Then you can simply "roll in" them with the same technique.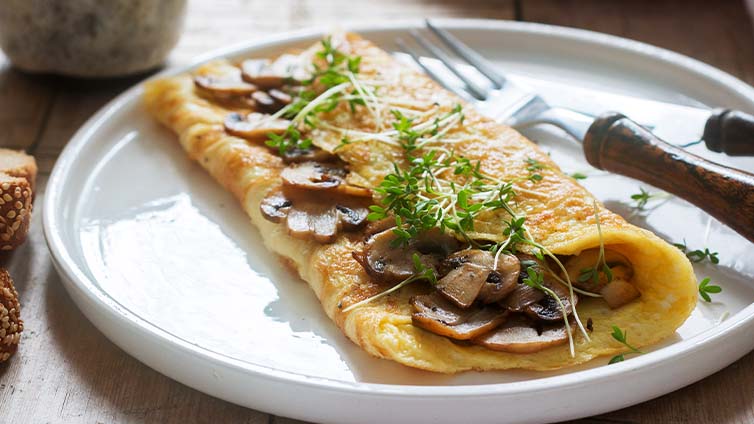 The simple omelette can be filled and topped according to your mood.
© stock.adobe.com / Janna