What are careers in public administration
The public service: advantages, career prospects, salary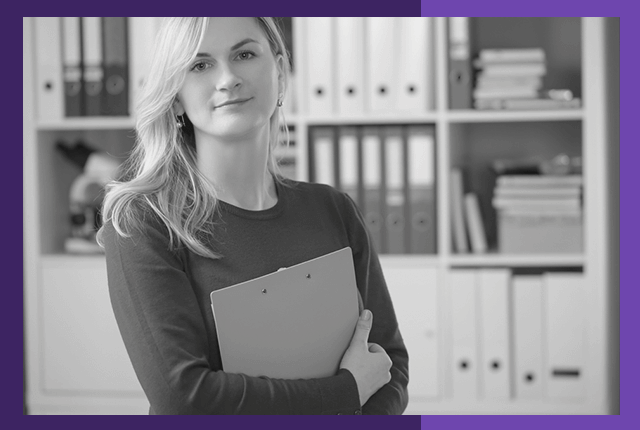 Working in the public sector - it's worth it!
You are looking for a job and keep coming across this one term in job advertisements: public service. This gives you the biggest employer that Germany has to offer. The corresponding job offers range from professions in health care, police and fire services to teaching at universities or at school. But what exactly does public service mean? And what are the advantages of working here? Questions upon questions! We will be happy to answer them for you!
What does public service mean?
When you take on a public service position, you choose to serve in the state. Oh dear, that might sound a bit pathetic at first. But if you take a closer look at "ÖD", as the public service is abbreviated, you will quickly find that there are a whole range of exciting employment opportunities and benefits.
Definition of "public service"
The public service is the field of activity for people who carry out tasks that are relevant to the state. If you work in the public sector, you will either work for the federal, state or local government. For example, as a police officer or as a soldier to ensure the safety of the population. Or as a doctor to keep us all healthy. Or as a teacher to impart the know-how to children and young people that they will need later in order to be able to get off to a full start in their careers.
But there are many other examples of public service professions. In the judiciary, administration and also partly in politics. No matter which area you choose, one thing is certain: with your job you either contribute to the security, education and health of the population, or you strengthen justice and democracy in our state. Doesn't sound bad, does it?
What professional fields are there in the public service?
The public service is extremely diverse. In order to be able to understand how broadly, we have listed a few fields of activity that the public service covers as an example:
Civil servant or employed in the public service?
Within the professional fields of the public service, you work either as an employee or as a civil servant. There are civil service careers primarily within the police, fire brigade, in the penal system, in financial administration and in education. In all other areas of the public service, employment contracts are usually advertised.
Probably the greatest advantage that comes with a civil service is the status of non-resignation. Because civil servant status is always pronounced for life. Thus, once a person has been appointed as a civil servant, they cannot simply be dismissed from the service. Unless she is guilty of something really serious from a criminal perspective. In addition, there is a higher salary structure for civil servants. Because the salaries of civil servants are less burdened than the salaries of civil servants. This leaves civil servants more net than gross.
According to the Federal Civil Service Act (BBG), the following requirements must be met for a tenure for life:
The applicant must have German citizenship.
The future civil servant must stand up for the free democratic basic order of the Federal Republic within the meaning of the Basic Law.
He must have completed the training required for a civil servant career.
What are the benefits of working in the public sector?
In general, however, there are a few key advantages for all public sector workers to work on behalf of the state. Here are the top benefits that employees in the ÖD can look forward to:
Public service benefit 1: A secure job
While civil servants cannot be dismissed, public sector employees can also count on an extremely secure job. On the one hand, because the ÖD offers a very stable environment that is not as dependent on economic fluctuations as is often the case with jobs in the private sector. Because jobs in the public service are generally systemically relevant and cannot be cut back at will. On the other hand, as an employee, after 15 years of service at the latest, you have the same entitlement to non-dismissal as your civil servant colleagues. So once you have gained a foothold in the wasteland, you can safely tick off existential worries. That is of great value in our fast-moving times.
Public service benefit 2: Fair and secure payment
Remuneration in the public service is based on collective bargaining agreements. The amount of the salary depends on qualifications, rank and professional experience. You will be classified accordingly when you are hired. The decisive advantage: The often unpleasant part of negotiating salaries in the job interview is no longer necessary. And the pay is fairer: everyone, regardless of whether they are men, women, members of different ethnic groups or the handicapped, are paid the same.
Public service advantage 3: Great flexibility
The pay structure of the public service not only regulates pay, but also stipulates working conditions. For example, employees in the public sector enjoy flexible working hours to a large extent. As far as possible, flexible working time models are implemented in everyday working life. Flexitime or long-term work accounts, for example. Sabbaticals are also possible under certain conditions and, increasingly, home offices are also possible. In this way, the public service promotes the compatibility of private and professional life and is exemplary in many areas. On top of that, there is at least 30 days of paid vacation per year.
Public service advantage 4: meaningful activities are the order of the day
Working in the public service usually goes hand in hand with a good deal of meaning. Regardless of whether you work as an educator, teacher, police officer, firefighter or as a professor at a university - with your work you contribute to the well-being of society. And what could be nicer than having the feeling of doing something every day that serves a higher purpose? For many applicants, creating meaning is even more important than adequate pay. Studies prove time and again that "Purpose is the new money". Of course, this motto can only be afforded by those whose wages are enough to live on. But that's not what you need to worry about in public service.
Public Service Benefit 5: Great career options
As a prospective professional, you certainly hate the idea of ​​doing the same job for 40 years and not making any progress. You don't have to worry about that in public service either. The employer benefits include great career options. If you don't want to, you don't have to stand still in the public service. There is a wide range of further training opportunities in all areas that are linked to opportunities for promotion.
Public service Advantage 6: Participation is very important
Another advantage that comes with working in the public sector: Employees have a high degree of participation. This is due to the fact that there are works and staff councils in practically all areas, which have a considerable say in decisions made by their employer. For example, they have a say in new hires, are involved in the development of workplace concepts or mediate in the event of conflicts between employees and the employer. As an employer, the public service ensures that every voice is heard.
How do you start your career in the public service?
So much in advance: If you want to start your career in the public service, then you currently have the best chances. Because Germany's largest employer is desperately looking for talent. According to calculations by the consulting firm pwc, the civil service will not be able to fill over 800,000 positions in 2030 because there is a shortage of qualified applicants.
Shortage of skilled workers in the public service
This is because, for example, the baby boomers who will retire by 2030 will leave huge gaps in many areas. And then there is the demographic change: in the future there will be more old people than young people. This, too, means that the public service is running out of young talent.
Of course, all industries are affected by this development, but the public service is hit particularly hard in all areas - from educational institutions of all kinds, public administration, health care to internal security. The reason: The jobs in the public service are very personal and cannot simply be outsourced to technology or computers. In industry it's something completely different. Here, the shortage of skilled workers can at least be somewhat cushioned by using more technology and digitization.
The development has been known for a long time and is also showing the first signs. Well-qualified staff has been desperately wanted for years in daycare centers, nursing homes, hospitals and schools.
Career changers are welcome in the public service
For this reason, the public service is increasingly opening up to lateral entrants. One of the best-known career changers is, for example, the teaching profession. Some federal states are opening up ways so that people who have not studied to become a teacher but have, for example, completed a technical degree can pursue a career in schools.
In Berlin, career changers in the teaching profession must meet these conditions. You need ...
... a teaching post related Master of Education
... or the first state examination for teaching
... or a diploma, master's or master's degree obtained at a university or technical college
A lateral entry is also possible in other areas. Unsolicited applications to authorities used to be the exception. But today they can be quite successful. It is important that the professional profile of the applicant basically matches the content of the position. What is still missing can be made suitable through further training.
Regular entry into the public service
Now we've talked so much about lateral entry into the public service. But you are probably also wondering: What does the regular entry into the public service look like? There is no single answer to this because the start of a career is regulated extremely differently in the individual areas of the public service.
Education
There are professions that require a degree. As a teacher, doctor, scientist, for example, you have to study at a university of your choice right from the start. Some courses of study that prepare students for work in the public service conclude with a special examination: the state examination. This is what prospective doctors or teachers take off.

training
But there are also traditional training occupations in the public service. Educators, police officers, geriatric nurses, judicial officers or administrative employees, for example, go through dual or school-based training.

dual study
In the various areas of the public service there is also the possibility of completing a dual course of study. You then spend part of your time at university and the other part with your employer. The advantage: You have enormous practical relevance right from the start. There are dual courses of study in the police, in the administration of justice, in customs, in administration in many other areas.
How much do you earn in the public service?
You must have guessed it by now, but there is also no answer to the question of how much you can actually earn as an employee in the public service THE ONE Answer. The public service is simply too big for that. But there are salary tables that you can call up for civil servants directly from the Civil Service Association. For employees in municipalities, communities or districts, however, the collective agreement for the public service (TVöD) applies, while the collective agreement for the public service of the federal states (TV-L) applies to state employees. Of course, there are also corresponding salary tables here.
Are you interested in being paid as a civil servant?
Do you want to work in the public sector?
Here is an example calculation of what you can expect in monetary terms if you work in the public sector: Employees with a university degree usually work in salary group 13. Depending on the length of their employment, they earn between 4,700 euros and 5,800 euros gross . As a civil servant high school teacher, you will start at salary level A13. With this, for example, you will receive around 3,800 euros in your account in Hessen at the beginning of your career. If you become headmaster, you will receive a maximum of 7,000 euros at the end of your career.
Why is the public sector an attractive employer for you?
Conditions in the public service are not bad. Nevertheless, the employer has an image problem. The public service, in particular, is often unable to convince younger employees that they are employers. This is not only a problem in health care, but in all areas: whether in administration, authorities, police, education or schools.
As we have seen, this is not necessarily due to a lack of attractiveness factors. Because public employers combine many advantages:
Safe and timely payment of wages
Safe workplace
Regulated working hours
Supplementary pension for employees
Sometimes it is possible to work in the home office
Good co-determination by the staff council or works council
Mostly good work-life balance possible
Various options for part-time work
Mostly meaningful activities
Good career opportunities for women
The problem is located elsewhere. The public service has sold poorly as an employer in the past. It stubbornly sticks to the image of dusty and boring processes. This is a cliché that is wrongly attached to the ÖD. Basically, it offers everything that talents could want in many areas.
According to our Recruiting Trends study from 2018, these are the following factors: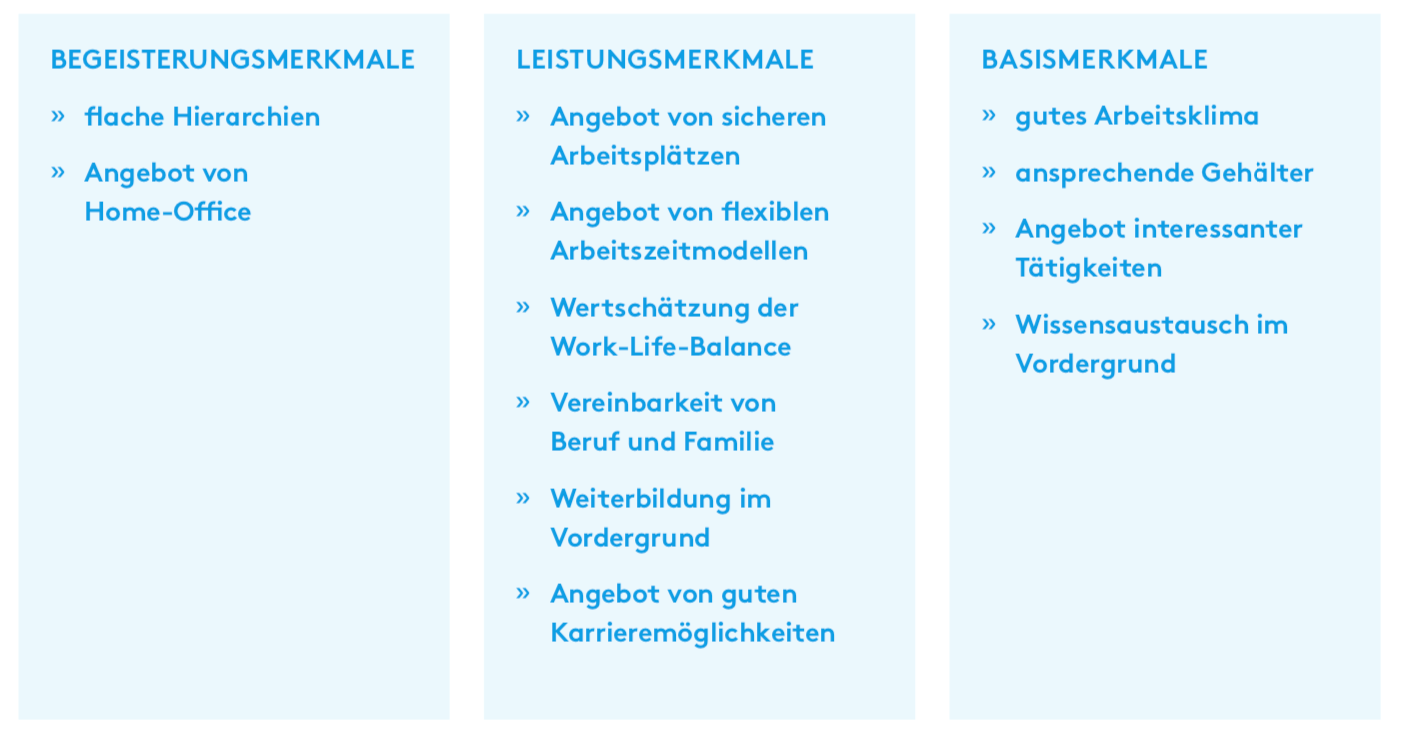 As an employer, the public service can score points in practically everywhere. He just often fails to adequately talk about it in his job advertisement. Not too bad - we've done that now.
Are you interested?
Are you interested in a job in the public service? We are glad to help you. We are happy to assist you in your job search. Sign up for Monster for free! As a member, you will not only receive valuable tips on topics related to your career and application via email. You also have the option of setting up up to five different "jobs via email" and thus finding the right job in the public service.