Does the Amazon Kindle work in Nigeria
Okadabooks: Why Nigeria Doesn't Need a Kindle
With a few quick clicks, Okechukwu Ofili presents the menu of his app Okadabooks. "Here authors can write to us directly. And this is where you can find the books," says the 35-year-old who has worked as an engineer for a long time. Everything is in black and yellow, the layout is simple. Okadabooks mean a lot to their inventor: the little button on which a moped can be seen is the gateway to many thousands of books that were previously unavailable in this form in Nigeria.
Ofili, of all things, was the inspiration for the development of his app from local public transport. He played with the yellow tone of the countless minibuses in the 18 million city of Lagos, as well as the okadas, the notorious moped taxis. They are often involved in accidents, but they can also wind their way through any traffic jam.
Okadabooks was created in 2013 mainly out of frustration, recalls Ofili. He lived in the USA for a long time and moved back to his native Nigeria: "At that time I had just published my first book. However, there were difficulties in delivering to the bookstores. Above all, I didn't get my money at first."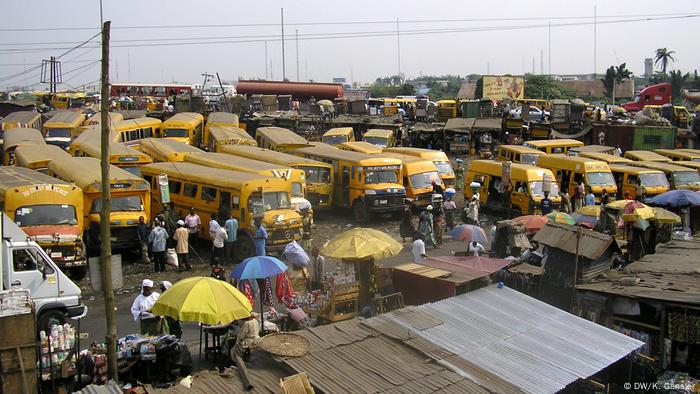 When developing his app, Okechukwu Ofili was inspired by Nigeria's yellow minibuses
A new distribution channel was needed. Ofili quickly realized that he could not rely on new bookstores: "If you look up the pages of the two most important publishers in Nigeria, Kachifo and Cassava Republic, you will find a list of 33 shops. 33 for a country with 200 million inhabitants. That's just a drop in the bucket. " For comparison: According to the Börsenverein des Deutschen Buchhandels, there are around 6,000 bookstores in Germany.
Memories of minibuses and okadas
Nigeria has always been known for its literature. Wole Soyinka was the first Nobel Prize for Literature from Africa in 1986. The writer Chinua Achebe, who died in 2013, also achieved worldwide fame. Nevertheless, books have always been a valuable commodity, recalls Emeka Nwankwo. He grew up in the state of Abia in the southeast. Today he is head of marketing at Cassava Republic: "My mother was a teacher and knew someone who brought us books about every three months. I don't know how she managed it. It was very expensive, however."
Printed books in Nigeria cost up to 4,000 naira, just under ten euros. The minimum wage is 18,000 naira. Even for teachers who earn three or four times as much, books often remain unaffordable. The aim of Cassava Republic is to publish more electronic books in the future. If there are special offers, they can cost less than 1000 naira.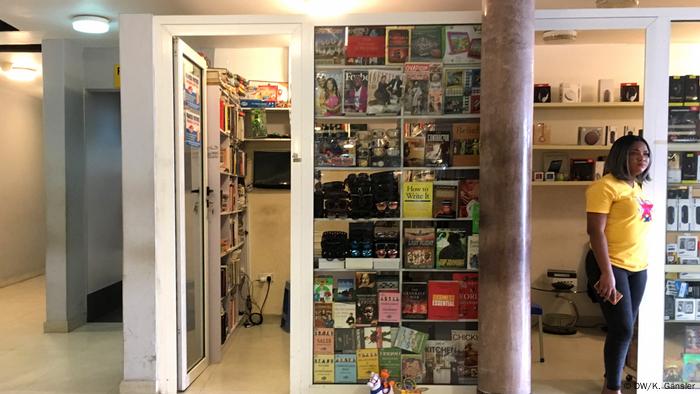 There are few bookstores in Nigeria
"After all, we want our books not to be read by a small, select group of people," emphasizes Nwankwo. Many writers feel the same way. Therefore, an e-book is not in competition with the printed version. At a reading in Lagos, author Toni Kan, whose book "The Carnivorous City" was published in both forms, admits that he prefers the printed version.
The internet is cheaper than ever
However, two trends are promoting interest in electronic reading material: Internet coverage has improved enormously in recent years. In July, the Nigerian Communications Commission estimated that Africa's richest country had 91 million Internet users. The prices for data connections are lower than ever before. In addition, smartphones and tablets are widely used.
Jahman Oladejo Anikulapo, journalist and literary expert in Lagos, remains skeptical, even though he thinks e-books are generally good. In his opinion, many Nigerians use the Internet to listen to music, use Facebook or chat with friends. "The culture of buying a book as a download is not there for those who are in their late twenties and early thirties and who work today," says Anikulapo. It will be a long time before that changes, he predicts.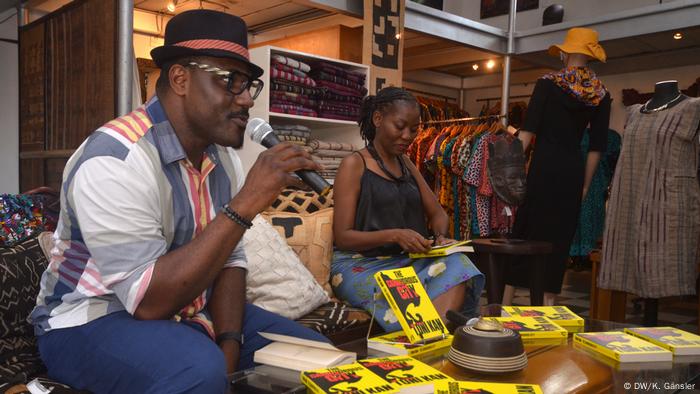 Author readings only take place in large cities
Erotic novels on Haussa
But a start has been made, which is also evident in other African countries. In South Africa there is the app Penguin Random House SA, which has some South African authors on offer. In Kenya, eKitabu advertises electronic school books. Some writers from Africa are now making it into the Kindle, probably the best-known ebook reader from Amazon.
In Nigeria, however, Okadabooks founder Ofili has something special that surprised him. He has numerous books on Haussa, the most important lingua franca in northern Nigeria. The genre is even more exotic: "They are primarily love stories." In his opinion, the reason for this is the social taboo to talk about sex. "Women do it anyway by writing about it." E-books are therefore particularly pleasant for readers: they no longer have to buy the books in secret, but can simply download them.