What is Filipino Literature
The 10 best books in modern Filipino literature
Most traditional Filipino books tell stories of nationalism, real life experiences, or use legends and fables to present Filipino traits and values. Modern Filipino books are not far from promoting such cultural values ​​as these books continue to use symbols and allegories to depict Filipinos' daily struggles in dealing with family, friends, romantic partners, and society. Whether told in a comedic or heartbreaking way, these books surprise readers again and again and leave behind one or two eye-opening realizations. And because of their impact on readers, some of these books even made it to the big screen. Here are our tips for the 10 best books in modern Filipino literature.
ABNKKBSNPLAko?! by Bob Ong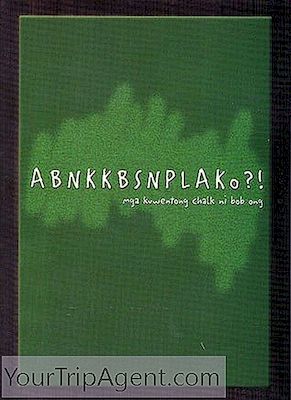 ABNKKBSNPLAko?! | Courtesy Visual Print Enterprises
The title of the book is phonetically taken as " Aba nakakabasa na pala ako ?! " read what can be translated as "Wow, I can read now ?!" Bob Ong's first book became famous for depicting the supposedly unforgettable moments of his life as a student - from early years to college days - using a first-person perspective and conversational writing techniques. Because of its success with readers, this book made its cinema debut in 2014.
Para Kay B by Ricky Lee
Ricky Lees Para Kay B is a romantic comedy that tells stories about five different women, but only one in five of them gets a happy ending. Each character has their own chapter - a moment to tell their story - which is not a common situation in the Filipino context. This book shows fresh air in mainstream romance and shows how people are willing to take risks and make sacrifices for love.
Dekada '70 by Lualhati Bautista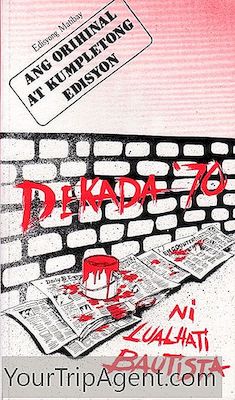 Decada 70 | Courtesy Anvil Publishing
Dekada '70 (translated to "Decade 70") tells the story of a woman's struggles and heartbreaking experiences during the difficult years of Filipino history known as martial law. Prepare for a tragic and emotionally intense act and take a look at how difficult it was for women to live during the Martial Law era. This book received its film version in 2002.
Ilustrado by Miguel Syjuco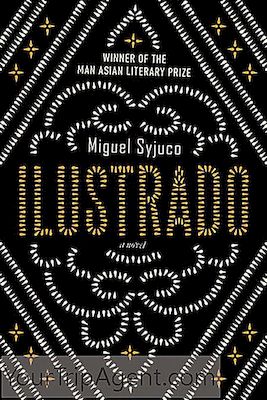 Ilustrado | Courtesy of Farrar, Straus and Giroux (FSG)
The story begins when authorities find the lifeless body of fictional author Crispin Salvador off the Hudson River. Authorities said there was no evidence of foul play, which led them to believe the author committed suicide. At the time, Salvador was working on a manuscript designed to expose powerful and influential people in the Philippines. His student and friend, who shares the name of the book's author, Miguel Syjuco, hopes to decipher the story behind this mystery.
Miguel Syjuco Roman earned him a spot as the grand prize winner of the 2008 Man Asian Literary Prize
Ligo na U, Lapit na Me by Eros Atalia
Roughly translated, the title of the book is "Take A Shower. I'm Almost There." This is a story about two college students named Intoy and Jenny who are in a casual sexual relationship. In short, they are friends with benefits. The book teaches its readers that there are many questions, and whether you know the answer or not, it doesn't guarantee a happy ending. Sometimes the most fascinating questions go unanswered and you just have to accept them. 2011 appeared Ligo na U, Lapit na Me on the big screen.
100 Tula Para Kay Stella by Jason Paul Laxamana
In 100 Tula Para Kay Stella ("100 poems for Stella"), character Fidel Lansangan meets his counterpart Stella Puno. Fidel has a speech impediment that makes him very shy around people, while Stella is a tough rocker girl full of confidence. Fidel loves poetry and is a grade-conscious student, while Stella doesn't really care about her studies - her priority is to get a record deal. Despite their contrasting personalities, the two seem to complement each other and become really good friends. But for Fidel he cannot hide his true feelings forever, and after his hundredth poem he hopes to tell everything. This book also became a hit with readers and made its box office debut this year.
14 by Manix Abrera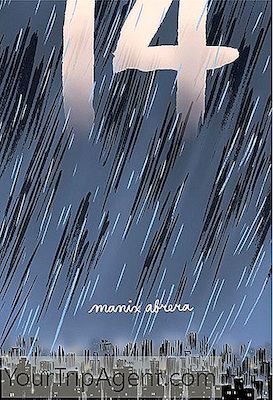 14 | Courtesy Visprint, Inc.
When you look at the book cover, you immediately get the impression that this book has a dark, mysterious and sad story. The second wordless graphic novel by Manix Abrera reveals how well the author can convey messages without having to use words. During this novel typical beings in Filipino folklore like one Manananggal ( Creature without its lower half), a white lady and an elf, among other things, do not expect it to be a typical Filipino horror story.
Last time I was the mother of Arlene J. Chai
In Arlene J. Chai's novel, the protagonist Caridad discovers that her real mother is not the woman she grew up with. Aside from the story behind Caridad's secret adoption, readers get an in-depth look at how difficult life was during the Japanese invasion through to the Marcos era and People Power Revolution, where fear, envy and hatred reigned among native Filipinos.
Small and small circles of FH Batacan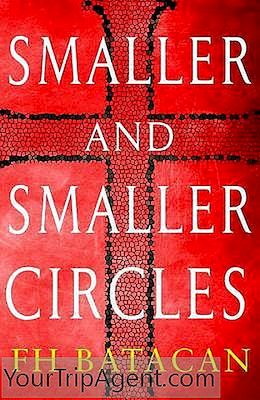 Smaller and smaller circles | Courtesy of Soho Press
Author F. H. Batacan won the Carlos Palanca Grand Prize 1 for the English novel for his book Smaller and Smaller Circles . This is the first ever Filipino crime detective story in the Philippines. The mystery revolves around two Jesuit priests doing forensic work hoping to uncover the person behind the serial killings in a poor neighborhood in Manila. At the time of writing, this film is showing in select theaters in the Philippines.
Stupid is Forever by Miriam Defensor-Santiago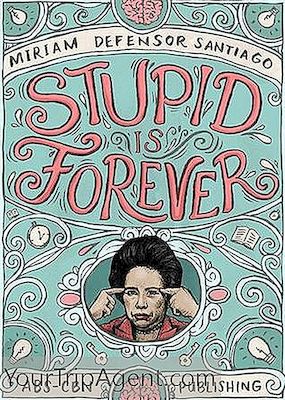 Stupid is Forever | Courtesy ABS-CBN Publishing, Inc.
The late Senator Miriam Defensor-Santiago may have lost the 2016 presidential election, but she won the hearts of many for her wit and sense of humor. In her book, published in 2014, the "Iron Lady of Asia" proves that only a politician like her can spontaneously make people laugh when she presents her collection of one-liners, pick-up lines and funny jokes in a political setting.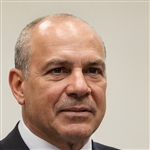 Author: Jacob Bishop
Jacob Bishop is a 65 year old journalist. Certified organizer. Twitter expert. Creator. Tvaholic. Social media geek. Future teen idol.