Xandr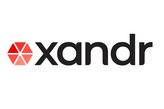 Xandr is an AT&T adtech company, which includes WarnerMedia. The company supplies the in-house adtech infrastructure for WarnerMedia. The Xandr solutions can also be licensed by other market participants. The company was founded in 2007 as AppNexus and has developed into the second largest provider of digital marketplace infrastructure worldwide after Google. The company was bought by AT&T in 2018 and renamed Xandr. Xandr operates a global media exchange and offers technology products to media buyers and providers. Xandr has a strong focus on video and TV advertising.
Product range
Xandr's technologies enable buy and sell transactions across the advertising ecosystem. The company offers its customers three different platforms:
Xandr Marketplace
The Xandr Marketplace is Xandr's programmatic marketplace designed to facilitate transactions between buyers and sellers of programmatic advertising by using Xandr technology to access the Xandr Monetize offering.
Xandr Invest
Xandr Invest is the company's purchasing platform (DSP). It aims to improve the way TV and digital advertisers buy audiences in premium content environments. In addition, the platform offers access to brand-safe inventory across all screens, valuable customer insights and various transaction options.
Xandr Monetize
Xandr Monetize is the company's sales platform (SSP) through which premium inventories can be offered on the Xandr Marketplace. It enables access to extensive buyer demand in open or private marketplaces, with versatile settings for yield management or the release of advertising material giving customers maximum control over their inventory. In addition, as a publisher ad server, Xandr Monetize offers a precise forecasting function and intelligent delivery algorithms that ensure that inventories are monetized in the best possible way across all channels.
Came in March 2021 Xandr Curate added. Xandr Curate opens up a new source of income for publishers, retailers and other data providers, because they can match their first-party data with the appropriate inventory within Xandr Monetize and make these packages available for purchase directly from there.
USP
Xandr's guiding vision is to advance the way digital advertising is sold and bought. The end-to-end platform offering, which provides transparent and brand-safe solutions for advertisers and publishers, is intended to ensure this and at the same time represents the company's commitment to a free and open Internet.
Her motto is: "Make Advertising better".
history
Xandr was founded in 2018 and is part of the telecommunications group AT&T. The Xandr platform is based on both the acquisition of the adtech company AppNexus by AT&T in the same year and the takeover of the advanced TV company AdWorks. The AppNexus brand enjoyed a high level of trust in the industry and became the Xandr brand in 2018 after merging different teams and strategies. This was an important milestone for the company. All AppNexus products on the buy and sell side have been renamed Xandr and relaunched globally in 2019. This included the introduction of the strategic buy and sell platform Xandr Invest and Xandr Monetize. In 2012 the company opened its first German location in Hamburg, followed by a branch in Berlin in 2018. There has been a location in Zurich since 2019. As of 2020, Xandr has 1,800 employees worldwide, 40 of them in Germany. The development of new technologies takes place at the headquarters in New York.
Markets and customer structure
The company operates internationally and is actively involved in the market in Europe, America and the Asia-Pacific region. Locations can be found in New York, Chicago, Buenos Aires, Amsterdam, Paris, Hamburg, Berlin, Zurich, Sydney and Tokyo. The customers are publishers and advertisers. In addition, Xandr works with external DSPs, SSPs, data providers, agencies and trading desks. The most important customers in Germany include Burda, Innogames and Axel Springer / Media Impact.
The management in Germany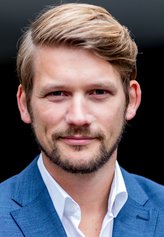 Marius Rausch
Marius Rausch is Vice President and Managing Director Central Europe. At Xandr, he is in charge of business in Central Europe. Rausch joined the company in 2015 and, together with Thomas Mendrina, Miriam Thome, Melanie Mura, Stefanie Scognamiglio and Robert Kramer, is part of the Central Europe management team, which looks after the four markets of Germany, Poland, Austria and Switzerland.
outlook
Changes in consumer behavior lead to a fragmentation of media consumption across screens, according to Xandr. The company therefore wants to provide buyers with the tools they can use to make their media purchases across channels. In addition, the company recently announced that Xandr Invest will be expanded to include a TV option, initially only in the US. However, global availability of this option is planned for the future.