Support a work-life balance
The most important measures for a healthy work-life balance
Many employees find it difficult to combine professional and private life. An unhealthy work-life balance creates stress at work and at home. The more unbalanced the relationship between job and private life, the more stress workers experience. The more stress an employee has, the more dissatisfied they are. Those who are dissatisfied cannot work in a motivated and productive manner and in the worst case even get sick.
As an employer, you have a major influence on a good work-life balance of your employees and thus on employee satisfaction. In this article you will find out why a healthy work-life balance is so important and how you can support your employees.
Definition: what is work-life balance?
The term work-life balance comes from English (work, life, balance) and describes the healthy balance between work and private life. This includes on the one hand the job and all areas related to work and on the other hand a happy family and private life, i.e. family, hobbies, health and other areas of life that can look different for each person.
Each person has only a limited time and energy account available per day. In order to create a healthy work-life balance, the resources of time and energy must be used in such a way that both areas are supplied equally. If someone puts most of their time or energy into just one area of ​​life, the other suffers and growth stagnates.

The importance of work-life balance
A healthy work-life balance is not just about dividing the time evenly between work and private life. Rather, satisfaction in both areas plays a role in the compatibility of Work and Life. Developments in recent years in many areas of our life have made a major contribution to the fact that striving for a healthy work-life balance is becoming increasingly important.

Which factors have shaped the importance of the work-life balance?
Technology and better accessibility: Due to the ever advancing technological developments, we are better networked. We can be reached anywhere at any time, so you can check your email inbox long after work or take one last phone call. Working hours and free time are becoming increasingly blurred.
Social structures: Lower birth rates, higher life expectancy, later retirement - demographic change is also having an impact on the work-life balance. As a result, many companies are struggling with a shortage of skilled workers. That means more work for less staff. This imbalance will not change so quickly in the next few years either.
Change of family: For one thing, the classic image of the family has changed. It is no longer uncommon for both parents to work and many parents to be single parents. In addition, family and parenting are becoming increasingly important on the fathers' side (parental leave for fathers, courses for parents, etc.). Another point, which includes the change in families, is that many workers take care of parents in need of care and thus not only have to take care of their work, children and private life, but also their own parents. Reconciliation and a good work-life balance is then difficult.
Higher demands on a fulfilled lifestyle: A house with a garden, good food, a nice car - if you want to live well, you also need one or more jobs that pay for it. In the case of overtime and high workload, people turn a blind eye, which in the worst case can lead to burnout.
Higher demands in professional life: A higher degree of self-management and personal responsibility is increasingly expected, especially in flat hierarchies. Not everyone can handle it and quickly feels overwhelmed.
Competition: Higher, faster, better, further - due to advancing technologies, there are more and more possibilities and better accessibility for further training and qualifications. Whether on the move on the train or comfortably from the couch - knowledge can be consumed from anywhere.

Benefits for companies
Not only employees benefit from a healthy work-life balance. When employees have found a good balance between work and personal life, this also has some advantages for the employer:
Higher motivation and productivity of employees: those who enjoy coming to work work more effectively.
Higher employee satisfaction and, at the same time, employee loyalty: Employees who are more satisfied often stay with the company longer or recommend it to others. This improves a company's reputation on the job market. The result is better customer relationships and a greater influx of new talent.
Cost savings through fewer absenteeism: Without a good work-life balance, the likelihood that employees will fall ill more often and for longer is many times higher and companies have to invest a lot of resources in measures such as corporate integration management.
A healthy and harmonious working atmosphere
Benefits for employees
Better overall health by lowering stress levels
An increased productivity
Less absent times
A generally positive attitude and approach to life
The most important work-life balance measures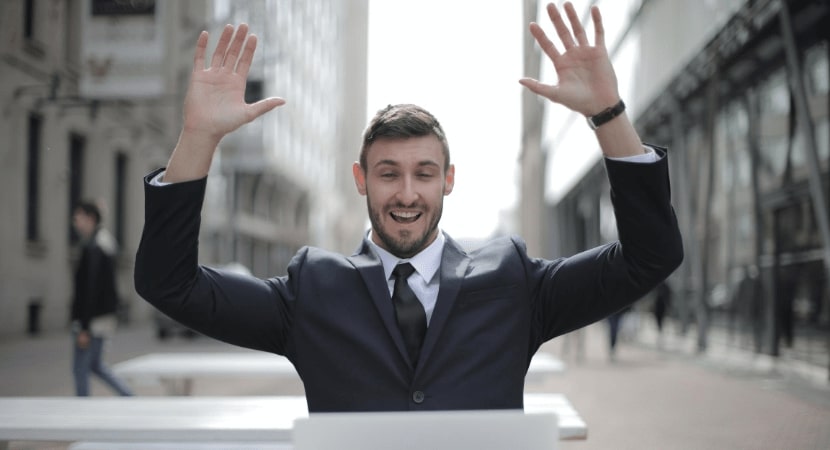 Since employers also benefit from a healthy work-life balance for their employees, they should think about suitable measures and benefits for their employees. Create a healthy working atmosphere and a corporate culture that enables your employees to find and maintain a balance between work and private life. The following measures can help:
1. Benefits in the company
Internal childcare or network daycare (cooperation with other companies to set up a daycare center), holiday care and offers
Provide healthy meals, snacks and drinks
Leisure activities (pool table, game room, relaxation room, etc.)
2. Flexible and location-independent working time models
3. Health management in the company
Ergonomic workplaces
Health days, health checks
Gym membership
Sports offers
Business yoga
Promotion of physical activity (bike racks, showers, changing rooms)
Reintegration programs after prolonged illness (BEM)
4. Professional development
Courses and seminars on time management, self-management, stress management, conflict management, nutritional advice, back training, team building
Relaxation (meditation) courses
Digital detox courses / events
Studies on the subject of work-life balance
There are numerous studies on the subject of work-life balance that underline the importance of a balance between both areas of life. In a 2015 study by Mercer, in which 150 executives in Germany were surveyed, it was found that advanced digitization and, above all, the smartphone play a major role in blurring the boundaries between professional and private life.
99% of those questioned can also be reached outside of the office and during working hours via their smartphone. Most (90%) can be reached by their employees, customers and partners even on vacation. There is hardly any spatial or temporal separation between the two areas of life. This constant availability and the challenge of separating work from private life causes stress in 9 out of 10 respondents. Dealing with smartphones and constant availability must be an issue in companies in order to reduce this stress factor.
Examples of good work-life balance measures
Commerzbank
As one of the most family-friendly employers, Commerzbank offers flexible childcare that employees can take advantage of in exceptional cases. If the children cannot go to kindergarten or if the children cannot be looked after in any other way, Commerzbank employees can contact their employer. Children between the ages of 0 and 12 are then looked after by Kids & Co. This service is free of charge for employees. Depending on your needs, the children can be looked after on a daily or weekly basis between 7 a.m. and 7 p.m. Earlier or later care times are also possible. Parents also receive support in the form of counseling services and caring for sick or disabled children. The positive effect: The implementation of the compatibility of work and family, motivated employees and happier customers.
Deutsche Telekom
As part of corporate social responsibility, Deutsche Telekom has been promoting a healthy work-life balance for its employees for years. Whether with flexible working time models, a mobile policy for handling mobile devices in everyday (work) life or support with childcare - Deutsche Telekom provides its employees with a whole range of measures to get their private and professional life under one roof. Employees are included in the process so that the measures are individually tailored to the employees. Flexibility and progress play an essential role.
Written by Lisa Mandelartz
Automate your HR processes with Factorial and invest more time in your employees!