Community TV series What's wrong with Abed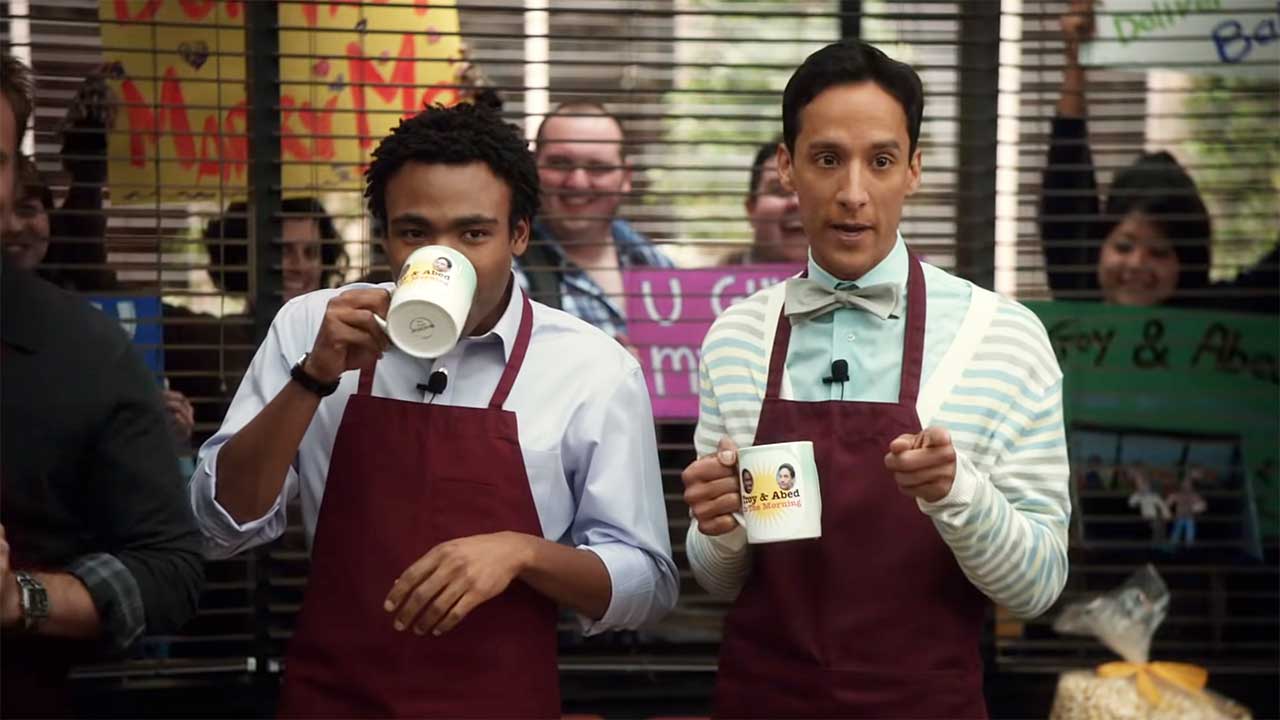 As a fan of the series, I am very happy that "Community" has finally found a streaming home on Netflix in Germany and should mean that I will finally start the planned rerun at some point. Another reason for this: "Troy and Abed in the Mooooorning!". Donald Glover has done "Community" damn well anyway, but especially his bromance when Troy was with Abed and is and remains simply a blast. Netflix UK & Ireland has dedicated a compilation to the dynamic duo, which shows us all segments of what is perhaps the best morning show in television history (or at least the most apt parody of the curious format genre). Off for it!
"This is every single episode of Troy and Abed in the Morning featured in seasons one to six of Community - now streaming on Netflix."
Even more "community" stuff worth seeing: I recently had the entertaining and interesting discussion panel with cast and producers of the series and the Easter egg collection is also worth a look. Otherwise you can find everything else about the comedy series in our blog archive.