Navigation and service content
Type: Article, Main topic: Security
Counter-espionage measures are aimed at all illegal intelligence activities in Germany. Effective, modern counter-espionage with a 360-degree view serves the state, business and citizens.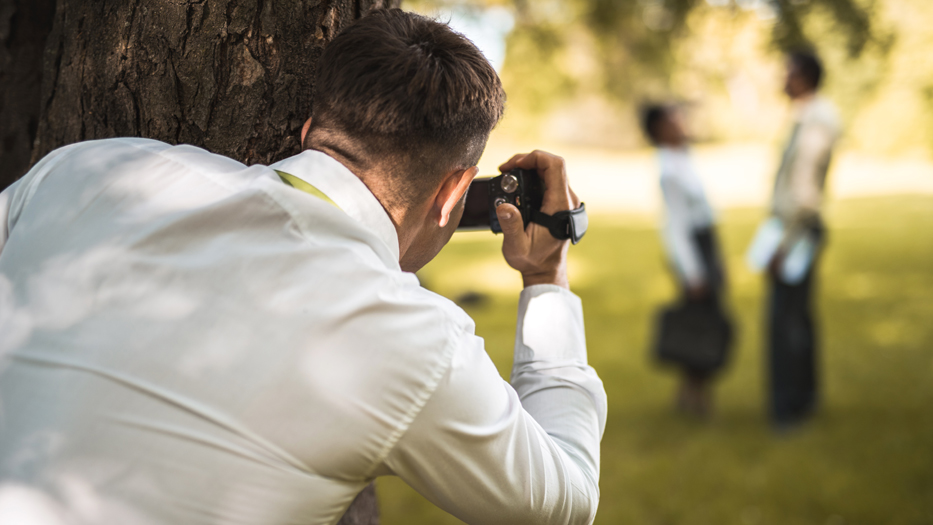 Source: BraunS / Getty Images
Due to its importance in the EU, NATO and other Western alliances and as a leading business location, Germany has always been a sought-after target for intelligence services in foreign countries.
Intelligence services from Russia, China, Iran and Turkey are particularly active in Germany.
Work and procedure of external services
The foreign intelligence services often operate from the diplomatic, consular or semi-official representations in Germany. They set up camouflaged bases in embassies, consulates, press agencies or airlines (so-called legal residences).
The intelligence workers are allegedly employed there as diplomats or journalists. Instead, however, they either actively obtain information themselves or provide support with intelligence operations in Germany. These are managed directly from the headquarters of the respective services in the respective home countries.
In order to obtain the desired information, outside intelligence services are increasingly using cyberspace in addition to conventional methods and engaging in cyber espionage. In doing so, they use the latest information technology to attack the networks and computer systems of government, authorities and companies.
Interests of foreign intelligence services
Foreign intelligence services are primarily interested in sensitive information from politics, business, science, research and the military. These include, for example:
Germany's positions in the run-up to international negotiations
economic policy decisions
Research results that are not openly available
military capabilities of the Bundeswehr and allied armed forces
In the business sector, some intelligence services are also interested in technical know-how, specific products or marketing strategies from companies. Above all, they want to achieve competitive advantages for their own national economy. This illegal transfer of knowledge is even part of the legal mandate of some foreign intelligence services.
In addition, some intelligence services try to spy out members of the opposition living in Germany or critics of the regime in their respective home countries who are in exile here. To this end, they infiltrate organizations and people, some of which are based in Germany, who are perceived as opponents of their respective governments.
proliferation
Certain states are trying to acquire nuclear, biological or chemical weapons of mass destruction. Of particular interest are the goods and know-how required for their manufacture.
The German security authorities support the responsible authorities such as the Federal Office of Economics and Export Control and Customs with the means available to them. This is intended to effectively prevent prohibited exports as far as possible and to systematically prosecute any violations found
Educational activities
Our intelligence measures for counter-espionage are fundamentally directed against all illegal intelligence activities in Germany - regardless of the allegedly responsible state. There is no stipulation to a group of states selected or limited in advance. We are therefore talking about a so-called 360-degree view of counter-espionage. In doing so, all relevant indications are followed up - regardless of the presumably responsible state.
Information and advice offers Defense against espionage and proliferation at the Federal Office for the Protection of the Constitution
to the website
Espionage offenses at the Federal Criminal Police Office
to the website
The Federal Office for the Protection of the Constitution (BfV) has the legal mandate, in cooperation with the constitutional protection authorities of the federal states:
To collect information about secret service activities for a foreign power,
evaluate these findings and
take appropriate countermeasures.
This also includes forwarding the knowledge about specific espionage activities to the law enforcement authorities (Federal Prosecutor's Office, Federal Criminal Police Office).
Espionage is a silent threat. Fending off such exploration requires above all a broad awareness and the corresponding sensitization of all actors in the state, economy and society. The Federal Office for the Protection of the Constitution, which is responsible for counter-espionage, but also the Federal Criminal Police Office have a wide range of information and advice on offer.