Is classical music colonialist?
Anyone who wants to study music in Germany should be familiar with composers such as Bach, Mozart, Beethoven or Stockhausen. Knowledge of the music of modern Nigerian composers such as Joshua Uzoigwe and Olufęlá Şowándé or the Indian court musician Tansen from the 16th century is neither asked nor conveyed in the music academies.
"For the entrance exams you have to be familiar with the Western European musical language. You can't just apply to be a specialist in African drum rhythms," says Julia Gerlach from the Academy of the Arts in Berlin in an interview with Deutsche Welle.
Oxford wants to change curriculum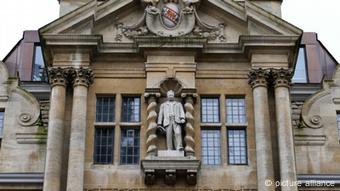 The University of Oxford is one of the oldest and most prestigious universities in the world
Oxford University has recognized the problem of a lack of diversity in the range of courses on offer. Only recently, the British Sunday newspaper "The Sunday Telegraph" published plans by the elite university to include "more diverse" forms of music in the curriculum.
Professors and students had criticized the fact that there were too many works by "white European composers" from the time of slavery, such as those by Mozart, Beethoven or Haydn. According to the Sunday Telegraph, some professors also refer to the western grading system as a "colonialist system of oppression".
The curriculum will in future include a selection of non-Western music and popular music from all over the world. In the summer, the plans are to be officially published after approval by the university. According to information from the Classic FM radio network, they do not want to limit the current range of classical music under any circumstances.
Music imprinting begins at school
"In Germany we are still not dealing enough with the topic of decolonization in music," said Christian Höppner, Secretary General of the German Music Council, in an interview with DW. "One should broaden the focus with regard to the diversity of cultures, but I find it out of the question to refer to past musical epochs and say that this is colonial heritage and that we have to cut back."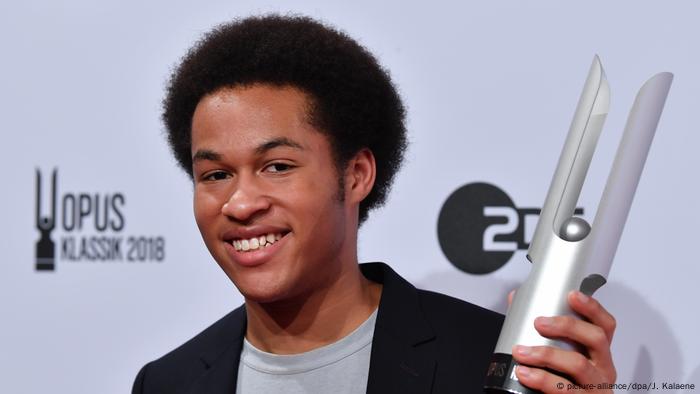 Sheku Kanneh-Mason received the Opus Klassik as "Young Cello Artist" in 2018
The British cellist Sheku Kanneh-Mason does not find classical music per se colonial or racist. However, in a YouTube video from "ITV Good Morning Britain" he criticizes the lack of appreciation for music lessons in state schools. Blacks and other people with a migration background would not be trusted to play a classic instrument. "Very few black people have the opportunity to experience [classical music]."
Live musical diversity
The UNESCO Convention on the Protection and Promotion of the Diversity of Cultural Expressions, which the Federal Government has also signed, has existed since 2005. As the umbrella organization for musical life in Germany, the German Music Council represents the interests of around 14 million musicians. His general secretary Christian Höppner is committed to ensuring that refugee children from Syria, for example, gain access to the western musical tradition as well as being able to practice the music of their homeland.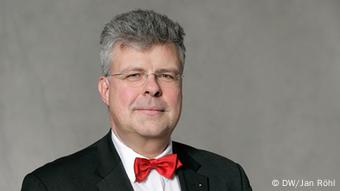 Christian Höppner wants to arouse curiosity for music from other cultures
"That is a tremendous wealth that passes us by and ultimately it does not correspond to the socio-demographic composition of our population," says Höppner. However, it is not easy to interest music schools and institutions in the music of other cultures. For around ten years, Christian Höppner had worked to convince the Turkish lute Baglama to be accepted as a category in the "Jugend musiziert" competition and then to be used as an instrumental subject in universities and music schools.
Dealing with the music of other cultures
If you want to deal specifically with music from other cultures, you have the opportunity to study ethnomusicology at some universities in Germany. There is the specialized Pop Academy in Mannheim, and almost every university with a musical branch offers jazz and pop as a subject.
"Separating this ethnomusicology and European music so strongly is a kind of colonial practice," says music expert Julia Gerlach, who has been dealing with diversity in contemporary music for years. A lot has already changed, but it is always the view of the European who looks at a musical tradition, transcribes its music and then stores it in archives. Even if this form of storage is not practiced in the culture itself, because there is a tradition of oral transmission there. "There are also demands that the recordings in ethno-music collections may no longer be kept because they are already seen as a robbery."
Various music in practice
In a symposium in autumn 2020, the Akademie der Künste dealt with the decolonization of contemporary European music. Why is classical music still perceived as more "cultivated" than Indian art music? "It starts with the fact that you don't see the music of composers from India or South America as contemporary music, but as traditional music," says Gerlach.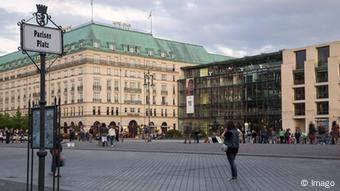 The Akademie der Künste takes care of international cultural exchange
In the second part of the symposium, which the Akademie der Künste is organizing from May 6th to 9th, practical solutions will be sought. "It's all participatory and we don't know what's going to happen. The agenda is worked out collectively with listenings to share listening habits." In addition, the international participants want to get out of their niche existence at festivals and into the concert halls. There is already progress, says Julia Gerlach: "The academy has now also dealt with colonization and opened the archives to see what musical colonial goods there are in our archive. A rethinking is already taking place on many levels . "