Are entrepreneurs addicted to games
When the state also earns money from gambling addiction
By the beginning of 2008 there must be new rules as to who may offer bets and games. The Federal Constitutional Court ruled that the state monopoly in its previous form was not compatible with the Basic Law. The highest German court has obliged the state betting providers to come up with a regulation by the end of 2007 that will protect people more comprehensively and more effectively than before against gambling addiction. Otherwise the state monopoly will be lifted.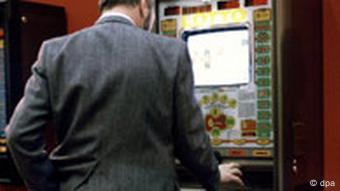 Slot machines have it all
An amusement arcade in Berlin, as it is everywhere in the Federal Republic. Around a dozen customers spend the afternoon at the slot machines in artificial light. Several televisions are running in the background at the same time. Football games from all over the world are shown, as well as a horse race from time to time. Playing can be fun, but it can also be addicting. Experts estimate the number of active players in Germany at around 5.8 million.
Money for charities, grassroots sports, and social institutions
In the next room where the sports betting is running, Norbert is sitting with a coffee in hand. He's here almost every day. His favorite bet is on Scottish football matches. "For me it is also fun in sport, fun, somehow cheering in front of the television. I don't spend any horrific sums there. Two or three euros stake, maybe a fiver, but I have to be relatively sure about that."
The public coffers also earn a lot. Around 4.2 billion euros in tax revenue flow into the budgets of the municipalities every year thanks to the Germans' enthusiasm for betting and gaming. For the Berlin budget, for example, the income from gambling in 2005 amounted to 70.8 million euros. The money is donated to charitable causes, popular sports and social institutions through a foundation.
The state must do more to combat gambling addiction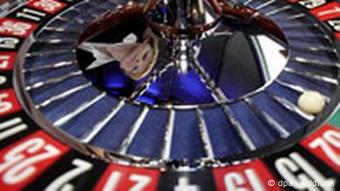 For many players, the following applies: Rine ne va plus - nothing works anymore
In March 2006 the Federal Constitutional Court ruled that the German state should do more to combat gambling addiction. "That means that appropriate measures are taken, that means protection and advice for players," says Clemens Teschendorf, spokesman for the Berlin tax authorities. "On the other hand, it also means that advertising - especially sports betting - will be severely restricted and we will no longer accept it like that."
Despite the preventive measures, not all players manage to control their enjoyment of the game, says the psychologist Andreas Koch. He works at the Berlin Caritas in a counseling center for gambling addicts. "Ultimately, most of the clients started playing as a leisure activity. Quite harmless, many of them simply went to a game library at the age of 16 or 17, but suddenly the game becomes independent and becomes an end in itself. It is then no longer about money, but the act of playing. "
Gambling addiction affects all walks of life
Koch observes that in recent years more and more people are playing themselves off the beaten track. In the contact point, from trainees or counter clerks to well-off real estate brokers, all walks of life and income groups meet. Koch assumes up to 20,000 gambling addicts for Berlin alone. "The average debt is 25,000 euros. In the course of their gimmick, players get more and more entangled in lies because they have to organize more and more money. They tell stories. The revelation of telling the family: I lost 80,000 euros or: me I owe 20,000 euros, it's getting harder and harder. "
Depending on the estimate, 100,000 to 400,000 gambling addicts are assumed in Germany, which corresponds to a medium-sized city whose inhabitants play day after day and have long since lost control of their actions. Gambling can become a threat to one's existence. This is also the case for Peter, now 43 years old and free of play for 16 years: "For example, I moved my wife's hereditary jewelry. I embezzled company funds, I think I even committed check fraud with my wife's account. For the machine was my great love for me, I could stroke and stroke it, I could even throw it on the head, 'You're an asshole!', without him being able to react. "
Lottery advertising annoys those affected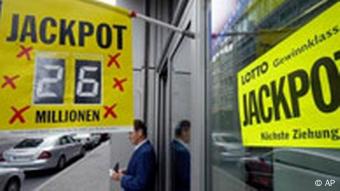 Jackpot advertising attracts millions to the kiosks
Thanks to his wife, Peter managed to get out of the vicious circle of gambling addiction. But the 43-year-old still has to protect himself. Even the seemingly harmless advertising for the lottery jackpot is a temptation for an ex-player. "This advertisement with this million jackpot annoys me personally because it is a very massive advertisement. As an addicted player, I have to be careful. When I start again, the step to go back to the arcade is very, very small."
According to the decision of the national conference, betting on the Internet and advertising will be banned from 2008 - this would mean falling income for the municipalities. But the decision of the country conference does not go far enough for the psychologist Andreas Koch. "What, I think, really needs to be done is to protect the players who have already been banned, those who are clearly ill. We need ID checks in the slot machines, and the state is still not doing its job satisfactorily."