(Alb-) dream cookery training ?!
It's no secret that the catering industry is struggling with young talent. There are plenty of apprenticeships, not interested parties. And of those who dare to take the step of starting an apprenticeship in the hospitality industry, around 50% drop out again (Westfälische Nachrichten of August 21, 2017, drop-out rate for the apprenticeship as a cook). But why is that?
Overtime, harassment and little money
The negative headlines about this apprenticeship read like a warning. Stay away from the cooking profession! The top 5 are
Chicane at the stove: Not only words fly in the kitchen, but also pans
modest working hours and tons of - mostly unpaid - overtime
a very rough tone in the kitchen
Exploitation and low salaries
no compatibility between work and private life
It would be untruthful to say that all of this is not true. But at the same time we are of the opinion that black sheep cannot be used to determine the quality of an entire apprenticeship. Without a doubt, a lot depends on the training company. It's a shame that those who really make an effort are rarely talked about. On the other hand, it is also right and important to openly address the grievances so that changes can be initiated. Role models such as Frank Rosin can then give trend-setting tips.
Another important aspect is the basic attitude of the trainees towards work. A cook apprentice must have a certain work ethic, quality standards and a high level of motivation. Negative opinions about the cooking profession also come from apprentices who, after the first few weeks of their training, soberly realized that they were not made for this job. For one or the other, it is easier to fix the failure on the high demands of the industry than to reflect and re-evaluate oneself and one's strengths.
Training as a cook
The profession of cook is a highly respected profession in our society. Thanks to TV chefs like Tim Mälzer, Cornelia Poletto and Jamie Oliver, it has regained popularity in recent years. One of the most famous chefs in Germany, Hans-Peter Wodarz, spoke in an interview with 'Zeit' about the connection between TV chefs and dropouts: "Today, young people often have a different idea of ​​their job through TV cooking shows. It always looks so relaxed and uncomplicated. It is not, however. Cooking is a craft and an art at the same time. [...] But it's a tough job. That is why there are a large number of dropouts during training. But those who pull it off and have fun, heart and soul for this job can go far."Wrong ideas are certainly a major reason for a drop-out rate of almost 50%. For many, the discrepancy between wishful thinking and reality is too great.
Due to the popular role models, it happens now and then that the goal of the professional career is placed at the beginning. "How do I become a star chef?" Or "How do I become a television chef?" Are popular questions. Before the freestyle, however, as is well known, there is a duty, in this case training.
Where can you train to be a chef?
You already make an important decision when choosing your training company. Cooks not only work in restaurants and hotels, but also in canteens, in the cafeteria, in old people's and nursing homes, in schools, at catering companies, the armed forces and on cruise ships. Of course, this has an impact on the chefs' working hours and the organization of daily work.
| Training company | Cooking training in a restaurant or hotel | Cooking training in large kitchens: canteens (universities, schools, companies, armed forces), homes, hospitals, etc. |
| --- | --- | --- |
| working hours | Flexible shift work, even on the weekends | Regulated, sometimes even only Monday to Friday |
| creativity | Great scope for personal development; Good kitchens often cook without any convenience products at all | Restricted creativity, often using convenience products |
| Guest contact | Depending on the company, a lot, e.g. menu arrangements for events, presentation of the courses in front of the guests in the star kitchen or front cooking | Hardly, at most when the food is served |
| variety | A lot through constantly changing menus and different events. In addition, seasonal business ensures variety | Not much, as the same dishes are often cooked in a certain rhythm |
| Scope of production | Small to medium-sized quantities of regularly changing dishes and menus | Huge amounts of given, often repetitive dishes based on fixed recipe specifications |
| Procurement and use of goods | Purchasing and the use of goods are planned and implemented individually from day to day. Recipes are brought in by the head chef and the post managers and sometimes modified. Employees must be able to rethink and convert quickly. | Purchase / procurement of goods and use in large quantities and according to strict guidelines. Recipes are given and have to be cooked carefully. |

How long does the training to become a chef take?
The training lasts three years. It consists of an operational and a school part. After the first year of the apprenticeship, the apprentices take an intermediate examination. At the end of the training there is a final exam, which consists of a theoretical and a practical part. In the practical part, the apprentice has to cook a three-course menu for six people using the ingredients from a previously known shopping cart. In the written part, questions about merchandise management, business management and technology are asked.
What do you learn in cooking training?
As in every apprenticeship, the contents of cookery training are laid down in a regulation. 22 subject areas with respective subtopics are dealt with. Among other things, knowledge is conveyed on the following main topics:
hygiene
Processing of plant-based foods
Processing of meat and poultry
Preparation of fish, shellfish and crustaceans
Applying work and kitchen technology procedures
Dealing with guests, advice and sales
Merchandise management
The complete list of topics is available on Kochausbildung.org.

Requirements for the apprenticeship as a chef
In terms of school, only a secondary school leaving certificate is required. Depending on the training company, however, a different school qualification may be a prerequisite. In order to be successful in this profession, applicants should have the following personal qualities in particular:
team spirit
Resilience
concentration
creativity
Calm and patience
skilled craftsmanship
quick grasp
calculatory skills
These "soft skills" are essential. The kitchen is often hectic, so multitasking is the order of the day. In hotel and restaurant kitchens in particular, meals are prepared á la minute. Here it is important to implement the tasks assigned to you quickly and in a concentrated manner, while remaining calm at the same time. The ability to work in a team is also essential. "As a lone fighter, you don't survive in the kitchen. If everyone works against one another, everyone will perish together"(Apprentice cook, Kölner Stadtanzeiger).
How much does an apprentice chef earn?
Of course, that depends on the country and the training company. According to the tariff, you earn 700 euros in the first year of your apprenticeship in North Rhine-Westphalia, 800 euros in the second and 900 euros in the third (as of 2017). After the apprenticeship, earnings depend on the position and qualification, as in any industry.
What working hours does a cook have?
The working hours depend to a large extent on the company. A company or school canteen is open Monday to Friday. Usually you start there early in the morning and finish work in the afternoon. As a rule, there is no work at the weekend. A restaurant is open five to seven days a week. There are big differences in the opening hours and working hours. There are restaurants that are open from morning to evening, that is, they offer breakfast, lunch and dinner. Others are only open for lunch and dinner and still others are only open in the evening. So it can be that you have shift work, i.e. you work either morning to noon or noon to evening. Or you have partial service. That means that you work half a day in the morning and half a day in the evening. Actually ideal for all kinds of personalities. Early risers will prefer the early shifts. Late risers and night owls take the evening shifts. For parents, the partial service may not be so bad after all. On duty in the morning when the children are in kindergarten or school, then have lunch and play together and start again in the evening just before the children go to bed.
Continuing education for chefs
After the training is before the further training. If you like, you can specialize after completing your training. The Danish celebrity chef Morten Falk once said in an interview "The more you achieve, the more ambition you develop. "Job prospects and opportunities abound for anyone with a little ambition. Specializations are e.g. the diet cook, pâtissier, entremetier, guard manager or you go in the direction of vegetarian and vegan cuisine. Of course, the career is not limited to Germany. As a trained chef, you can work anywhere in the world.

Those who want to become self-employed or aspire to a management position must acquire business knowledge in order to be able to take over purchasing and administration. In addition, leadership skills are essential.
You can also strive for stars. However, this requires imagination, passion, attention to detail and a lot of experience. A culinary training in a starred restaurant is of course an excellent basis for this goal. However, apprenticeships in upscale gastronomy are highly competitive. Here you have to stand out as an applicant. For example with proof of internship or an expressive letter of motivation.
What can I do after my apprenticeship as a chef?
The perspectives are so numerous that we cannot even list them all. Chefs begin their careers as commis de cuisine. Then you continue on the career ladder as Demichef de Cuisine, Chef de Partie, Sous Chef and Chef de cuisine. At the end there is - if desired - independence. As mentioned above, there are numerous specializations and the opportunity to work internationally.
You can already prove your ambition during your training and measure yourself against other chefs. You can gain a lot of experience and make a name for yourself at regional and national cooking competitions. For example, the Köcheclub Münsterland e.V. organizes competitions in our region. At the same time, there are regular youth seminars in companies. Our cooks are also committed and are regularly hosts and teachers for the next generation.
Apprenticeship as a chef: dream or nightmare?
Every training has its downsides. Maybe the cooking training has a few more, but sometimes it's just oversubscribed. And when it comes to tears, it's rarely out of frustration, but rather because of the damn onions that always cause a crying spasm when cut.
Cooking is a calling. Here you can realize yourself. Live out your ideas and dreams and be creative. You can inspire people, give them new experiences and immediately receive praise: an empty plate sometimes says more than a thousand words.
A good education opens doors
The Kaiserhof Münster stands for comprehensive, high-quality training in all of its apprenticeships. Respect, appreciation and mutual support are extremely important to us. But we also expect a high level of commitment, self-motivation and creativity. Yes, with the best will in the world, the working hours cannot be compared with those of an office job. But they are no different from those of doctors, nursing staff or police officers. It should also not be forgotten that those who have an office job or take another training path, such as completing a degree, do not always have a "9-to-5 job".
Those who learn in our kitchen have to be flexible, because our chefs cook in one and the same kitchen for different areas of our house:
Breakfast (buffet)
Conference area (lunch, flying buffets, conference breaks)
Banquet area (menus & buffets)
Out-of-home caterings & events (flying finger food, buffets, menus and BBQ)
á la carte and menus for the Gabriel's restaurant

After such a well-founded and varied training, nothing stands in the way of a long and successful career. For example, as a chef in a leading international company, TV chef, chef for the national soccer team or even star chef! We are proud to say that some of our former apprentices now work in the best kitchens in Germany. They succeeded in taking this step immediately after completing their training at the Kaiserhof.
Everyone who thinks that they are up to this challenge is cordially invited to apply to us for an apprenticeship as a cook. Incidentally, a career changer can also do an apprenticeship as a chef. We look forward to many young professionals who will enrich our team and wish all apprentice chefs and those who will become one a lot of fun in this great industry!
Warm greetings from the Kaiserhof
Julia Wieduwilt


Photo sources:
Matthias Kampmann (DREIKON) for Hotel Kaiserhof
Birgit Kallerhoff
Johanna Schindler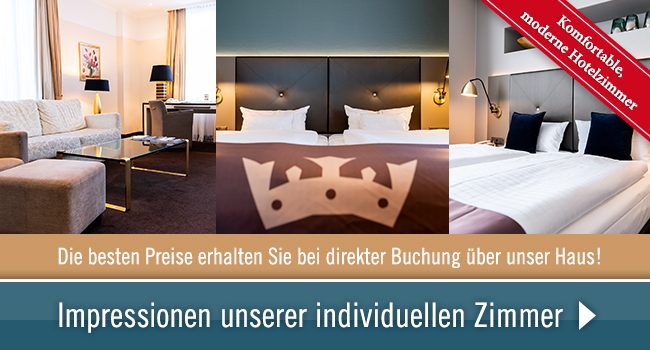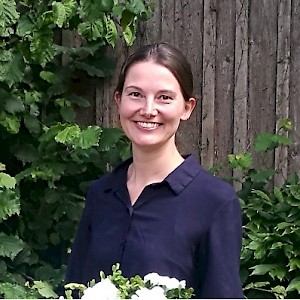 The tourism industry has been my professional home since 2002. I worked as a travel agent for the first five years, and in 2007 I switched to the hotel industry, which I left at the end of 2019. My passion is to discover new countries, but also to discover my own homeland, to track down current trends and topics from the industry and to inspire others. With my blog articles I would like to inspire you, show you how diverse the hotel industry and the Münsterland region are, and encourage you to think outside the box every now and then.
We look forward to praise and criticism or suggestions for new topics that you would like to read about. Write us an email at [email protected]!