What makes someone an intellectual
Lexicon: intellectual / intellectuality
by Britta Pawlak
You have probably already heard that people speak of the "intellectuals" - but what does that actually mean? The term comes from the Latin verb "intellegere", which means "to understand". The term "intellect" means "perception" and "knowledge" and refers to the human mind and reason. With an "intellectual" one usually means a person who is well educated, has read many books and knows a lot - this can be a scientist, artist, philosopher and thinker or writer, for example.
Usually such a person has their own position in many areas of life and takes a critical stance on political, cultural and social issues. Because one expects from an intellectual that he does not make hasty judgments and not simply adopt opinions without question, but think a lot and come to his own conclusions. For example, the French thinker and author Albert Camus says: "An intellectual is a person whose mind watches itself."

Note on copyright: The private use of our website and texts is free of charge. Schools and teachers need a license. You can find more information about the SCHOOL LICENSE here.
last update: October 18, 2011
---
If you notice a mistake in the article, write us an email to
[email protected]
Did you like the article? You can leave a review below.
---
25 ratings for this article
Here you can submit your personal rating for the article. Choose between one star (bad) and five stars (great). You can also leave a comment. The fields marked with a * must be filled out.
Many Thanks!
Your rating has arrived and is now being checked.
×
The article is being printed ...
Do you want to recommend the article to a friend? Then just fill out the form below.
The fields marked with a * must be filled out.

Dear teachers, in order to be able to use this and many other good websites unrestricted, legally secure and free of advertising in the classroom, please book the SCHOOL LICENSE. Many Thanks! learn more
What car do Harry and Ron use to fly to Hogwarts after they miss the train?
With a Fiat Spider, with an old Cadillac, with a Ford Anglia
What is Mr. Nilsson, Pippi Longstocking's house monkey?
A baboonA gorillaA squirrel monkeyA chimpanzee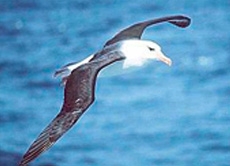 What is the name of the bird with the largest wingspan?