Has family separation limited illegal immigration
The Wall in Mexico and 545 missing parents
"Nobody knows where they are," says Erika Pinheiro, director of the only binational non-governmental organization in Los Angeles and Tijuana that gives free legal advice to refugees stranded on the border. And if the boss of "Al Otro Lado" doesn't know where the parents of the 545 refugee children are, who will please?
"Many will be somewhere in Mexico trying desperately to see their children again in the United States, although that is impossible. Others will be hiding in Honduras, Guatemala or El Salvador. And then there will certainly be some who were murdered," says Pinheiro.
If US President Donald Trump was the border guard who bragged about having kept immigration in the US to a minimum, then Pinheiro is the guardian and protector of the people who want to cross that very border. It has always been a fight like David versus Goliath, but it has become much more unequal in recent years.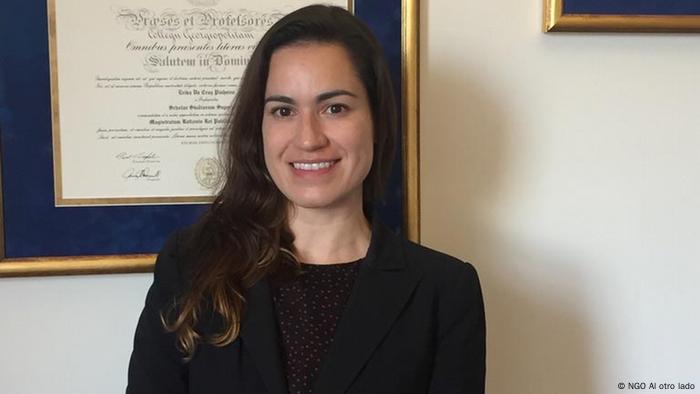 Erika Pinheiro: "Trump crossed a red line in the family separation"
Donald Trump's tough immigration policy
Trump had lowered the maximum entry limit for refugees from 110,000 people in Obama times to the all-time low of 18,000. Since July 2018, he had ensured that no one can apply for asylum who had not traveled to the USA directly from his home country - in fact, only Mexicans. And Trump, with his zero tolerance policy against illegal immigration, did not shy away from separating parents from their children. While mothers and fathers waited in special prisons for their asylum hearing, some children were even put in cages.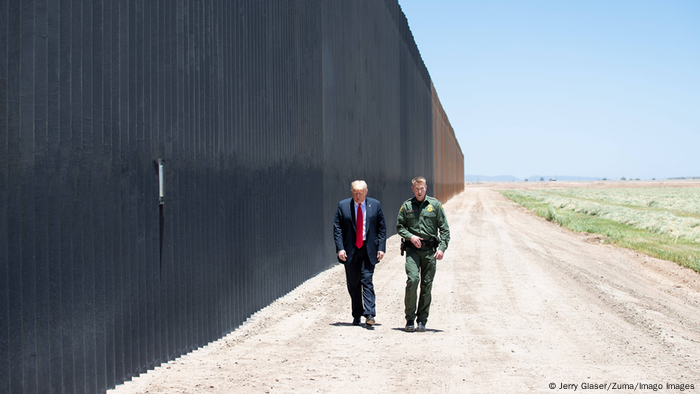 Donald Trump at the border wall with Mexico: "Illegal migration has to stop, it has to stop quickly"
After violent protests at home and abroad, Trump ended the inhumane practice - after six weeks. But not all families could be found again afterwards. No wonder, because according to research by the New York Times, a total of 5,500 children were separated from their parents.
Finding fathers and mothers is like looking for a needle in a haystack, also because US immigration authorities often failed to document who the parents were. Pinheiro often only has a name and the country as a clue. "We are working here with contact information from the offices that are over two years old," she complains.
Human rights organizations complain against family separation
"Al Otro Lado" means "the other side". The non-governmental organization is very well networked on both sides, including in the USA. She works closely with "ACLU", the "American Civil Liberties Union" in New York. Their attorney Lee Gelernt has brought an action against the family separation by the US government. For him, the events of two years ago will forever remain a taint in United States history.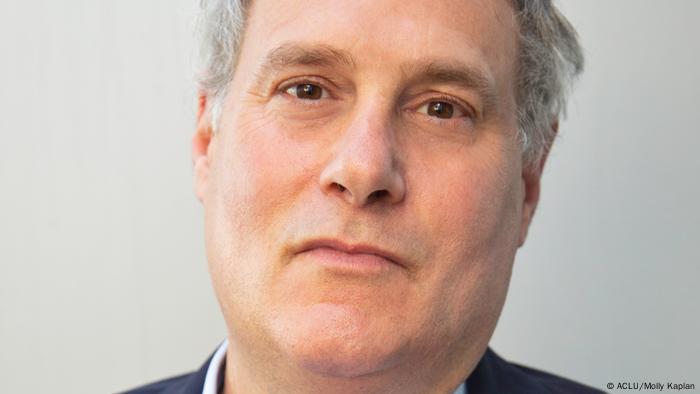 Lee Learned: "What happened here at the border is horrific"
"President Trump's horrific practice of tearing young children away from their parents is one of the government's biggest stains. These families need to be reunited and those responsible must be held accountable. Some of the children were babies when they were torn from their parents. We will not stop looking for the families until we find them all, no matter how long it takes. "
How Much Could Joe Biden Reform Immigration Policy?
60 children were younger than five years old at the time of the separation. After all, Joe Biden has announced that, should he become president, a task force will bring together all the families that have been separated on the border between the United States and Mexico.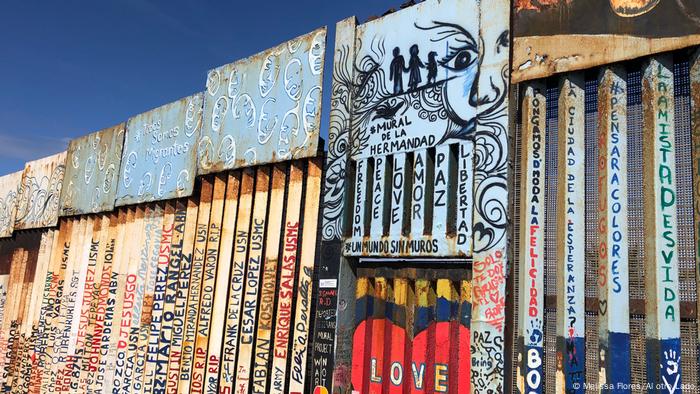 "Friendship Park" is the name of this area of ​​the border wall in Tijuana - many refugees have immortalized themselves here
"Biden will definitely change immigration policy, but it would take a concerted effort, with the help of many experts, to undo the damage that the Trump administration has done," explains Erika Pinheiro. The human rights activist has her doubts about the new government: "I'm not sure whether Biden has the political will to do so."
The daily fight against the coronavirus in Tijuana
Pinheiro and her entourage of hundreds of voluntary helpers from "Al otro lado" will put pressure on this - and continue their commitment in the Mexican border town of Tijuana: continue to get the refugees free medication and provide psychological support to those who have suffered violence during their escape - and support people in the daily Corona fight.
"The local Mexican health system has collapsed due to the pandemic. It is already difficult for the Mexicans to get a test, for the refugees it is practically impossible. Nobody knows how many of them are now infected here," says Pinheiro, " Here in Tijuana we have seen migrants with pre-existing illnesses die, as well as small sick babies because the hospitals refused to admit them. "
It is her greatest happiness, says Erika Pinheiro, when she manages to bring families back together. Maybe Joe Biden should give the director of "Al otro lado" a call, because she could give the new US president a few tips on what he should do now at the border. "I would bring all families separated by unfair immigration policies together and give them asylum in the United States. And bring those responsible for the worst human rights violations to justice."
Migration: Across the Rio Grande to a better life?

The long way

They are fleeing violence and poverty in their home countries and hope for a better life. More than a thousand kilometers are already behind them. Then only the Rio Grande separates the refugees and migrants from their longed-for destination, the USA.

Migration: Across the Rio Grande to a better life?

The river as a deadly danger

Ladi from Honduras and her four year old nephew made it. You climb the embankment on the US side. Not all migrants are so lucky. The Rio Grande is not very wide in many places, but it is still treacherous. In June, the photo of a drowned father and his almost two-year-old daughter caused shock worldwide: They were swept away by the current.

Migration: Across the Rio Grande to a better life?

Natural border

The border between the USA and Mexico runs along the Rio Grande for almost 2020 kilometers. This corresponds to almost two thirds of the total length of the border between the two states. These people crossed at Los Ebanos in May.

Migration: Across the Rio Grande to a better life?

Perfidious methods of the smugglers

There are times when many families make their way to the US, like 16-year-old Gabriella from Honduras (bottom center) with her baby. Smugglers take advantage of this, as US border guards report. Sometimes the smugglers would hold one of the children hostage and threaten to throw them into the river if the security forces came too close.

Migration: Across the Rio Grande to a better life?

The USA as a sales market

This is also part of the reality: smugglers are exploiting loopholes to bring drugs into the United States. 63.5 kilograms of marijuana are in these packages. The estimated value: $ 112,000. Presumably the smugglers left the drugs behind when they heard cars approaching.

Migration: Across the Rio Grande to a better life?

Lined up in order

These migrants were waiting to face border guards in April 2019. You want to apply for asylum. The number of illegal border crossings peaked in May. Almost 133,000 people were arrested.

Migration: Across the Rio Grande to a better life?

Blackmail for assistance

US President Donald Trump urged Mexico to do more to prevent migrants and refugees from Central America from entering the US. Trump had threatened the neighboring country with punitive tariffs, among other things. These and other measures seem to be working, and illegal border crossings are on the decline. This man is one of around 34,000 people who were apprehended in September.

Migration: Across the Rio Grande to a better life?

The problem of "deporting"

Are migrants hiding here? Eyewitnesses reported that large groups of people were transported to and from the house in McAllen, Texas. Part of the deal with Mexico is an agreement that asylum seekers will have to wait in Mexico for their hearing rather than in the United States. As of February, the US had brought around 57,000 people back across the border in this way.

Migration: Across the Rio Grande to a better life?

Part of the wall is up

To curb illegal immigration, one of President Trump's key campaign promises was to build a wall with Mexico. The project always comes to a standstill. At the beginning of 2020, however, an entrepreneur made nails: near the town of Mission, he had a high fence built over a distance of almost five kilometers along the Rio Grande - privately financed.

Author: Uta Steinwehr (Images: Adrees Latif, Reuters)