Samu Haber very emotionally on Instagram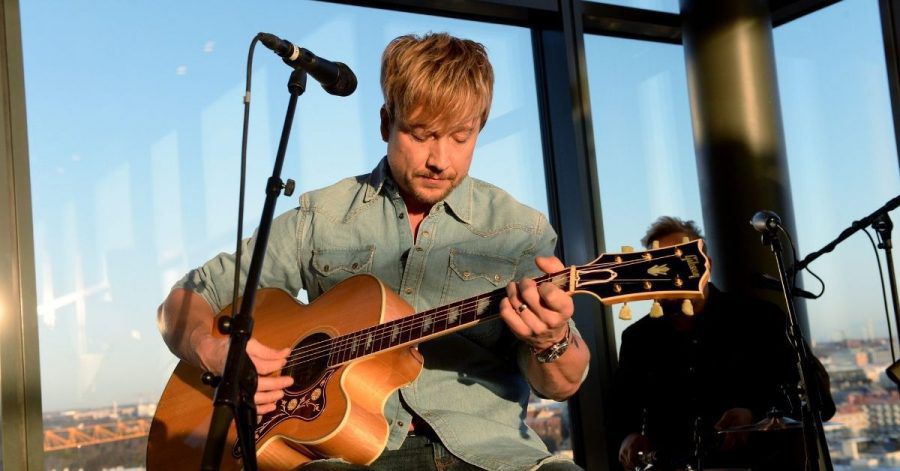 imago images / Lehtikuva
08.10.2020 1:22 p.m.
After Sunrise Avenue announced their separation at the end of 2019, Samu Haber has now revealed his favorite album to the band.
Samu Haber, former frontman of the band Sunrise Avenue and current juror for "The Voice of Germany", is now going his own way.
After Sunrise Avenue revealed the band's breakup at the end of 2019, the 44-year-old reflects on the time together and reveals to us which album of the band is most important to him.
Samus review of the time together
The musician, who made his breakthrough with his band Sunrise Avenue in 2006 with the hit "Fairytale Gone Bad", announced in December that after ten years he wanted to go their separate ways. And that's why Haber will always remember their successful record "Heartbreak Century", which they released three years ago. The album made it to the top of the German charts and is the greatest success of all Sunrise Avenue albums in the chart area.
Check out this post on Instagram When this all started, I never thought I'd be having a farewell speech with so many of you some day in Helsinki and online. But here we are. In a beautiful place with so many beautiful people from so many beautiful cities and countries. The memories we have, and the ones we will still make, nobody can ever take them away from us. They are ours forever. There's one more year left of Sunrise Avenue on the road. It will be something we have never experienced before. But even though our hearts are full of powerful feelings, bright and dark, we are not scared. We will go out there with a thankful and brave heart enjoying every damn second of it. Making sure the whole planet shakes every night as we celebrate with you. Louder than ever. To make sure this unbelievable story gets the final chapter it deserves ??? A post shared by Samu "Hapa" Haber? (@hapahaber) on Dec 2, 2019 at 12:39 PM PST
Samu: "For me personally the crown jewel"
The musician has now shared an emotional post on Instagram in which he reveals how much "Heartbreak Century" means to him. The musician writes:
"All of Sunrise Avenue's albums have a special place in my heart, but for me personally this is the crown jewel, the best of all, the most personal and the most honest. (...) Beautiful the way it is. I closed my eyes for three minutes and 32 seconds and listened to my favorite song on the album and remembered how lucky I am that my adventures have already let me experience so much. "
"Heartbreak Century" gives Samu hope
His love for "Heartbreak Century" is not limited to the successes that the album has brought, however. In general, the album is a bearer of hope for him. When he listens to the album with his eyes closed, he describes it as follows: "This life is pretty great with all its ups and downs, but moments like these make me believe that there is enough good in the world to do all of this Overcome evil. P.S .: Thank you very much, Leben! "
Sunrise Avenue: Farewell tour postponed
In the course of their separation, Sunrise Avenue wanted to perform their biggest hits again and had planned their 'Thank You For Everything' tour for summer 2020. But because of the Corona crisis, nothing came of it at first. In a touching Facebook post recently, the front man stated:
"Everything was planned perfectly and we were ready to get started, but now we have a great chance to make small details even better. The story of Sunrise with all of you is far too beautiful to end with masks on our faces. The years together were so beautiful and that's how the last step should be. If it takes a little more time, then we'll give it a little more time. "(AKo)
https://www.instagram.com/p/B_Ca2hlghZj/?utm_source=ig_web_copy_link